why choose true north
Luxury travel has evolved
The new luxury
High-end travellers are no longer looking for superficial satisfaction. The playing field is no longer dominated by those who insist on a ship's bar that stocks 50 varieties of vodka or; those with a panache for gold plated bathrooms or; those who cannot hope to be content without the immediate attention of a personal entourage.
Luxury is no longer defined by opulent surroundings discoursed in plush furnishings, wood panelling and ornate decorative.
Traditional silverware and delicate fabrics are no longer the mainstays of exclusive dining.
The new luxury is much more about the experience and the new luxury traveller is more often than not an experience seeker!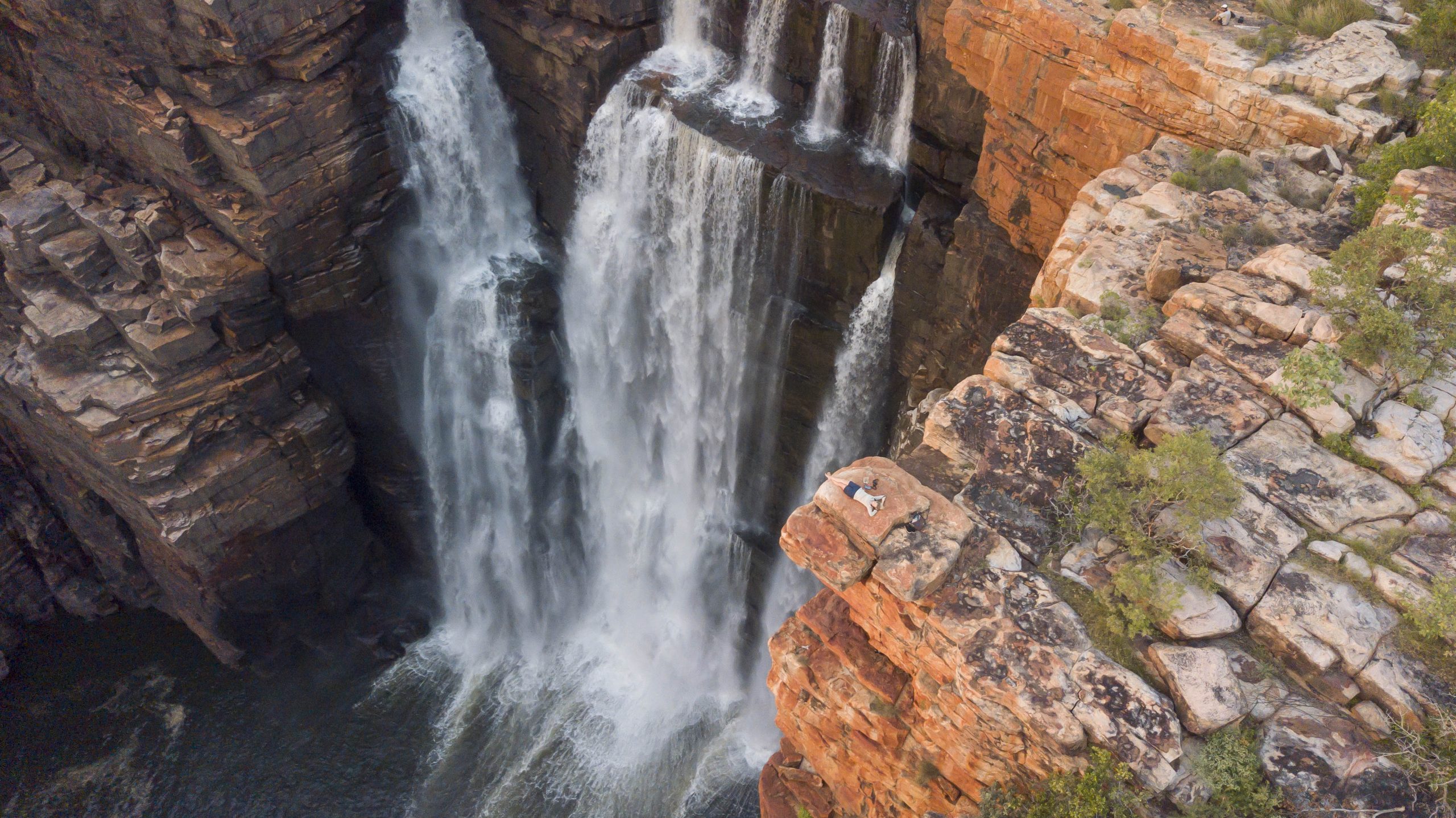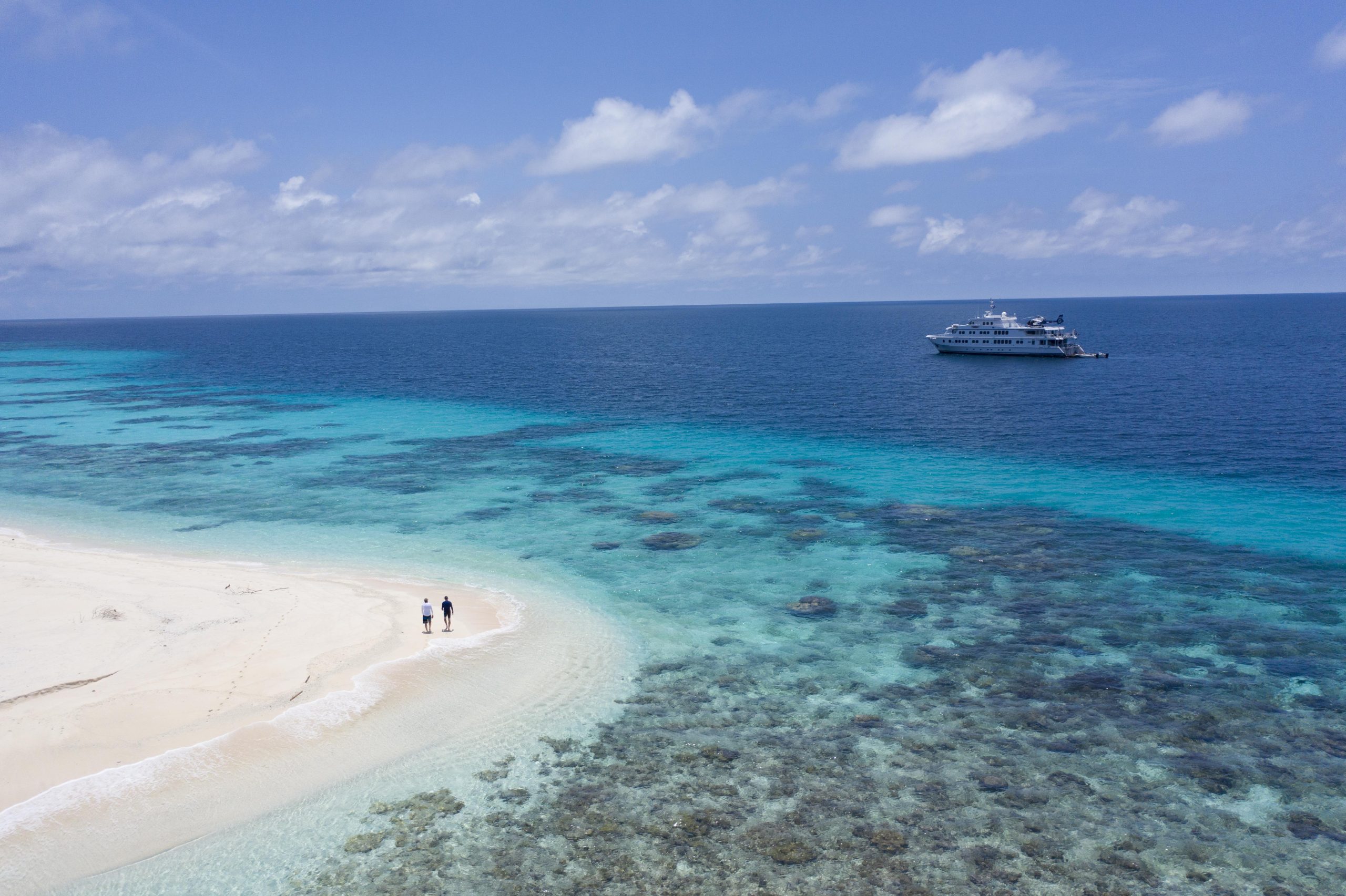 The experience is king
Experience seekers have little desire to be passive.
They can abhor any suggestion of time spent around a swimming pool no matter how impressive the structure is thought to be. They prefer to be immersed in actual experience; they want to see what they would not normally see, to touch what they would not normally touch and to feel what they would not normally feel.
They want to be inspired; they want to experience all that is authentic and uncontrived – experiences that are not necessarily exclusive but certainly those that are the realm of only the most determined.
They want to be aware that their experience is sustainable and preferably beneficial to others.
They don't necessarily want to be lectured but they do want to be enlightened – they want their holiday to change how they feel – to change their perception or their understanding.
They want a holiday that is life changing!
Made to measure
And this is the evolution that has very much re-invented the excitement of being associated with an offering such as the TRUE NORTH.
We don't have to change a thing – the mountain is coming to us!
Our game-plan has always been about the experience.
Life on-board the TRUE NORTH is certainly comfortable and stylish. The high crew to guest ratio (22:36) enables us to provide personal service and attention to detail. The TRUE NORTH adventure cruise offers 3 levels of the spacious cabin and we enjoy a revered reputation for dining. And we have been doing this a long time – all the bits and pieces are exactly where they should be and certainly, our guests do fall in love with the TRUE NORTH – they very quickly determine that she is purpose-built for what she does and that they could not be doing what they are doing and, seeing what they are seeing if they were not on the TRUE NORTH; but she is, with equal certainty, not the focus of what we do!
There are no casinos on-board the TRUE NORTH, no swimming pools – but we don't need them. The TRUE NORTH is an adventure-platform – a vehicle to deliver our guests into the very heart of the wilderness.
We offer activity-based itineraries – we never intended that the focus should be on the TRUE NORTH – in fact, it was always intended to give our guests maximum opportunity to get off the TRUE NORTH, it was always intended to give our guests maximum opportunity to truly experience the destination and a number of key characteristics enable us to do that better than anyone else!
Firstly the TRUE NORTH's shallow draft – we only draw 2.5 metres which simply means we can go where big ships can't.
But we are not finished there – we are also carrying 6 x adventure boats – which means we can take our guests away in small groups to explore even further afield and, the luxury of so many boats also means that if someone wants to go fishing, not everybody has to go fishing, we can offer different activities at the same time.
And, not forgetting the on-board helicopter – adding another dimension to the adventure!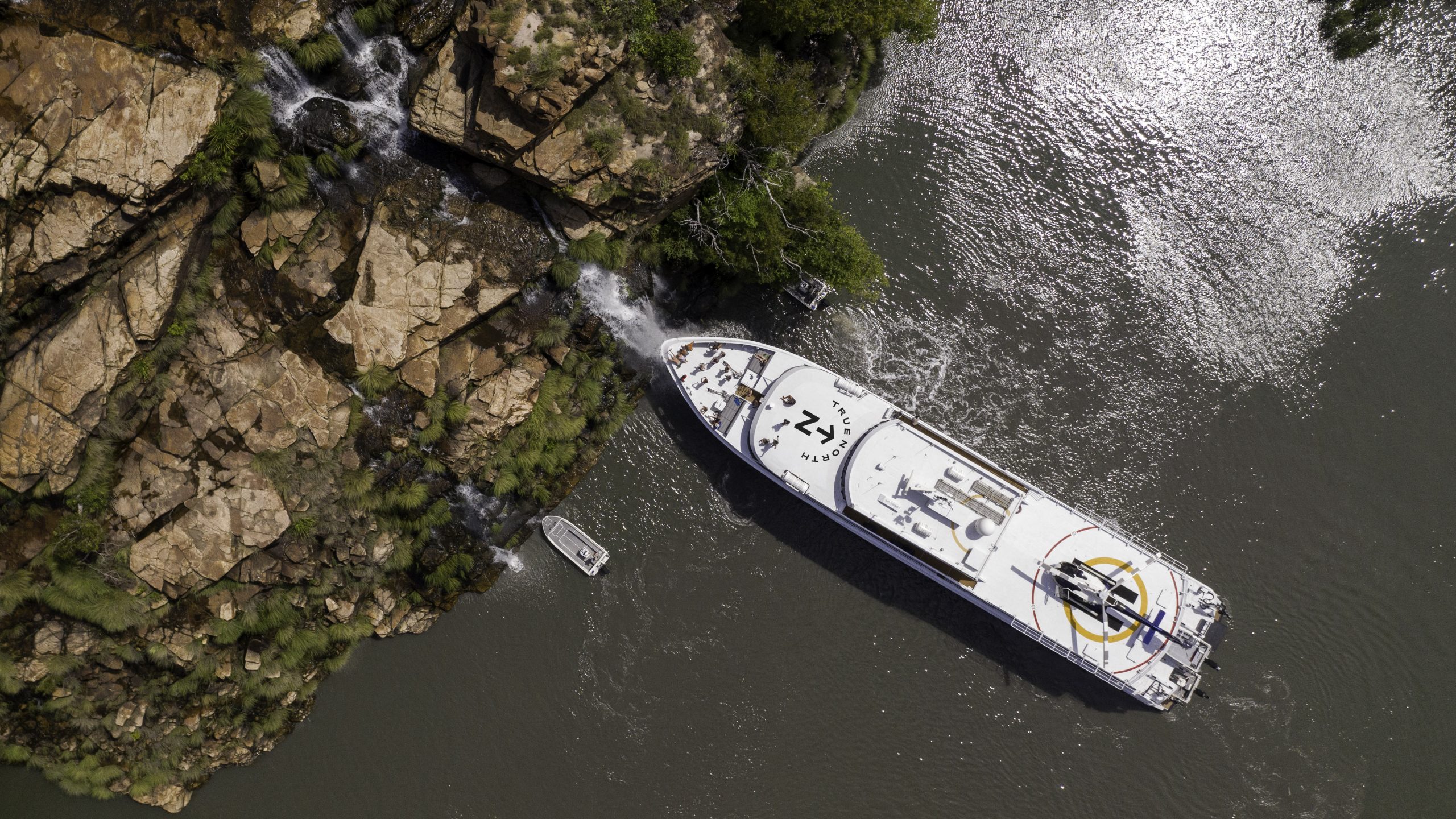 Experience the adventure
True North Tales
Returning to International
True North's founding director Craig Howson and managing director Chad Avenell, recently met with local representatives ahead of recommencing Indonesian itineraries in 2023. Watch the video above to discover how True North ensures smooth operation well in advance of departure.
Time to Book Ahead
Hear from someone who truly knows about the value of booking ahead. "Cheggers" has travelled on the TRUE NORTH more than anyone else!
True North Sails into 30 Years
True North Adventure Cruises - has sailed into 30 years of continuous operations. The now revered adventure-cruise operator first cruised Western Australia's remote Kimberley coast during 1987 when founding director Craig Howson commenced fishing type charters along a coastline that was and still is largely inaccessible from land.
The Helicopter
Adding another dimension to the adventure, most cruise options on the TRUE NORTH feature an on-board helicopter! Carrying guests in air conditioned comfort, the ship's helicopter provides unique opportunity to witness grandeur; unique opportunity to fish billabongs that have never been fished; unique opportunity to discover your very own wilderness!
Myles Pollard's Fishing Adventure
There is nothing better than a day out on the water, especially when the fish are biting! Fishing on-board the TRUE NORTH is a much-favoured activity both with guests who have never picked up a rod before and, with those who have "caught them all!" Our guides encourage everybody on-board to "give it a go" and the TRUE NORTH's multiple adventure boats never fail to bring back a swag of 'fishing tales'! Stories about the ladies who out-fish the boys are pretty common, humorous equipment failures also come to note on a regular basis, then there are the 'birthday fish', the 'monster fish' and of course, the ones that got away! Our guides have seen and heard it all! Watch the video to find out more about actor Myles Pollard's fishing adventure!
TRUE NORTH Impresses Again
The TRUE NORTH has once again impressed on the world stage coming second in the 2020 Traveller Made Brand Storytelling competition. Traveller Made is Europe's largest travel consortium and its members represent the very best in luxury travel providers and suppliers. The group's inaugural Brand Storytelling competition was an opportunity for leading travel brand's to showcase "the story behind their brand" and, the competition attracted entries from some of the world's most respected travel brands. In such esteemed company, True North's marketing team was especially pleased to receive this additional acknowledgement.
Adventure En Plein Air
West Australian artist Jacob 'Shakey' Butler joined the TRUE NORTH earlier this season and discovered the Kimberley's raw beauty. As the artist in residence, Jacob set up his canvas on remote beaches, beside freshwater billabongs and on-deck surrounded by pindan-coloured gorges. Watch the video above to hear Jacob describing how the Kimberley inspires the art of adventure.
Catriona Rowntree Talks With Craig Howson
A commonly asked question is "When is the best time to see the Kimberley?" And the answer is "The Kimberley is always at its best!" However certain times of the year can make it easier to satisfy particular interest. For example, if you would like to see plenty of whale action then departures in August and September are definitely for you! From late July humpback and southern right whales reach the Kimberley after swimming-up the west coast to reach breeding grounds in the north and it's very common for guests to get great views of whales breaching and basking on the surface.
enjoy exciting activities
The True North Experience
We curate activity-based itineraries that are designed to satisfy the world's most discerning travellers. We specifically exclude sea-days and feature unparalleled access to stunning coastal environments and, unequalled opportunity to truly experience the destination.