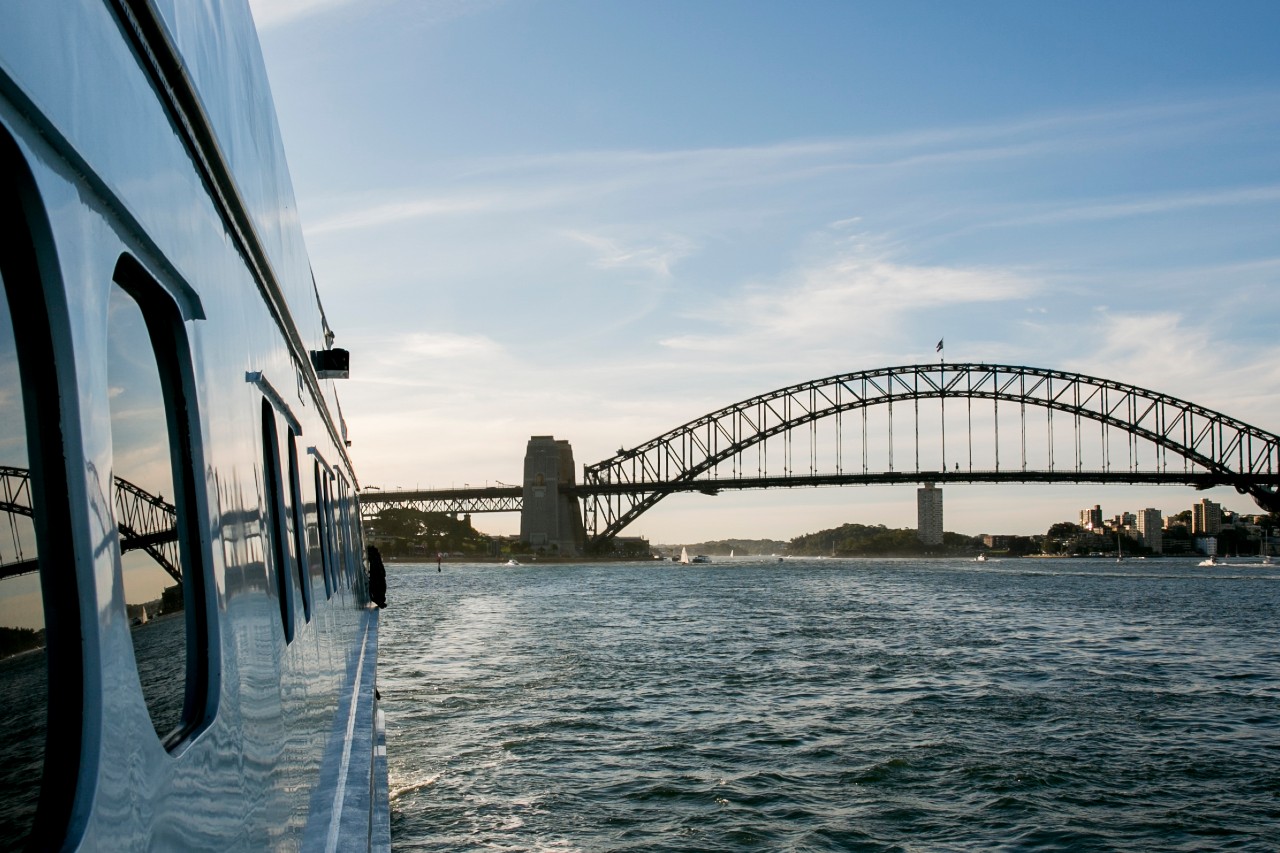 Cruises from Sydney 2022 & 2023
It's time for some more intimate indulging
Take the best seat in the house for either the start of the Sydney to Hobart yacht race or the Harbour Bridge fireworks! No need to call a taxi and you don't even need a reservation for dinner. Sydney at its festive best. Then discover wilderness on the doorstep of Australia's largest city and encounter the fascinating river communities of the Hawkesbury River aboard our small ship cruise.
This itinerary is provided as example only – prevailing conditions, local arrangements and indeed, what we discover on the day, may cause variation. Helicopter flights can be purchased additional to the indicated tariff as a package or individually. Relaxation or adventure cruise – take your pick!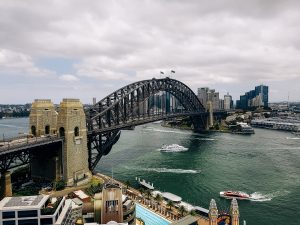 Welcome Aboard
Welcome aboard the TRUE NORTH in magnificent Sydney Harbour. Christmas dinner will be served as the TRUE NORTH reveals one of
the finest harbours in the world!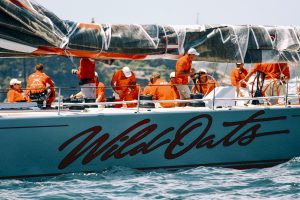 Cruising Yacht Club of Australia
Start the day with something special – a visit to the Cruising Yacht Club of Australia on starting day! See and experience the pre-race tension as the contenders prepare for one the world's most famous yacht races! Enjoy a champagne breakfast on the bow and watch the start of the Sydney to Hobart from one of the most enviable platforms in the harbour. Then visit famed Taronga Zoo or the ubiquitous Opera House before we enjoy a leisurely afternoon wander 'past the heads' and along Sydney's revered northern beaches to picturesque Pittwater – more opportunity to dine in style!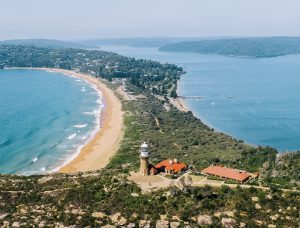 Pittwater
Enjoy breakfast in the beautiful surrounds of Pittwater. Morning activities will include a walk to the Barrenjoey Lighthouse, perhaps a little beachcombing and, a scenic voyage past the Pittwater yacht clubs before the TRUE NORTH enters the tranquil waters of the Hawkesbury River. There may also be a chance to walk from Longnose Point to Flint and Steel Bay through the Ku-ring-gai Chase National Park – Australia's second oldest national park.
A helicopter flight to the Hunter Valley and a wine tasting at our feature winery is sure to be a highlight!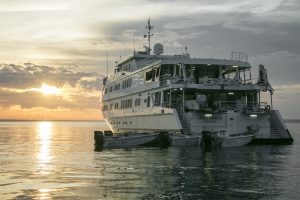 Jerusalem Bay
Wake up to the shrill of the Jerusalem Bay cicadas and then join our local guide as we explore beautiful Cowen Creek. Stand in the very spot the Constitution of Australia was written and see the rock art of those who came before! Enjoy a refreshing swim at one of the Creek's many sheltered beaches and rinse-off under a waterfall!
Whilst you are enjoying lunch, the TRUE NORTH will make its way to Middle Harbour before slipping through the narrow channel at Spit Bridge and into delightful Bantry Bay. As the sun starts to set over mangrove lined waters, join an infamous TRUE NORTH 'raft-up' and then it's back on-board for another highlight – dance the night away with our live band!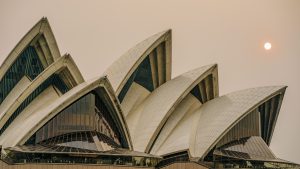 Return to Sydney Harbour
The TRUE NORTH will return to Sydney Harbour for an early morning disembarkation.

Impossible to beat – wonderful crew, scenery & outings. To all the boys & girls aboard, you made it for us!!! Thanks heaps!
Sue Bell

Thank you all for a most incredible experience. Each & every member of the crew has displayed a great attitude, consistently courteous, helpful & with a sense of fun. So many smiles!!! We have truly appreciated this wonderful opportunity to see this amazing part of our country and in such style! We will be back in December!
Ian & Maureen Maxwell

An absolutely wonderful holiday never to be forgotten. The people & Crew, the standard of service & the sights are just wonderful. See you again in October
Jennifer and Dennis

We have travelled the globe by land, sea, air and this voyage has topped it all. Incredible, a big thank you to True North. Spreading the joy and love.
Yvonne & Ulrich

What a wonderful trip! Truly one of a lifetime. The crew, accommodations, food etc… incredible. Sam and I hope to be back again before too long.
Judy & Sam Coats

Yes a Lovely, Exciting adventure and we Australians should all experience this part of our wonderful Country. Thank you True North staff!
Judy Rose

Well what can I say…. The trip just blew me away!!! It was such an amazing time and definitely the icing on the cake after my 32nd travel through Australia! The route, the scenery, the combination of boating, boat excursions and heli-flights – all along with the most amazing scenery, hardly any other tourists, the beautiful boat, the amazing lovely knowledgeable crew and the great group of guests – it was almost too much to take in – all of my senses awakened and my heart and soul took in all this beauty and experiences – a once in a lifetime trip!
Clare Walker

The most amazing experience. We have loved every second of our trip. Your crew are exceptional and we could want for nothing. We'll definitely be back.
Lisa & Julian Iuliano

Another wonderful trip, thank you to all.
Bob Mostyn & Louise Burney

Well above expectations. Just great!
Peter & Edith Ryba
send us a message
We'd love to meet you.
Experience the adventure
True North Tales
Time to Book Ahead
Hear from someone who truly knows about the value of booking ahead. "Cheggers" has travelled on the TRUE NORTH more than anyone else!
True North Sails into 30 Years
True North Adventure Cruises - has sailed into 30 years of continuous operations. The now revered adventure-cruise operator first cruised Western Australia's remote Kimberley coast during 1987 when founding director Craig Howson commenced fishing type charters along a coastline that was and still is largely inaccessible from land.
The Helicopter
Adding another dimension to the adventure, most cruise options on the TRUE NORTH feature an on-board helicopter! Carrying guests in air conditioned comfort, the ship's helicopter provides unique opportunity to witness grandeur; unique opportunity to fish billabongs that have never been fished; unique opportunity to discover your very own wilderness!
Myles Pollard's Fishing Adventure
There is nothing better than a day out on the water, especially when the fish are biting! Fishing on-board the TRUE NORTH is a much-favoured activity both with guests who have never picked up a rod before and, with those who have "caught them all!" Our guides encourage everybody on-board to "give it a go" and the TRUE NORTH's multiple adventure boats never fail to bring back a swag of 'fishing tales'! Stories about the ladies who out-fish the boys are pretty common, humorous equipment failures also come to note on a regular basis, then there are the 'birthday fish', the 'monster fish' and of course, the ones that got away! Our guides have seen and heard it all! Watch the video to find out more about actor Myles Pollard's fishing adventure!
TRUE NORTH Impresses Again
The TRUE NORTH has once again impressed on the world stage coming second in the 2020 Traveller Made Brand Storytelling competition. Traveller Made is Europe's largest travel consortium and its members represent the very best in luxury travel providers and suppliers. The group's inaugural Brand Storytelling competition was an opportunity for leading travel brand's to showcase "the story behind their brand" and, the competition attracted entries from some of the world's most respected travel brands. In such esteemed company, True North's marketing team was especially pleased to receive this additional acknowledgement.
Adventure En Plein Air
West Australian artist Jacob 'Shakey' Butler joined the TRUE NORTH earlier this season and discovered the Kimberley's raw beauty. As the artist in residence, Jacob set up his canvas on remote beaches, beside freshwater billabongs and on-deck surrounded by pindan-coloured gorges. Watch the video above to hear Jacob describing how the Kimberley inspires the art of adventure.
Catriona Rowntree Talks With Craig Howson
A commonly asked question is "When is the best time to see the Kimberley?" And the answer is "The Kimberley is always at its best!" However certain times of the year can make it easier to satisfy particular interest. For example, if you would like to see plenty of whale action then departures in August and September are definitely for you! From late July humpback and southern right whales reach the Kimberley after swimming-up the west coast to reach breeding grounds in the north and it's very common for guests to get great views of whales breaching and basking on the surface.
enjoy exciting activites
The True North Experience
We curate activity-based itineraries that are designed to satisfy the world's most discerning travellers. We specifically exclude sea-days and feature unparalleled access to stunning coastal environments and, unequalled opportunity to truly experience the destination.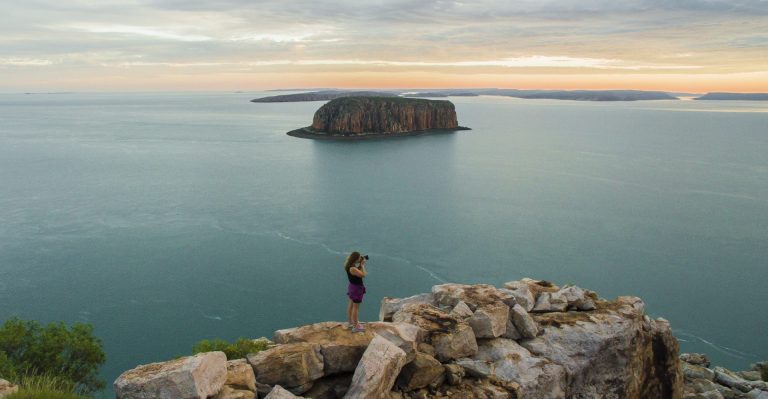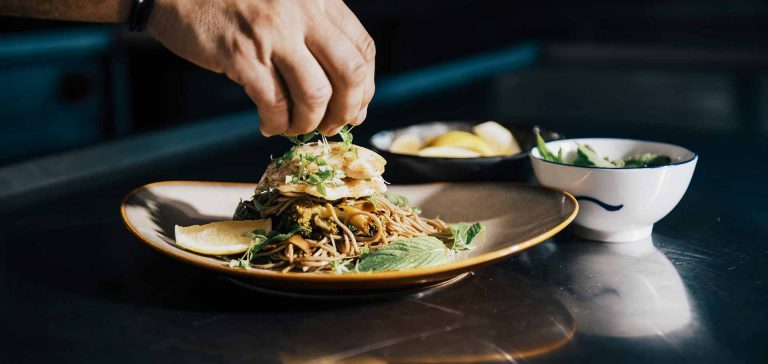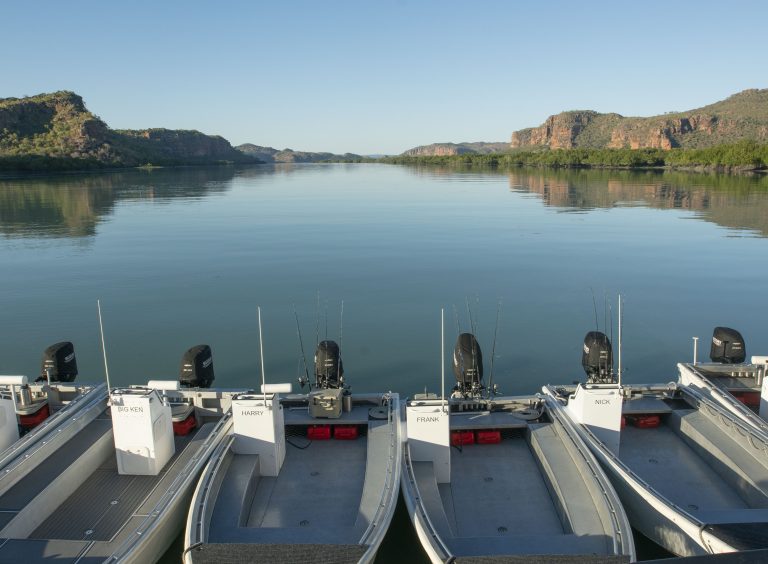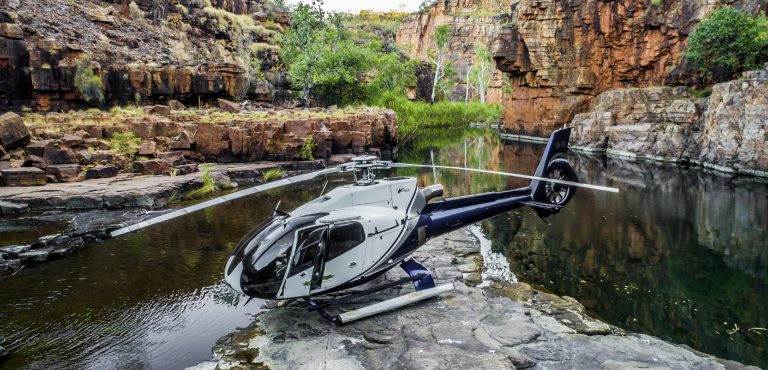 Download Itinerary
We'd like to ask few things first