your very own
Specialist Guides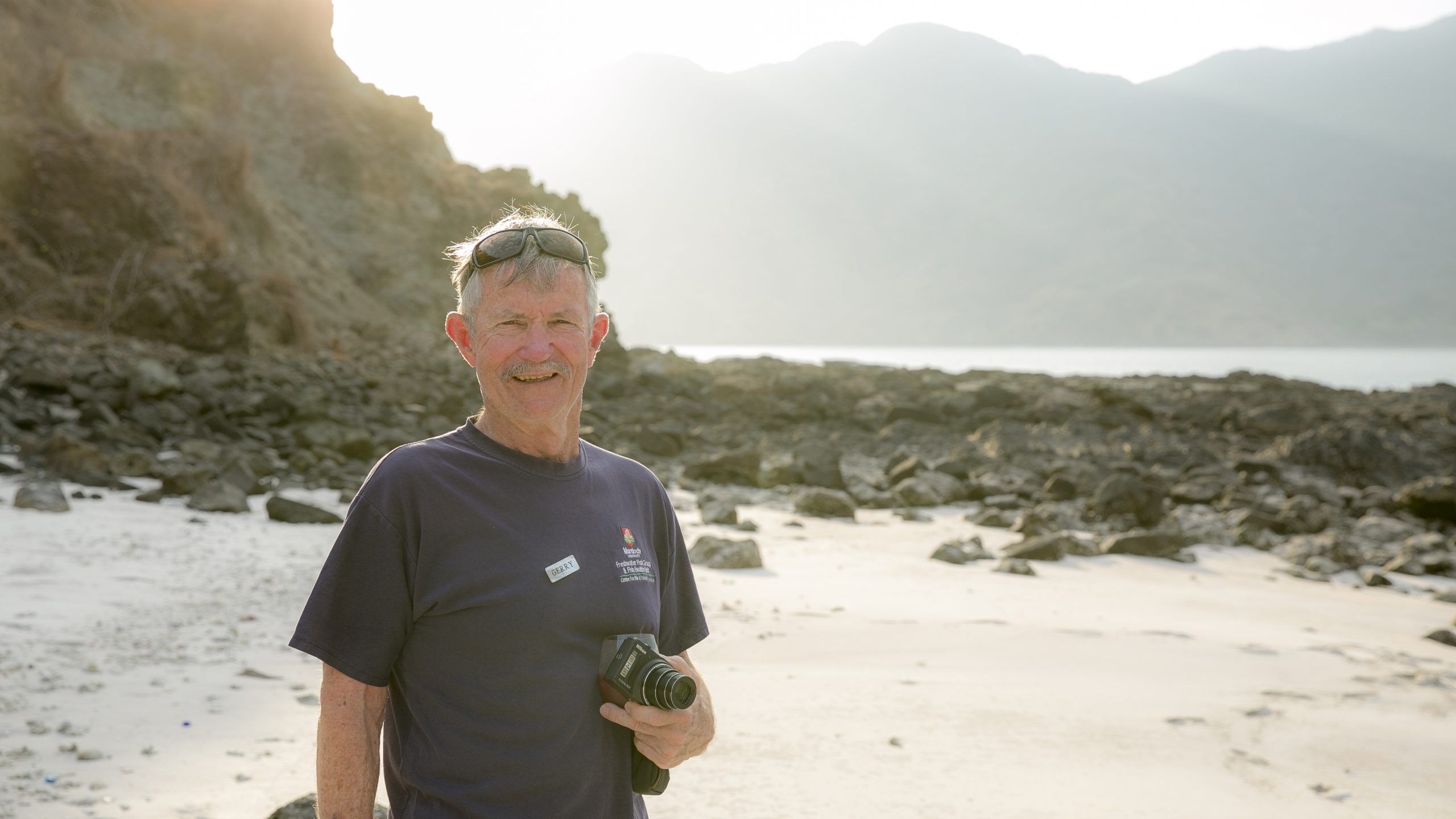 dr gerald r. allen
Dr. Allen is the author of more than 400 scientific articles and 35 books. He served as Senior Curator of Fishes at the Western Australian Museum in Perth between 1974 and 1997 and is an international authority on the classification of coral reef fishes. Since leaving the Museum he has served as a private consultant, primarily involved with coral reef fish surveys in Southeast Asia for Conservation International. Gerry definitely has an "old school" approach, spending as much time in the field as behind a desk looking through a microscope. He received a Ph.D. in marine zoology from the University of Hawaii in 1971 and since then has logged well over 12,000 hours of scuba diving in all tropical seas, especially the vast Indo-Pacific region.
Underwater photography is a consuming passion and hundreds of his photos have appeared in a variety of international publications. Originally from the USA, Gerry and his wife Connie have resided in Australia for over 40 years. They have two married sons, Tony and Mark, who also live in Perth. Gerry is a past President of the Australian Society for Fish Biology, an honorary foreign member of the American Society of Ichthyology and Herpetology, and recipient of the K. Radway Allen Award for Outstanding Contributions to Australian Ichthyological Science.
chris mirbach
After graduating University with a degree in biology, in Boston Massachussetts, Chris enrolled in a Master of Marine Biology degree at James Cook University, QLD, Australia.
During the course of his degree he became the president of the JCU dive club and volunteered for James Cook University and University of Queensland PhD candidates' and Post Docs' research projects, as well as multiple Australian Institute of Marine Science LTMP trips (long term monitoring project). Additionally, he undertook two of his own independent research projects. One under the guidance of Dr. Simon Brandl and Dr. David Bellwood and the 2nd with Dr. Justin Rizzari, Dr. Ashley Frisch and Dr. Andrew Hoey.
He was honored to be made co-author on three further the projects he worked on as a field researcher, and has recently published his own paper on the lifecycle and pairing behaviour of Rabbitfish. Since completing his master's degree, he has been invited to participate on multiple projects as a co-author and has completed his ADAS commercial scuba diver training, coxswains NC 1, Master class 5 and is now currently working towards his Master class 4. He joined the True North's naturalist team in 2017 and loves to share his extensive knowledge of marine science, Australian flora and fauna.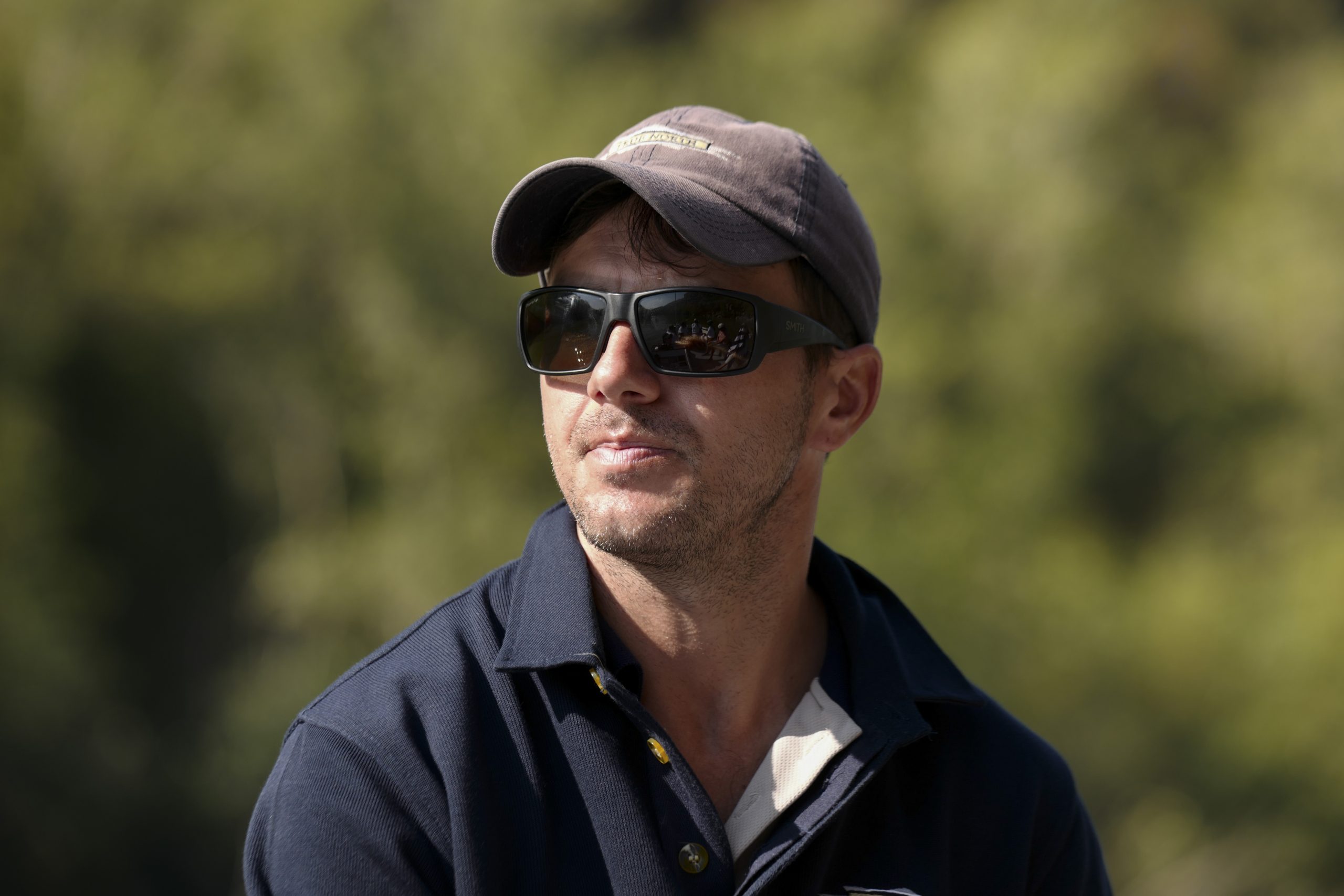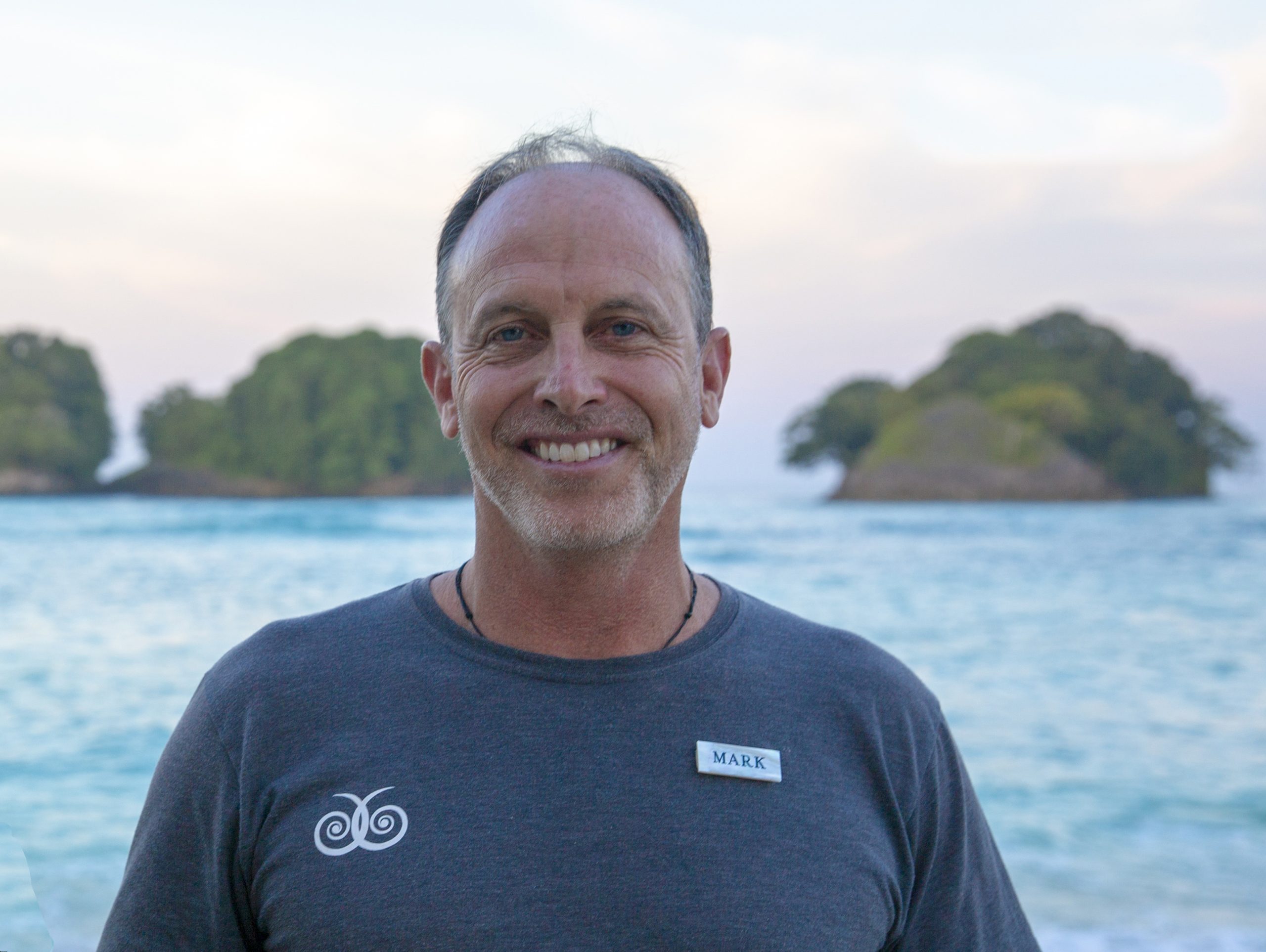 dr mark erdmann
Dr. Erdmann is senior advisor for Conservation International-Indonesia's marine program, with a primary focus on managing CI's marine conservation initiatives in the Bird's Head Seascape in West Papua. Mark is a coral reef ecologist (Ph.D. University of California, Berkeley) who has lived and worked for the past 21 years in Indonesia. During this time he has logged over 10,000 scuba dives while surveying marine biodiversity throughout the region. He has published 112 scientific articles and 4 books, including most recently the 3-volume set "Reef Fishes of the East Indies" with colleague Dr. Gerald Allen. Erdmann was awarded a Pew Fellowship in Marine Conservation in 2004 for his work in marine conservation education and training for Indonesian schoolchildren, members of the press, and the law enforcement community. Though his work is now largely focused on the management of marine protected areas, his continuing research interests include reef fish and mantis shrimp biodiversity, genetic connectivity in MPA networks, and coral reef restoration techniques, and he maintains a research associate position with the California Academy of Sciences.
He is also active on the boards of a number of local NGOs within the Coral Triangle, including Yayasan Kalabia, Reef Check Indonesia, El Nido Foundation, and the Asian Conservation Foundation. Mark now lives with his wife Arnaz and three children (Mica, Brahm and Cruz) in New Zealand, and maintains a deep personal commitment to do whatever is necessary to ensure his children will be able to enjoy the same high-quality underwater experiences that continue to provide the inspiration for his dedication to the marine environment.
natalie hill
Originally from New Zealand, Natalie relocated to Australia in 2000 and spent 10 years working as a zookeeper at the Currumbin Wildlife Sanctuary on the Gold Coast. Whilst at Currumbin Natalie cared for a range of Australian fauna and delivered venomous snake and crocodile behavior presentations. Natalie developed a keen interest in threatened species conservation and as the zoo's senior herpetologist helped to pioneer Queensland's first captive breeding facility for endangered frogs. Natalie working on breeding programs for the Eungella tinker frog (Taudactylus liemi) and the spotted tree frog (Litora spenceri) and released over 200 frogs back to the wild. With a passion for conservation Natalie gained field skills as a research assistant or volunteering for conservation organisations such as the Australian Wildlife Conservancy, Queensland Parks and Wildlife's Threatened Species Unit and Amphibian Research Centre and internationally at the Madras Crocodile Bank & Centre for Herpetology and also with India's Global Venom Initiative. In 2011 Natalie moved to the Northern Territory and worked as an aquarist at the Territory Wildlife Park and as a marine turtle guide for SeaDarwin. She also worked as a field assistant on various conservation projects including threatened species surveys in Arhnem Land and freshwater sawfish (Pristis pristis) and shark (Glyphis glyphis) research in the Adelaide River. In 2014 Natalie joined the Department of Parks and Wildlife Crocodile Management Team catching problem crocodiles and educating the community about crocodile safety. You may even see Natalie on your TV screens from time to time. She has worked on National Geographic's Monster Fish series, Australia's Top 60 Dangerous Animals and Totally Wild.
Natalie began working as a naturalist on the True North in 2017 and uses her extensive knowledge of Australian flora & fauna to share her passion for conservation. Her favourite quote is "In the end we will conserve only what we love; we will love only what we understand; and we will understand only what we are taught." (Baba Dioum, 1968.) She remains an active member of the Crocodile Specialist Group – a network that researches crocodile conflict with humans and she also continues her involvement with the Global Venom Initiative – a group that provides anti-venom solutions for developing countries.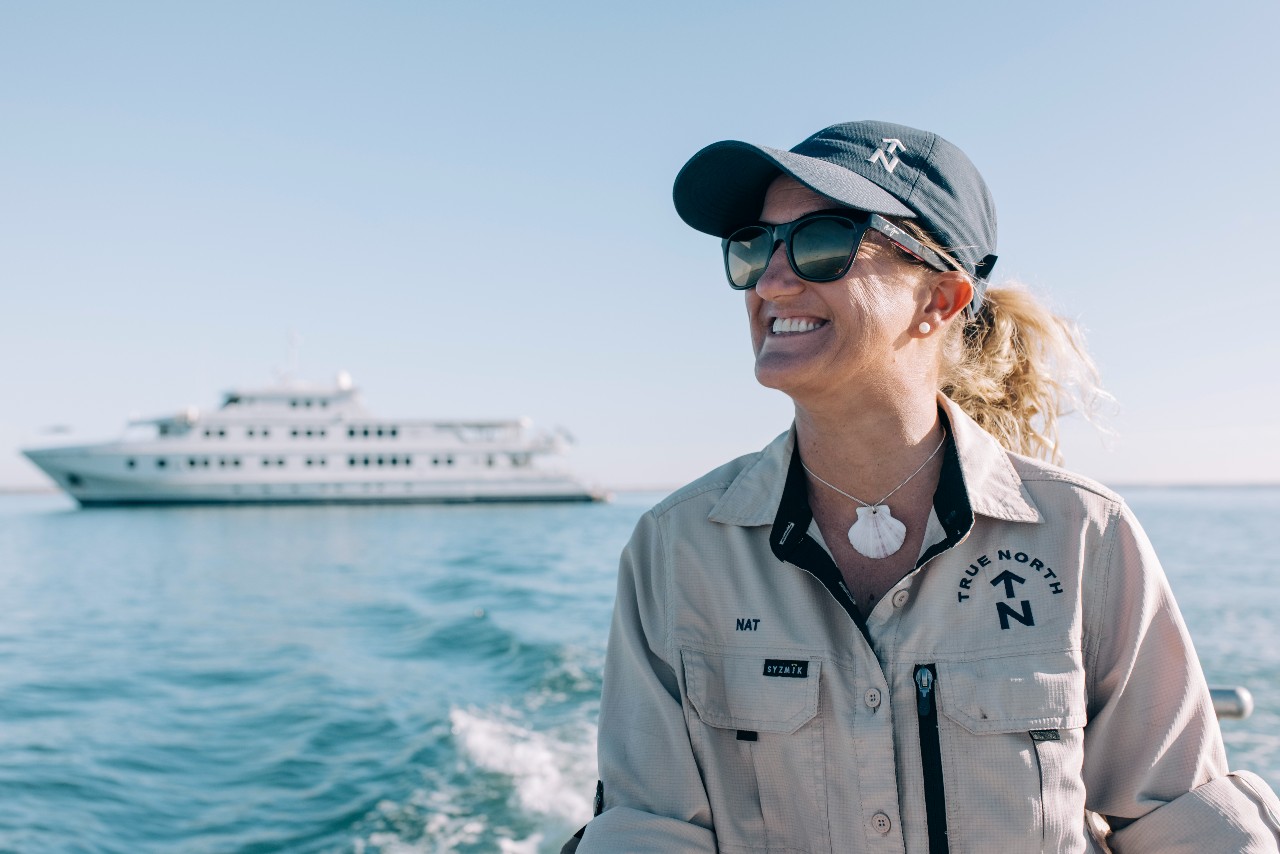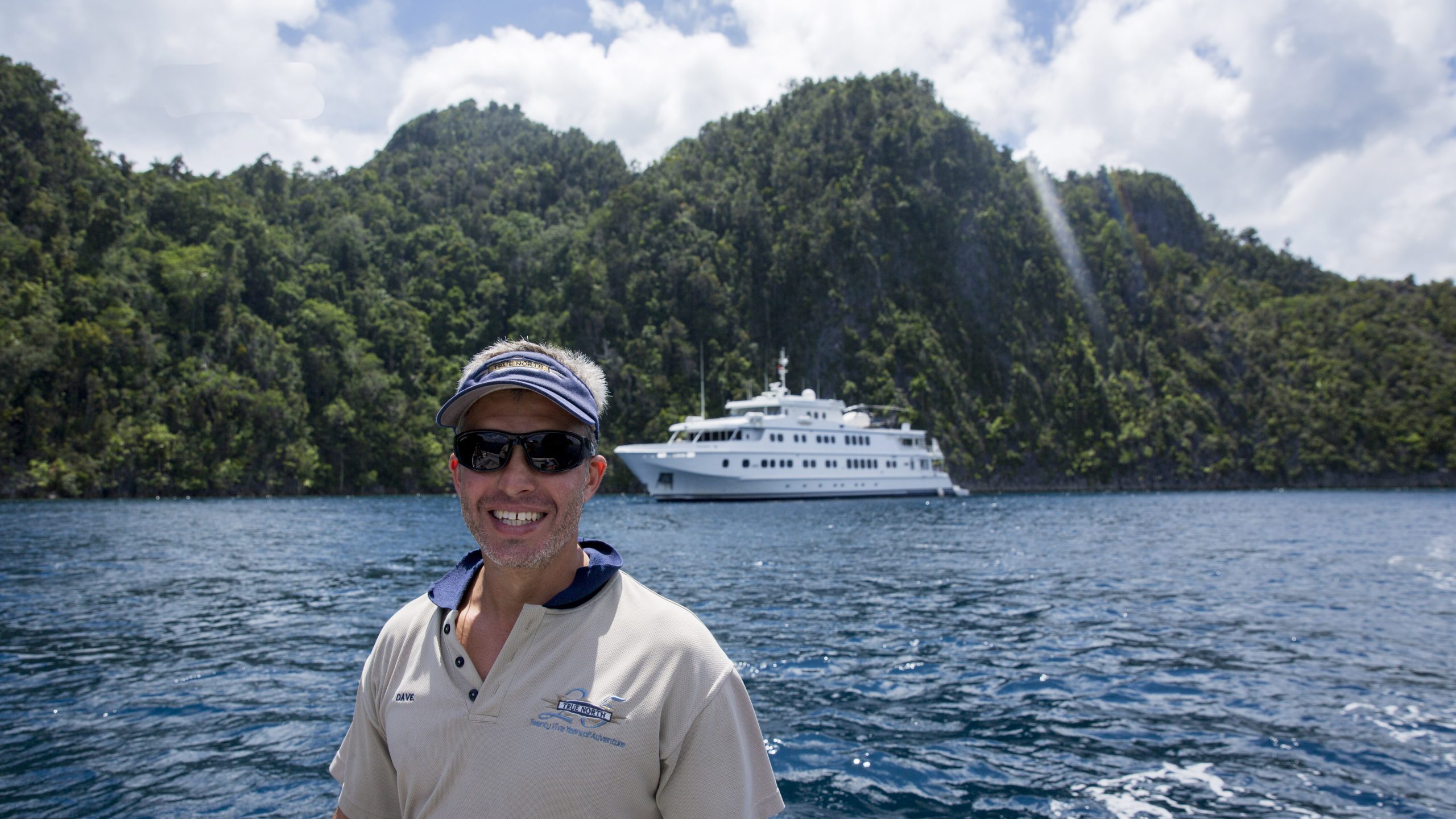 dr david williamson
Originally from Western Australia, David relocated to Queensland to undertake a Bachelor of Science degree in Marine Biology and Zoology at James Cook University (JCU). After completing his undergraduate degree, David spent several years working for the Australian Institute of Marine Science (AIMS) and in the marine science consulting industry on projects throughout Australia, Asia and the Pacific Islands. He later returned to JCU to undertake further studies and research toward his doctorate degree, in which he examined the ecological effects of marine park management in the Great Barrier Reef Marine Park.
Since completing his PhD in 2009, David has been employed as a Research Fellow at the ARC Centre of Excellence for Coral Reef Studies at JCU. His current research focuses on the ecological and fishery effects of marine reserves, the impacts of acute and chronic stressors on marine ecosystems, larval dispersal of reef fishes and the connectivity of populations.
David began working with True North Adventure Cruises in 2015. His extensive knowledge of marine and terrestrial ecosystems, combined with his public speaking and university lecturing experience, ensures that he consistently delivers informative and entertaining interpretation for our guests.
Experience the adventure
True North Tales
Time to Book Ahead
Hear from someone who truly knows about the value of booking ahead. "Cheggers" has travelled on the TRUE NORTH more than anyone else!
True North Sails into 30 Years
True North Adventure Cruises - has sailed into 30 years of continuous operations. The now revered adventure-cruise operator first cruised Western Australia's remote Kimberley coast during 1987 when founding director Craig Howson commenced fishing type charters along a coastline that was and still is largely inaccessible from land.
The Helicopter
Adding another dimension to the adventure, most cruise options on the TRUE NORTH feature an on-board helicopter! Carrying guests in air conditioned comfort, the ship's helicopter provides unique opportunity to witness grandeur; unique opportunity to fish billabongs that have never been fished; unique opportunity to discover your very own wilderness!
Myles Pollard's Fishing Adventure
There is nothing better than a day out on the water, especially when the fish are biting! Fishing on-board the TRUE NORTH is a much-favoured activity both with guests who have never picked up a rod before and, with those who have "caught them all!" Our guides encourage everybody on-board to "give it a go" and the TRUE NORTH's multiple adventure boats never fail to bring back a swag of 'fishing tales'! Stories about the ladies who out-fish the boys are pretty common, humorous equipment failures also come to note on a regular basis, then there are the 'birthday fish', the 'monster fish' and of course, the ones that got away! Our guides have seen and heard it all! Watch the video to find out more about actor Myles Pollard's fishing adventure!
TRUE NORTH Impresses Again
The TRUE NORTH has once again impressed on the world stage coming second in the 2020 Traveller Made Brand Storytelling competition. Traveller Made is Europe's largest travel consortium and its members represent the very best in luxury travel providers and suppliers. The group's inaugural Brand Storytelling competition was an opportunity for leading travel brand's to showcase "the story behind their brand" and, the competition attracted entries from some of the world's most respected travel brands. In such esteemed company, True North's marketing team was especially pleased to receive this additional acknowledgement.
Adventure En Plein Air
West Australian artist Jacob 'Shakey' Butler joined the TRUE NORTH earlier this season and discovered the Kimberley's raw beauty. As the artist in residence, Jacob set up his canvas on remote beaches, beside freshwater billabongs and on-deck surrounded by pindan-coloured gorges. Watch the video above to hear Jacob describing how the Kimberley inspires the art of adventure.
Catriona Rowntree Talks With Craig Howson
A commonly asked question is "When is the best time to see the Kimberley?" And the answer is "The Kimberley is always at its best!" However certain times of the year can make it easier to satisfy particular interest. For example, if you would like to see plenty of whale action then departures in August and September are definitely for you! From late July humpback and southern right whales reach the Kimberley after swimming-up the west coast to reach breeding grounds in the north and it's very common for guests to get great views of whales breaching and basking on the surface.