Australia boasts more than 25,000 kilometres of spectacular coastline
about Australian Coast
Discover the still wild coast of Western Australia, the bucket list Rowley Shoals, beautiful Sydney Harbour and surrounds, and the seafood rich waters of the Eyre Peninsula aboard a luxurious cruise.
Australia's shores are rarely less than spectacular.
Cruises in Australia are renowned for adventure and feature world-class snorkelling and diving, and heart-stopping fishing action. Cruises in Australia are also an opportunity to discover the country's rich maritime history and, an Australian cruise presents unique opportunity to indulge in the country's revered coastal fare. Australian waters remain largely unspoilt, and an Australian cruise is the perfect way to discover the 'island continent'.
An Australian cruise is also a very different way to discover the country's largest city!
Australian Coast Itinerary Options
Australian cruises 2022, 2023 & 2024
we'd love to meet you
Booking Request
True North Tales
True North Sails into 30 Years
True North Adventure Cruises - has sailed into 30 years of continuous operations. The now revered adventure-cruise operator first cruised Western Australia's remote Kimberley coast during 1987 when founding director Craig Howson commenced fishing type charters along a coastline that was and still is largely inaccessible from land.
The Helicopter
Adding another dimension to the adventure, most cruise options on the TRUE NORTH feature an on-board helicopter! Carrying guests in air conditioned comfort, the ship's helicopter provides unique opportunity to witness grandeur; unique opportunity to fish billabongs that have never been fished; unique opportunity to discover your very own wilderness!
TRUE NORTH Impresses Again
The TRUE NORTH has once again impressed on the world stage coming second in the 2020 Traveller Made Brand Storytelling competition. Traveller Made is Europe's largest travel consortium and its members represent the very best in luxury travel providers and suppliers. The group's inaugural Brand Storytelling competition was an opportunity for leading travel brand's to showcase "the story behind their brand" and, the competition attracted entries from some of the world's most respected travel brands. In such esteemed company, True North's marketing team was especially pleased to receive this additional acknowledgement.
Sail Away This Summer
The 630 nautical mile (1,167 km) Sydney to Hobart is one of the world's great ocean yacht races. The yachts and crew are world class and adding to the draw card – the race begins on one of the world's most beautiful harbours.
Catriona Rowntree Talks With Craig Howson
A commonly asked question is "When is the best time to see the Kimberley?" And the answer is "The Kimberley is always at its best!" However certain times of the year can make it easier to satisfy particular interest. For example, if you would like to see plenty of whale action then departures in August and September are definitely for you! From late July humpback and southern right whales reach the Kimberley after swimming-up the west coast to reach breeding grounds in the north and it's very common for guests to get great views of whales breaching and basking on the surface.
Tracking Gentle Giants
Rhincodon typus can grow up to 18 metres in length and is the world's largest fish! Despite this, little is known about these gentle giants of the sea. They may not venture near the surface for months or even years on end – only frequenting a few locations around the world to feast on seasonal abundances of plankton, krill or coral and fish spawn. One such location is Cenderawasih Bay in West Papua. Although whale sharks are generally thought t
enjoy exciting activities
The True North Experience
We curate activity-based itineraries that are designed to satisfy the world's most discerning travellers. We specifically exclude sea-days and feature unparalleled access to stunning coastal environments and, unequalled opportunity to truly experience the destination.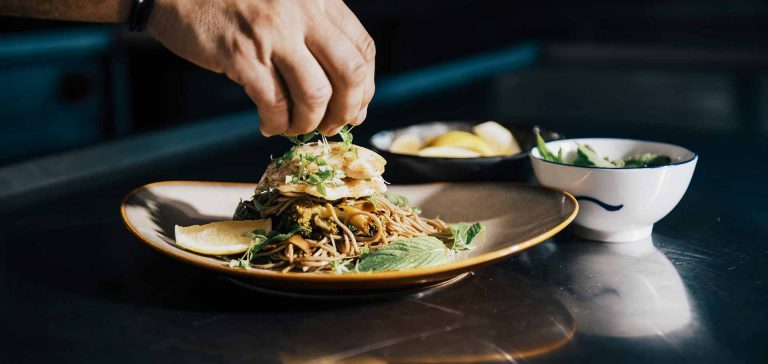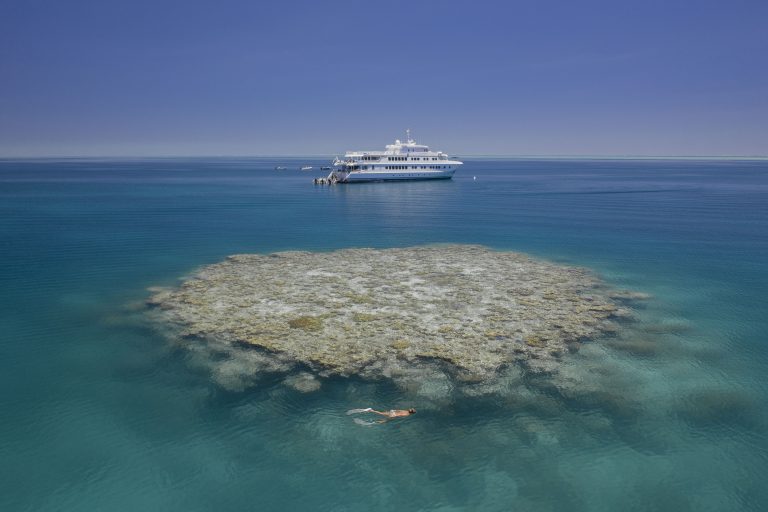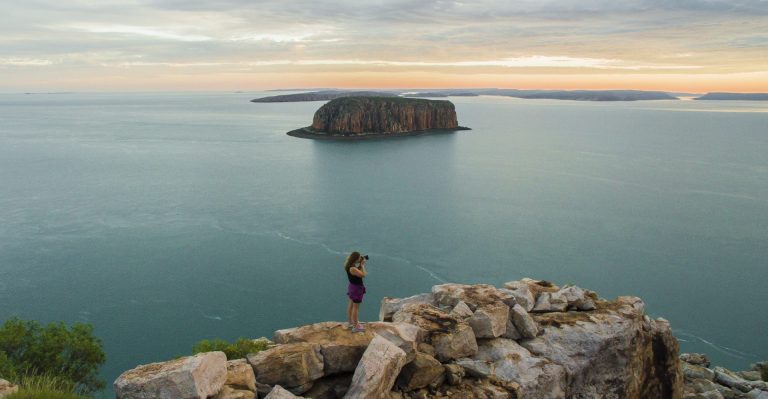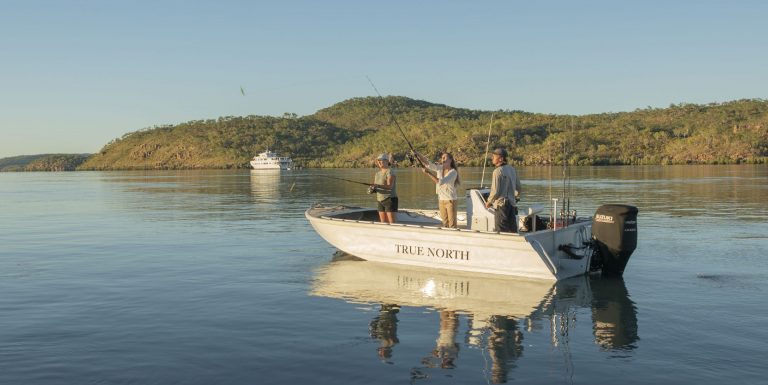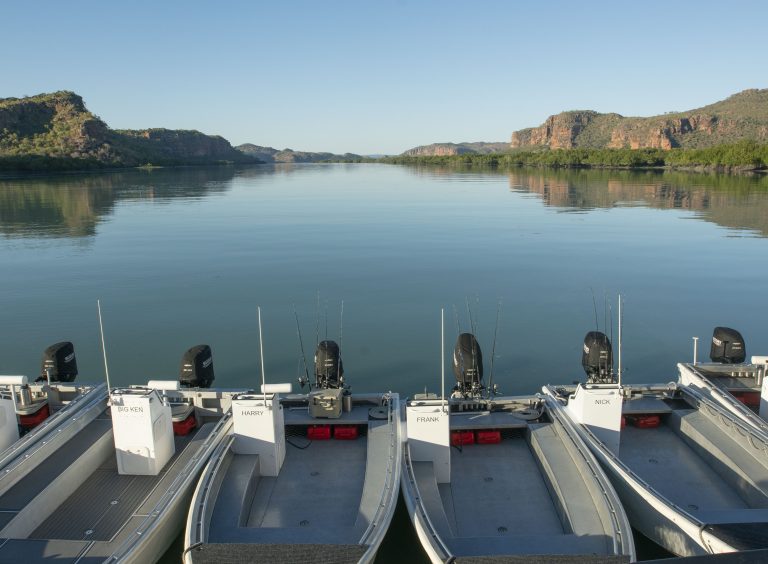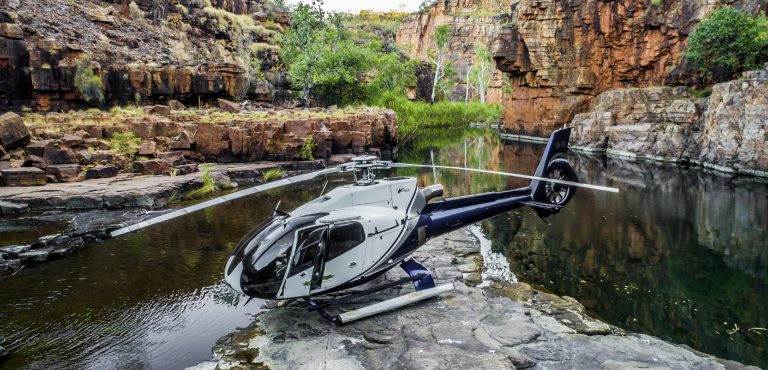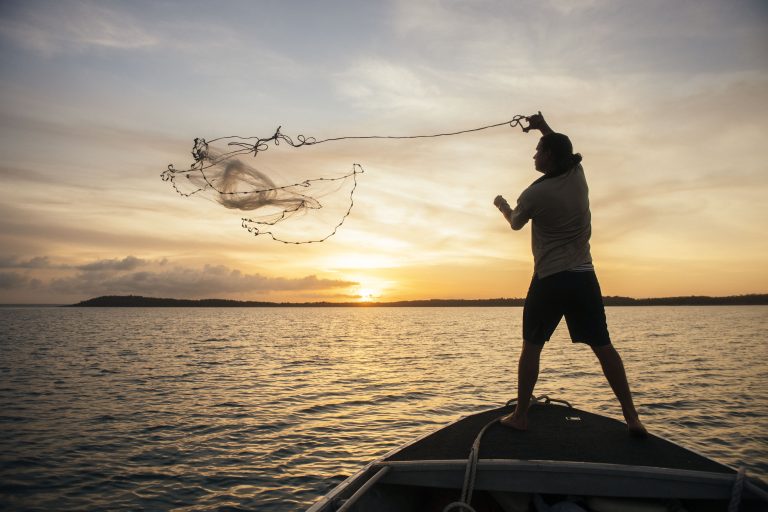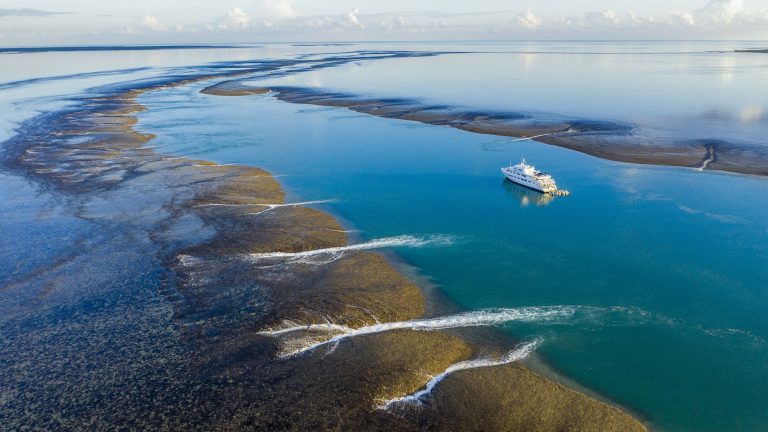 Download brochure
To receive our latest brochure please enter your details below