the perfect photography platform
The Ultimate Photography Expedition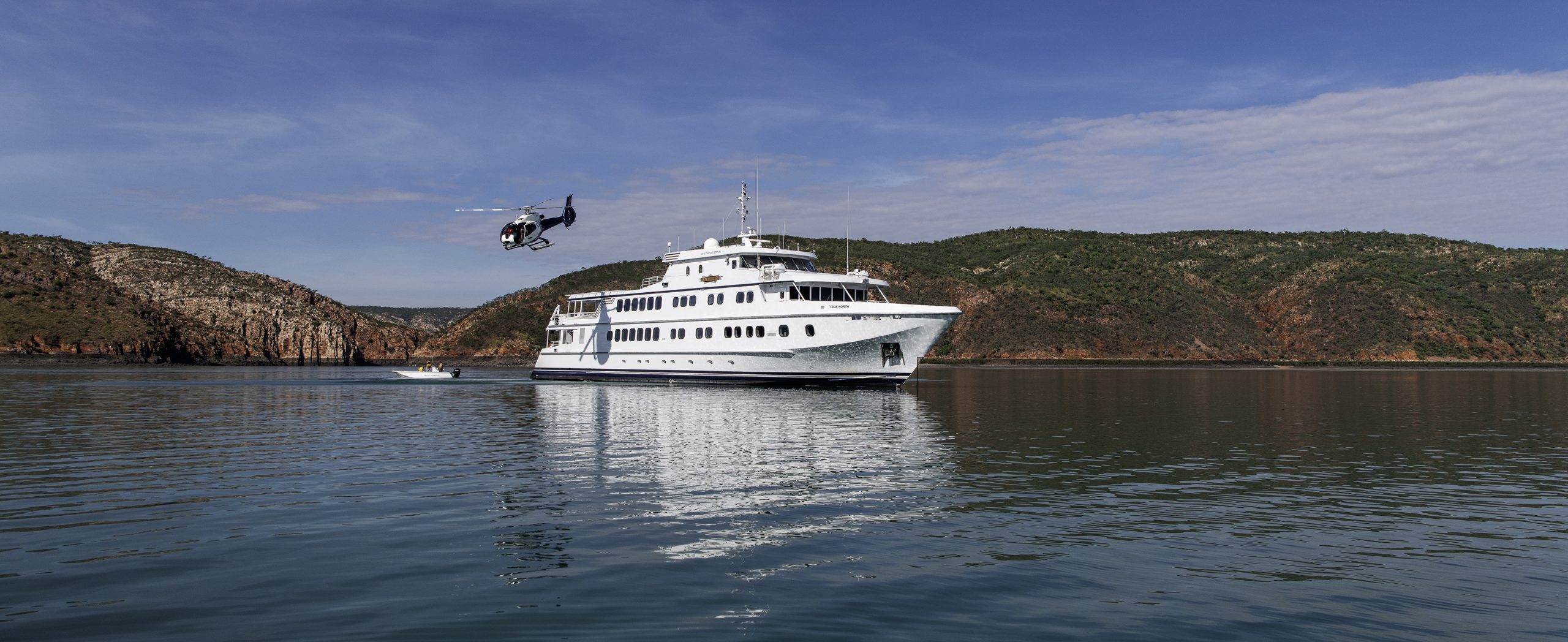 Regardless of skill level
The TRUE NORTH is the perfect platform for expedition photographers regardless of skill level – the perfect platform for those just starting out and for those who have already attained intermediate and advanced skills. The ship is also a very attractive option for professional and specialist photographers who seek exclusive access.
the true north advantage
The TRUE NORTH was purpose built as an adventure platform and is designed to access remote wilderness areas via coastal waters and river systems.
Our activity based itineraries allow guests to visit a wide variety of locations within a condensed timeframe thereby avoiding long periods of downtime that might otherwise be associated with access via land and air. On-board facility and resources enables:
Underwater photography, featuring convenient site entry via the TRUE NORTH's dedicated adventure boats.
Terrestrial photography featuring otherwise remote and difficult to access locations.
Aerial photography utilising the on-board helicopter and drone.
Experienced guidance and active management of prevailing conditions.
Interpretation of natural history via the biologist and naturalists.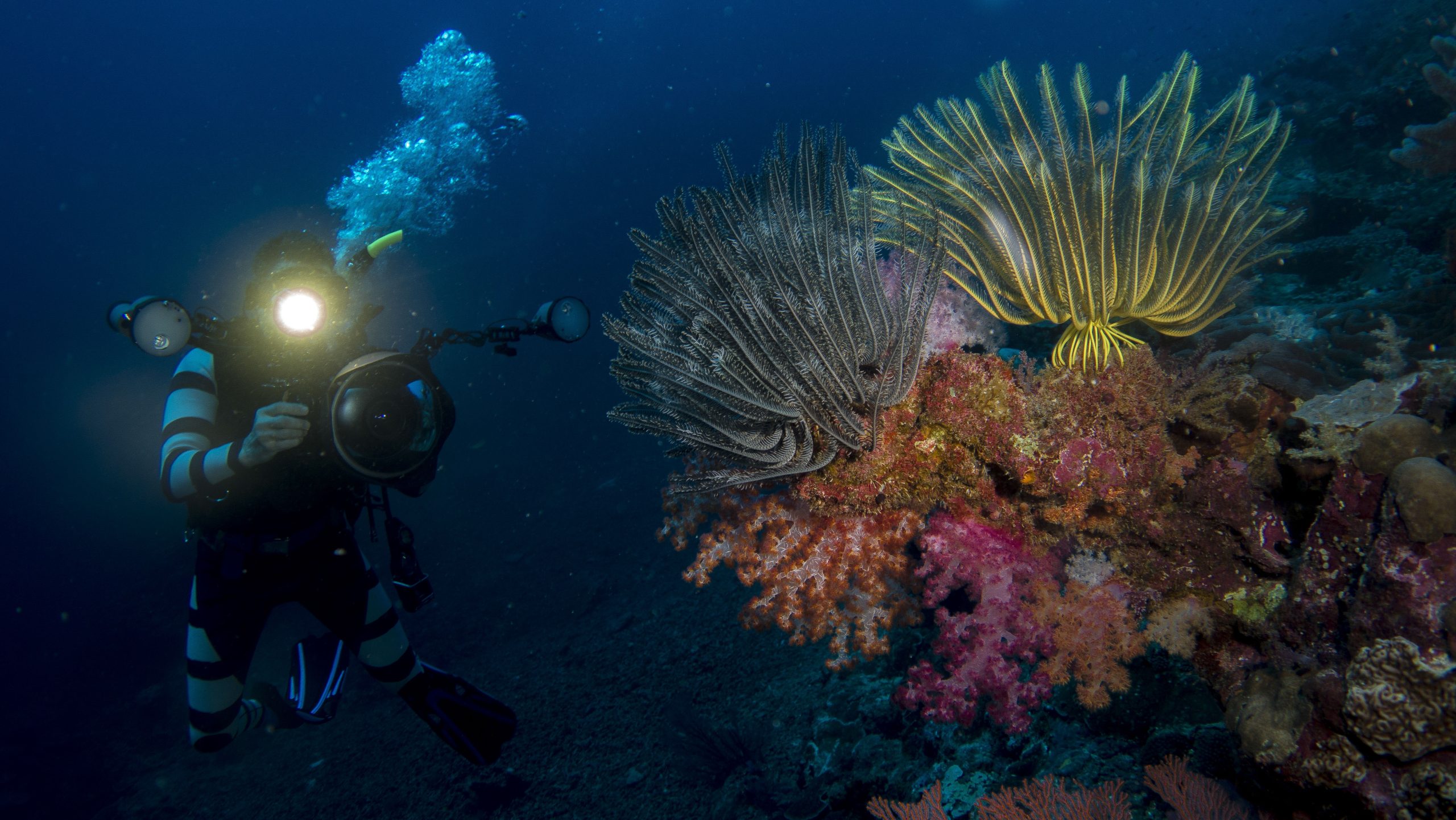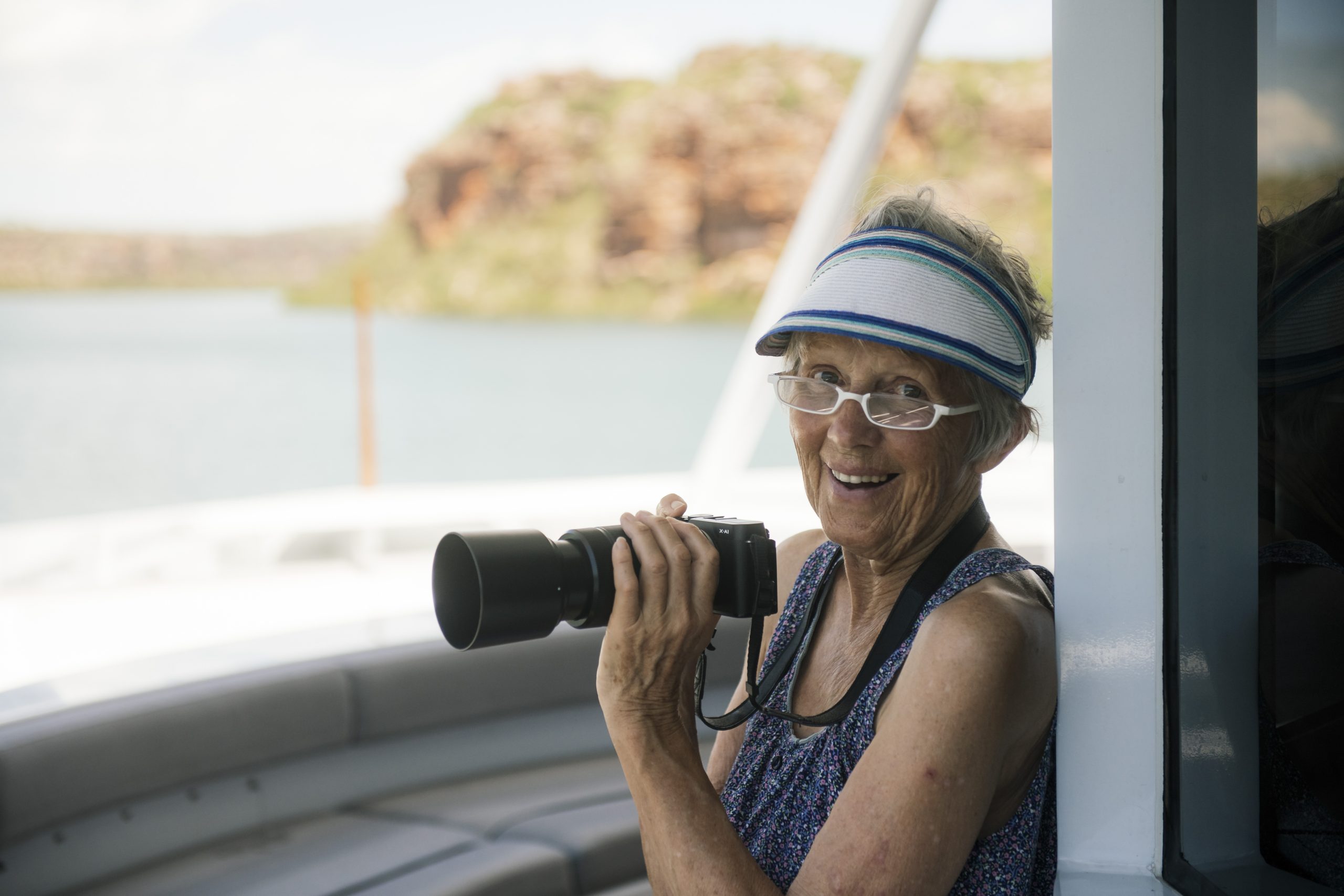 the adventure exponents
Many leading (and emerging) photographers and videographers have travelled abroad the TRUE NORTH to remote areas in Australia, Indonesia and Papua New Guinea and secured imagery that might have otherwise been difficult or even impossible to obtain.
Some travel with family who equally cherish access to some of the world's most extraordinary wilderness whilst at the same time reveling in the TRUE NORTH's on-board comfort and style.
Photographers and videographers who have sailed with TRUE NORTH include Ken Duncan, Darren Jew, Art Wolfe, Christian Fletcher, Michael Reichman, Nick Rains, Mark Stothard and Michael Fletcher.
Our digital media specialist
My role on-board True North is guide and ship's photographer. When we are involved in diving ops, I am also the dive coordinator. I take guests on all sorts of activities including sightseeing, fishing, snorkelling and diving. If there are any guests on-board with an interest in photography or video, it's my job to help-out as much as I can. I let them know about specific photographic opportunities that are coming up and help them to understand how they can get the best shots.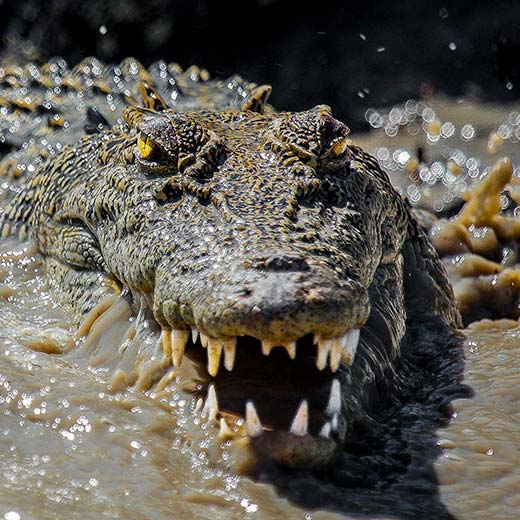 scariest croc photo ever?
Ship's photographer Oli Oldroyd reports "I took this image of a big saltwater crocodile, with a seriously mean glint in his eye, on the Roe River, a remote area of the Kimberley in Australia's north-west.
Experience the adventure
True North Tales
True North Sails into 30 Years
True North Adventure Cruises - has sailed into 30 years of continuous operations. The now revered adventure-cruise operator first cruised Western Australia's remote Kimberley coast during 1987 when founding director Craig Howson commenced fishing type charters along a coastline that was and still is largely inaccessible from land.
The Helicopter
Adding another dimension to the adventure, most cruise options on the TRUE NORTH feature an on-board helicopter! Carrying guests in air conditioned comfort, the ship's helicopter provides unique opportunity to witness grandeur; unique opportunity to fish billabongs that have never been fished; unique opportunity to discover your very own wilderness!
Myles Pollard's Fishing Adventure
There is nothing better than a day out on the water, especially when the fish are biting! Fishing on-board the TRUE NORTH is a much-favoured activity both with guests who have never picked up a rod before and, with those who have "caught them all!" Our guides encourage everybody on-board to "give it a go" and the TRUE NORTH's multiple adventure boats never fail to bring back a swag of 'fishing tales'! Stories about the ladies who out-fish the boys are pretty common, humorous equipment failures also come to note on a regular basis, then there are the 'birthday fish', the 'monster fish' and of course, the ones that got away! Our guides have seen and heard it all! Watch the video to find out more about actor Myles Pollard's fishing adventure!
TRUE NORTH Impresses Again
The TRUE NORTH has once again impressed on the world stage coming second in the 2020 Traveller Made Brand Storytelling competition. Traveller Made is Europe's largest travel consortium and its members represent the very best in luxury travel providers and suppliers. The group's inaugural Brand Storytelling competition was an opportunity for leading travel brand's to showcase "the story behind their brand" and, the competition attracted entries from some of the world's most respected travel brands. In such esteemed company, True North's marketing team was especially pleased to receive this additional acknowledgement.
Adventure En Plein Air
West Australian artist Jacob 'Shakey' Butler joined the TRUE NORTH earlier this season and discovered the Kimberley's raw beauty. As the artist in residence, Jacob set up his canvas on remote beaches, beside freshwater billabongs and on-deck surrounded by pindan-coloured gorges. Watch the video above to hear Jacob describing how the Kimberley inspires the art of adventure.
Catriona Rowntree Talks With Craig Howson
A commonly asked question is "When is the best time to see the Kimberley?" And the answer is "The Kimberley is always at its best!" However certain times of the year can make it easier to satisfy particular interest. For example, if you would like to see plenty of whale action then departures in August and September are definitely for you! From late July humpback and southern right whales reach the Kimberley after swimming-up the west coast to reach breeding grounds in the north and it's very common for guests to get great views of whales breaching and basking on the surface.