Signature Luxury Travel – Lisa Perkovic
Lisa Perkovic joins True North, the cruise ship Australians and internationals are lining up to set sail on, for a Southern Ocean sojourn.
In January 2020, I stepped onto the gangplank of a cruise ship. Little did I know that after 12 nights of port hopping, happy hours, musical productions and supersized buffets, the world would turn upside down. Not just for cruise ships – trains, buses and planes would also be grounded mere weeks after I returned to dry land.
A year later, borders are still closed and planes are still idle, but I'm happily back sailing again. It's surreal to be packing a bag, let alone walking onto the deck of a ship, sipping a welcome drink and sitting through a safety briefing. Then again, True North is not your average cruise ship. Indeed, if you ask the crew, they'll tell you this is an 'adventure vessel'; ask guests, and it's a superyacht. If you ask me, it's sailing and that's all that matters.
Unchartered waters
The 50-metre monohull adventure yacht is legendary for putting Kimberley Coast cruising on the map. The two-week 'Kimberley Ultimate' itinerary is talked about in hushed tones by other well-heeled, well-travelled passengers. In fact, many of my companions on our trip along Western Australia's South West coast are veterans of the vessel, having cruised the Kimberley once or even several times with True North. They're part of a large contingent of loyal fans who leapt at the chance to try new itineraries built on the fly for the latter half of the 2020/2021 season.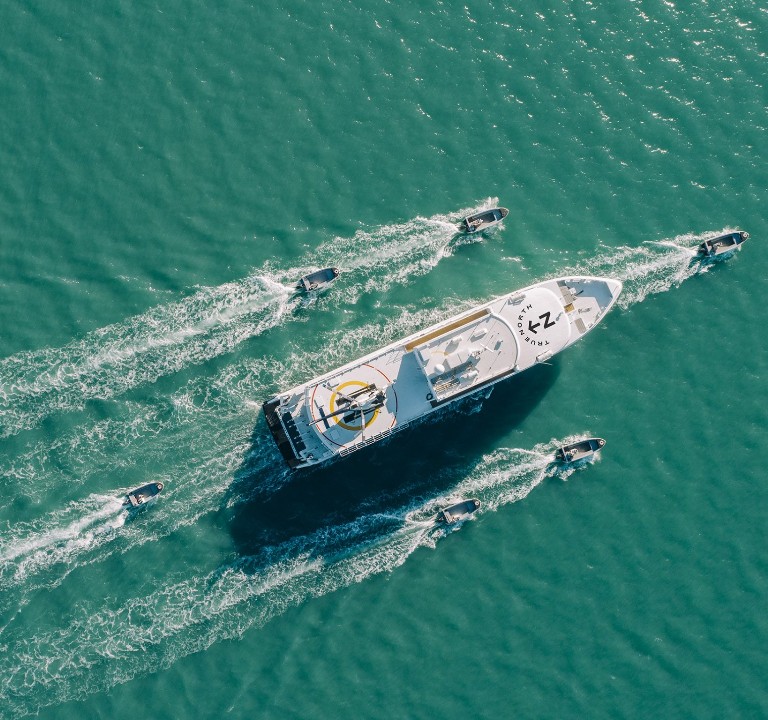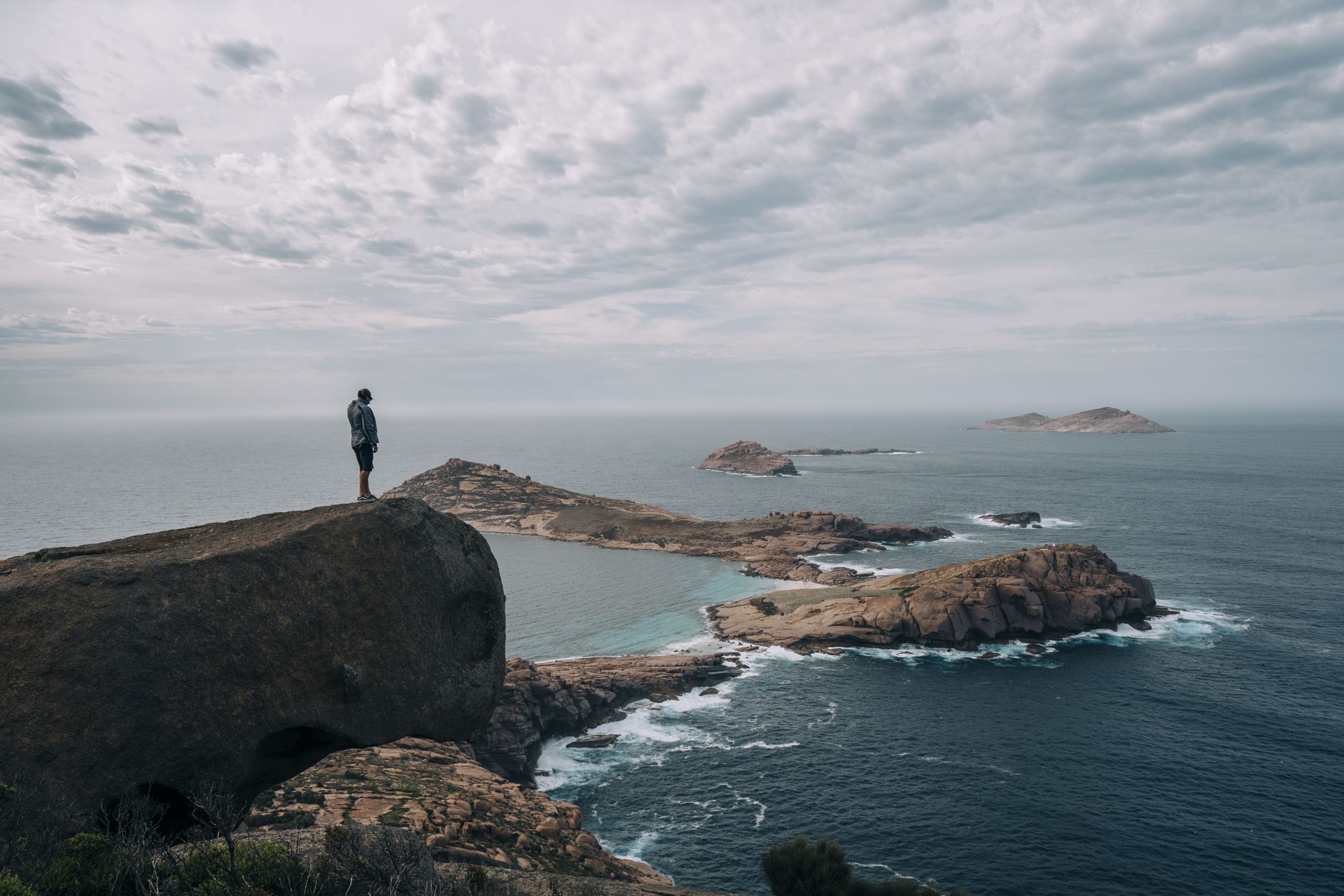 Unable to head across the Timor Sea to Indonesia and Papua New Guinea for its normal itineraries, True North's team looked to Western Australia's ample coastline for inspiration. We're aboard its last trip before an annual refurbishment, on a nine-night sailing from Esperance in the state's south, around Cape Leeuwin and along the Margaret River region's coastline, all the way to Fremantle.
The Southern Ocean isn't a common spot you'll find True North, which is custom built with a shallow draft to navigate the Kimberley's waterways. The south's notoriously rough seas are not for the faint-hearted, but we're blessed with good weather and a steady supply of seasickness tablets for the unlucky few who need it. We escape most of the Southern Ocean's infamous wrath by hugging the South West coast, swimming with seals in Doubtful Bay and exploring Cape Le Grand's untouched beaches. We brave the open ocean to check out Bremer Bay Canyon, the deep ocean trench's local orca population making it worth our while, before ducking around Cape Leeuwin for easy cruising along the Margaret River region's shoreline to Perth. Add to that the scenic flights up and down the coast aboard the vessel's very own helicopter, which drops in at deserted islands one day and boutique wineries the next, and it's all about the action.
This isn't the crew's usual stomping ground, but you wouldn't know it. Each day there's a slew of activities for guests to try, whether early morning fishing for whiting, later to be whipped up by chefs for a gourmet lunch of fish and chips; a nature walk with the on-board naturalist; or a quick swim with the local seal population. The snorkel guide even hops in first to check the water – or, more accurately, to gauge the friendliness of the seals that day.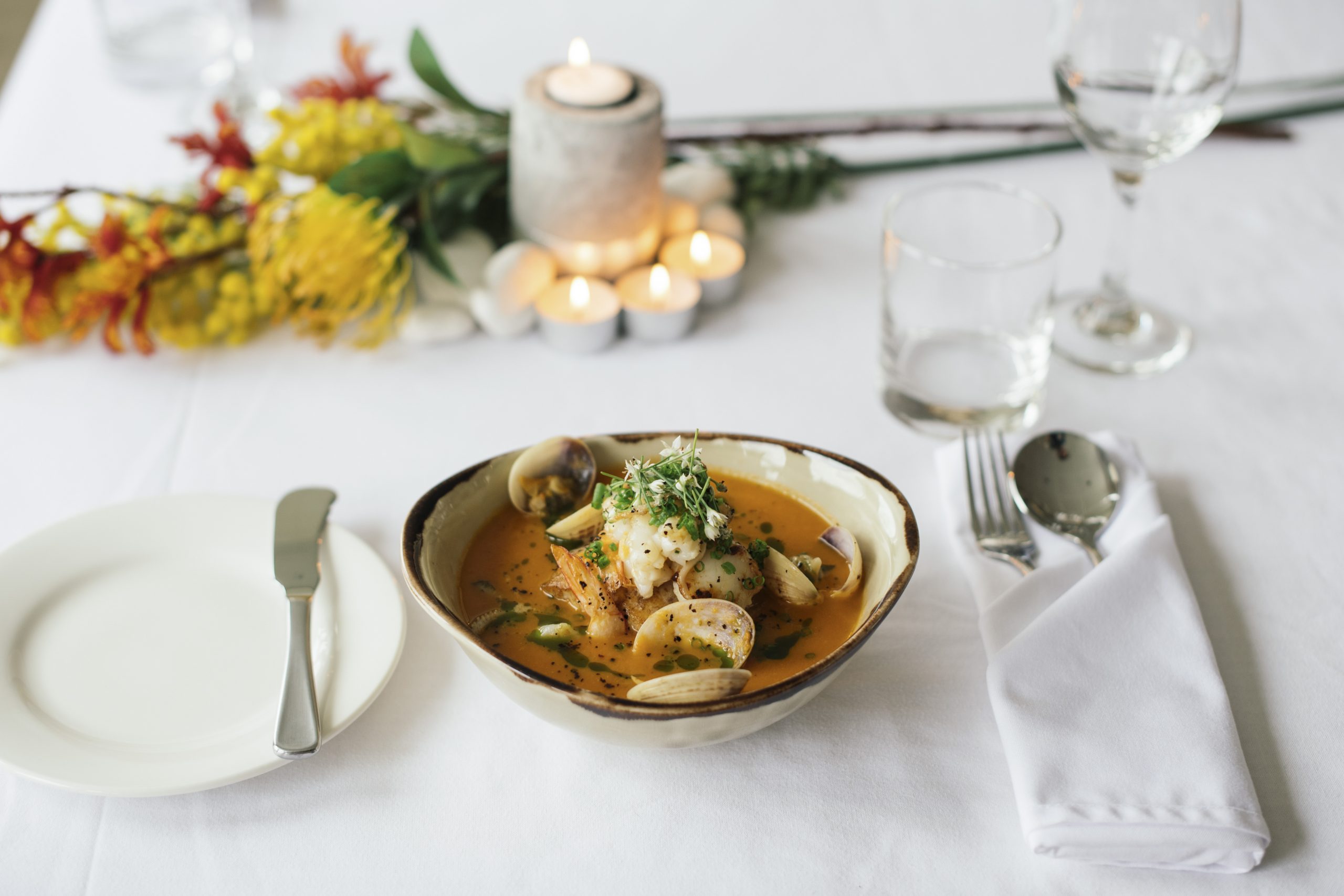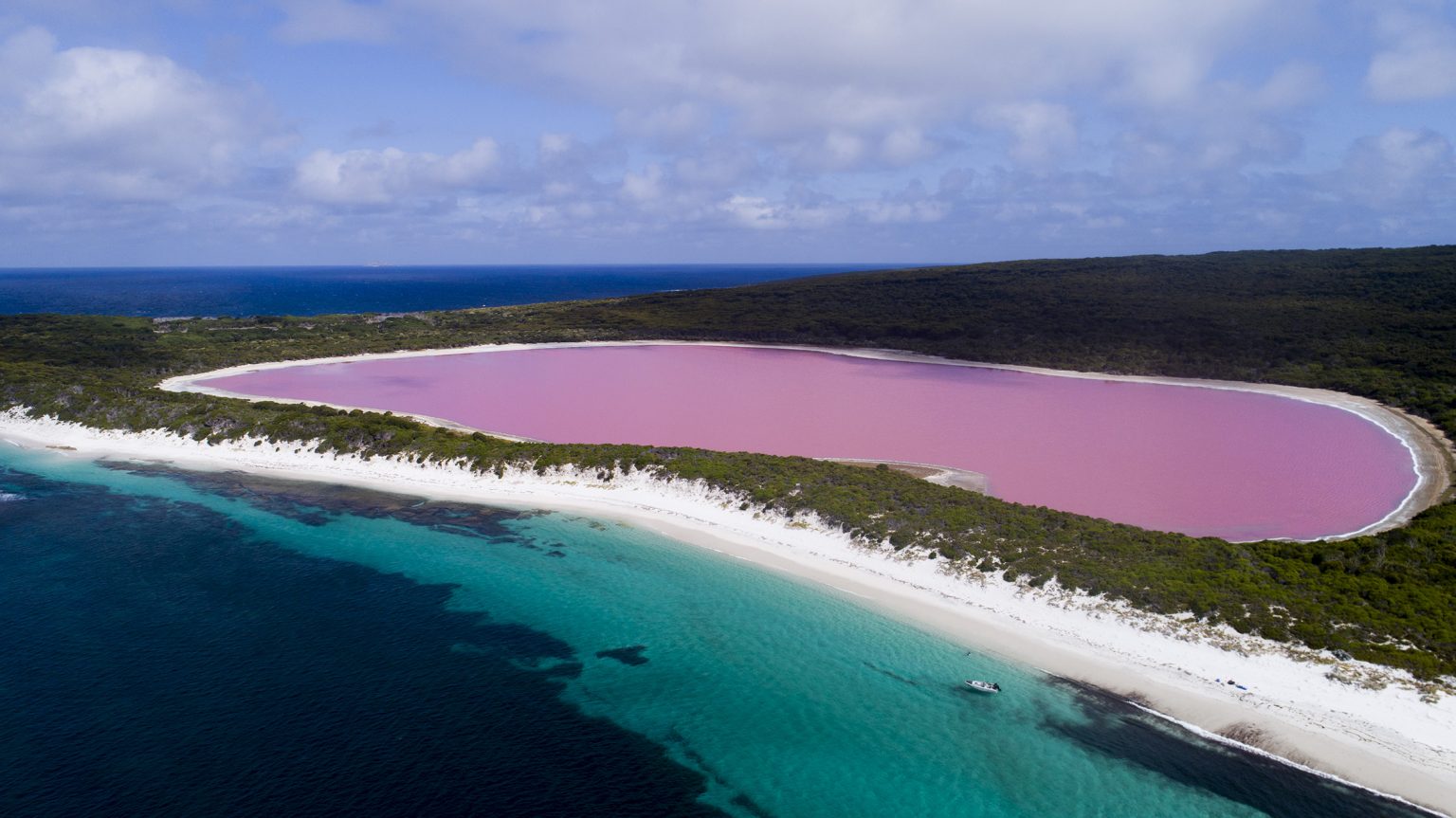 Exclusive explorations
It's flexibility that has kept True North afloat this season. The ability to pivot hard and fast toward Western Australian itineraries has been essential. Luckily, cruising aboard True North has never included crowds of people. With just 36 guests and 18 cabins, everything about a True North sailing is geared toward small group adventures. There's little focus on traditional cruise ship entertainment, although the crew might pick up the guitar that sits in the bar for a song or two if you ask nicely.
When it comes to dining, forget mega smorgasbords. A light continental breakfast is the only buffet in sight, but it's easily avoided, especially when each day the chefs plate up a hot breakfast. Mushroom bruschetta with hummus and crispy kale or mixed berry and mascarpone pancakes make excellent fuel for fishing expeditions or kayaking in sheltered bays.
For me, the culinary highlights of our sailing occur ashore: freshly caught abalone, plucked that morning from the rocky depths of Cape Le Grand and cooked on a beach barbecue at sunset, and a seven-course degustation at the famed Cape Lodge during a day tasting the Margaret River region's bounty. True North is part of the exclusive Luxury Lodges of Australia family, and tapped its co-member Cape Lodge to be part of the itinerary. We are graced by the presence of head chef Tony Howell, who has done much to put the region on the map. He sears marron on a barbecue on the terrace, before plating up Shark Bay prawns cooked in Café de Paris butter, and rose mallee Harvey Beef that's paired with the much-lauded Moss Wood Estate 2017 Cabernet Sauvignon. The Moss Wood estate owners are also part of the True North family – they've cruised the Kimberley and you'll find an extensive range of their wines on the ship's drinks list.
True North's COVID-19 protocols have also helped it weather the storm. The new 'True North Fresh' program ensures enhanced hygiene protocols are in play, with plenty of hand sanitiser positioned throughout the vessel, even large bottles on your bedside table. Pre-departure includes a mandatory temperature check and a declaration form confirming guests haven't been exposed to anyone with or suspected to have COVID-19, or are experiencing any symptoms themselves. The handful of guests from interstate sing praises of the reservation teams, who are in touch daily with updates on travel plans and changing border restrictions. There's a flexible, case by case credit system in play, with guests able to transfer onto upcoming sailings if they're affected by the pandemic and unable to sail.
True North's sailings for the 2021/22 season are already filling up, with Australians jumping at the chance to see the Kimberley or the coral atolls of the Rowley Shoals. Unsurprisingly, after a journey full of locally-sourced fine dining, up-close wildlife encounters and incredible coastal landscapes, True North has a boatload of very happy travellers, many already waitlisted to get back on board soon.