Qantas Magazine – Amazing Stays – Rachel Lees
The colours appear more vivid in the Kimberley than most places. Here, turquoise water laps rust-red earth under a cloudless cobalt sky. Yet much of its singular beauty goes largely unseen. Covering just shy of 423,000 square kilometres, this remote and wild region has fewer people per square kilometre than almost anywhere else on earth.
Trying to take it all in would seem to be a fool's game, yet this is where pioneer adventure cruise operator True North (truenorth.com.au) has excelled for more than 30 years. Its 50-metre expedition ship is purpose-built to go where bigger vessels can't, including the region's shallow bays and river systems. And with its king-sized beds, hand-crafted marri timber furniture and alfresco bar, the ship is often likened to a floating boutique hotel – and it's also a member of the Luxury Lodges of Australia collection.
"Life onboard is comfortable and stylish but it isn't about the ship," says True North's brand director, Peter Trembath. "Guests spend most of their time off the ship and our itineraries are designed for travellers who prefer to immerse themselves in the destination." The ship even has its own air-conditioned helicopter, which offers up to 20 different flights, as well as six dedicated adventure boats.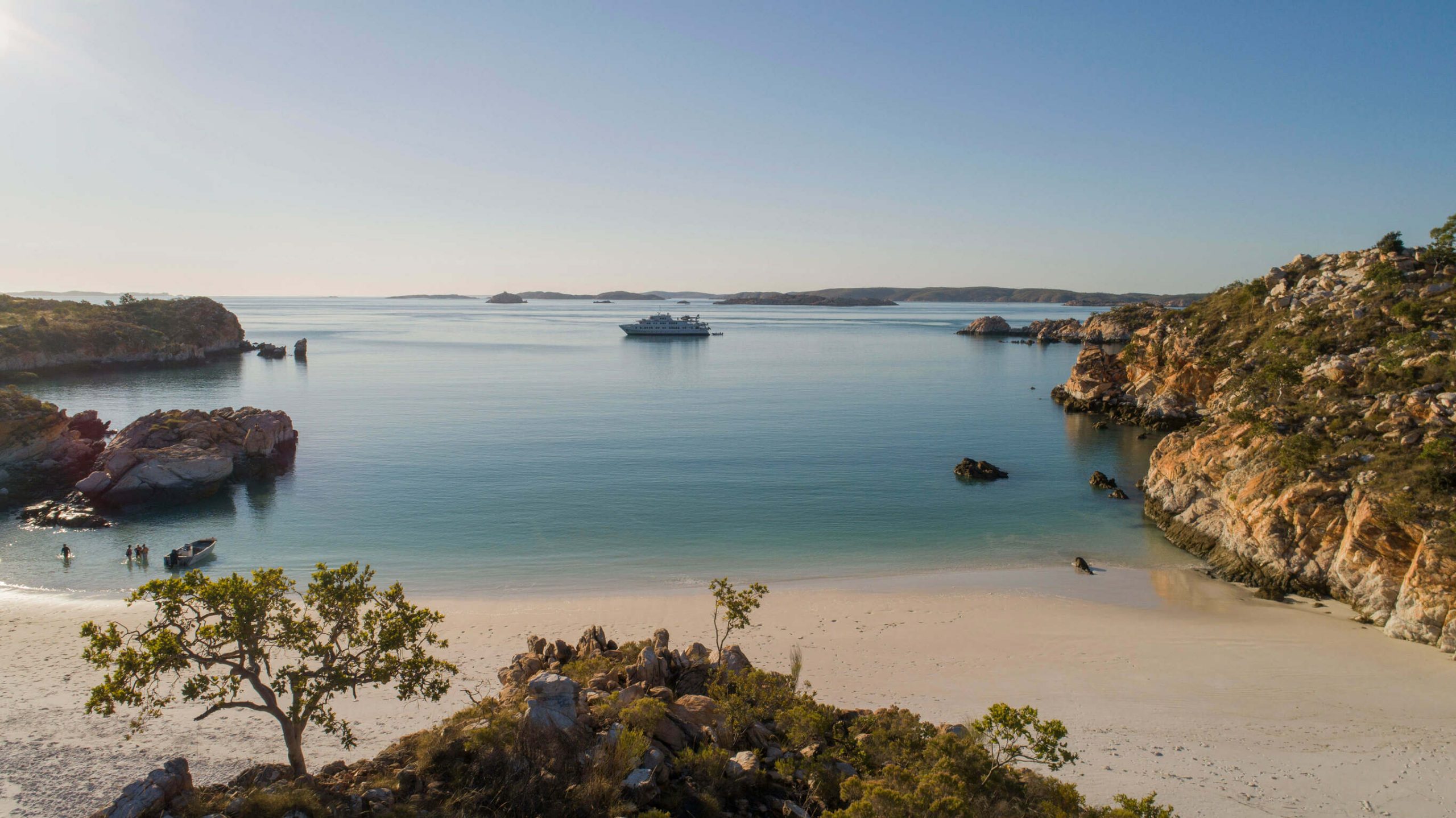 "We've deliberately chosen six-metre runabouts rather than the more commonly used rubber boats," says Trembath. "When they're not moving, it's possible to stand up and walk around in them, which is an advantage when it comes to photography, fishing, snorkelling and scuba diving."
With no more than 36 guests onboard, all of this means plenty of opportunity to do what you want, when you want. A sunrise chopper flight? Done. Feasting on freshly caught Kimberley mud crabs? Too easy. The ship's resident naturalists and biologists also give context to what you're seeing, whether it's a saltwater crocodile in the wild, the epic Horizontal Falls or the world's oldest rock art.