Last December, TRUE NORTH's guests were enjoying our signature Over The Top adventure from Darwin to Cairns.
Having already explored the stunning  Coburg Peninsular, Wessel Islands and the Gulf of Carpentaria, guests had anchored off Thursday Island, Queensland. A charming tropical island boasting a number of interesting and unusual historic buildings, the island sits in close proximity to Mabuiag Island, a small continental island in the Western Islands Cluster of the Torres.
To guest Peter Done, travelling with his wife Pam, the proximity of TRUE NORTH to Mabuiag Island held great significance as it was a location close to his heart. Sharing with the crew that his grandfather had in fact grown up on Mabuiag Island, even building a church there in 1915, Peter mentioned he wanted to see if the church was still standing.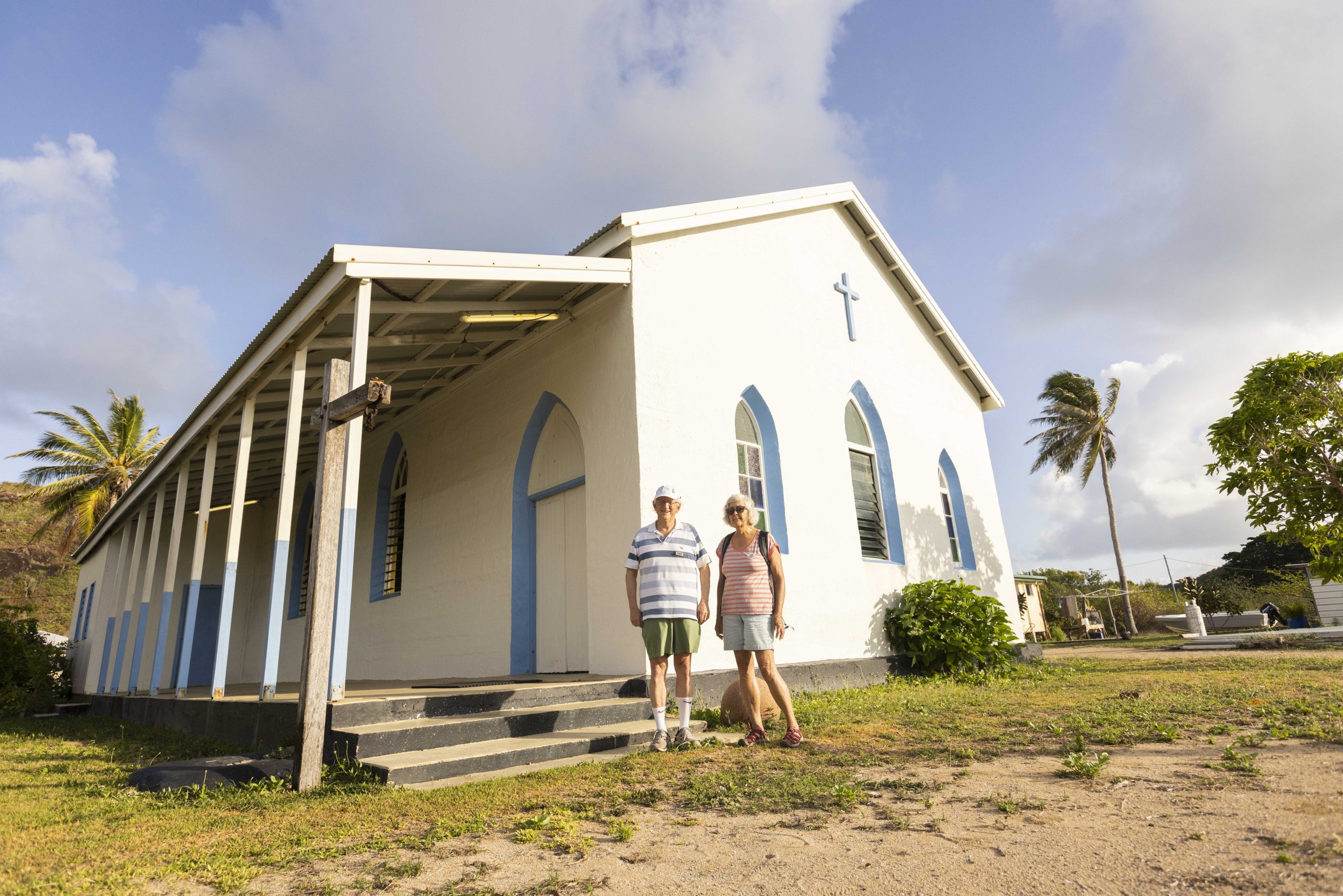 In typical, adventurous TRUE NORTH fashion, the Cruise Director and Pilot rose to the challenge of helping Peter find out. Without hesitation, the crew went above and beyond so that Peter and Pam were able to visit the island and settle their curiosity around the church.
With the convenience of TRUE NORTH's onboard helicopter, the crew planned the unscheduled helicopter flight and set off for Mabuiag! Providing a unique vantage point, Peter and Pam were granted panoramic views of Mabuiag Island and the church that Peter's grandfather had bult. Flying 38 nautical miles north of the anchorage, the pair touched down to see that the church was not only still standing, but was in immaculate condition.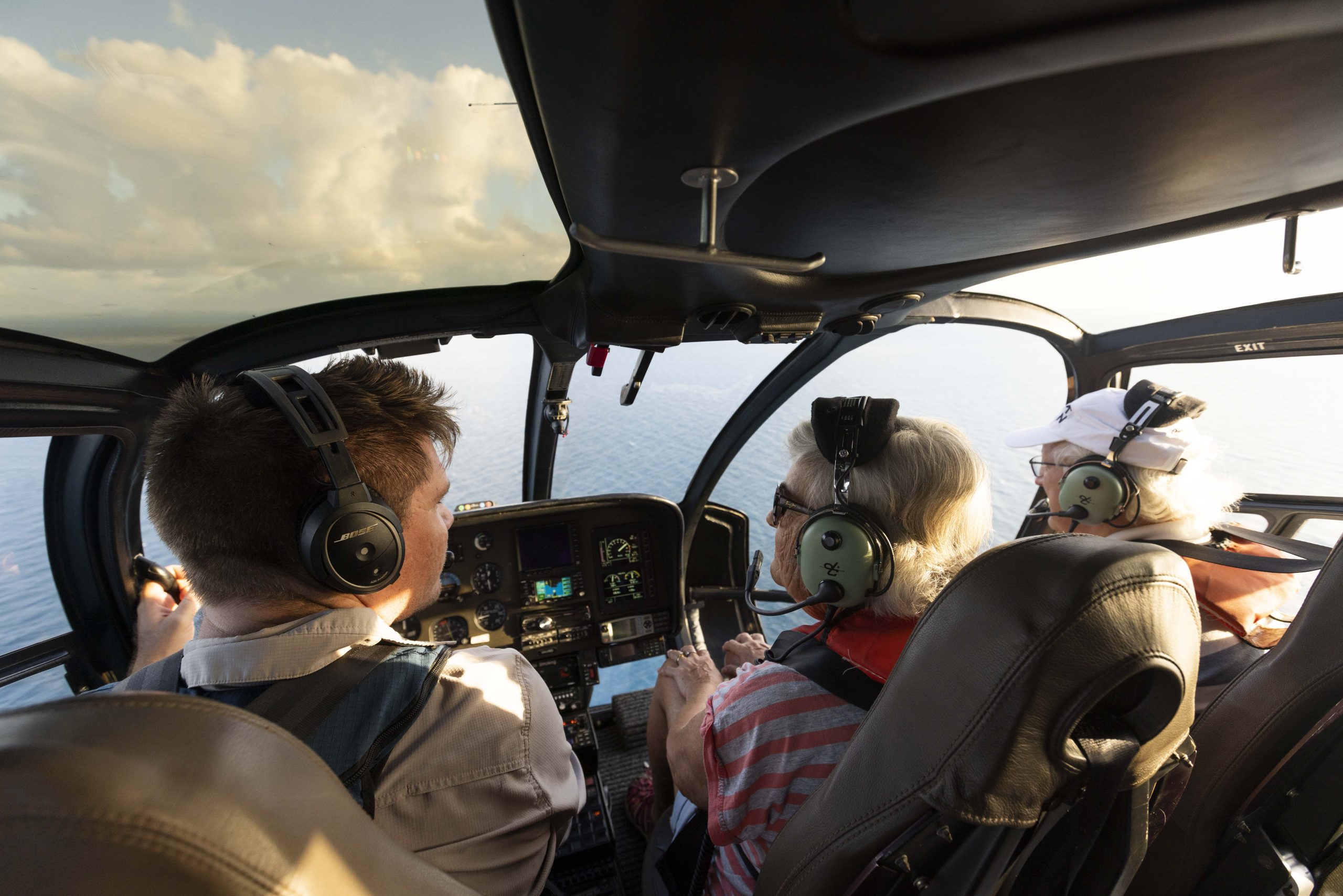 "Before arriving on the island, I'd only ever seen the church on a small map, so we could only imagine the condition. However once we landed I was surprised to find that it looked as though there was barely any change from the original condition at all" says Peter.
"The flight to the island was incredible, and being able to see the islands that held such significance to me from above was truly special. Despite visiting the church 100 years after it was built, my first thought was that it was bigger and better than I'd ever imagined" he adds.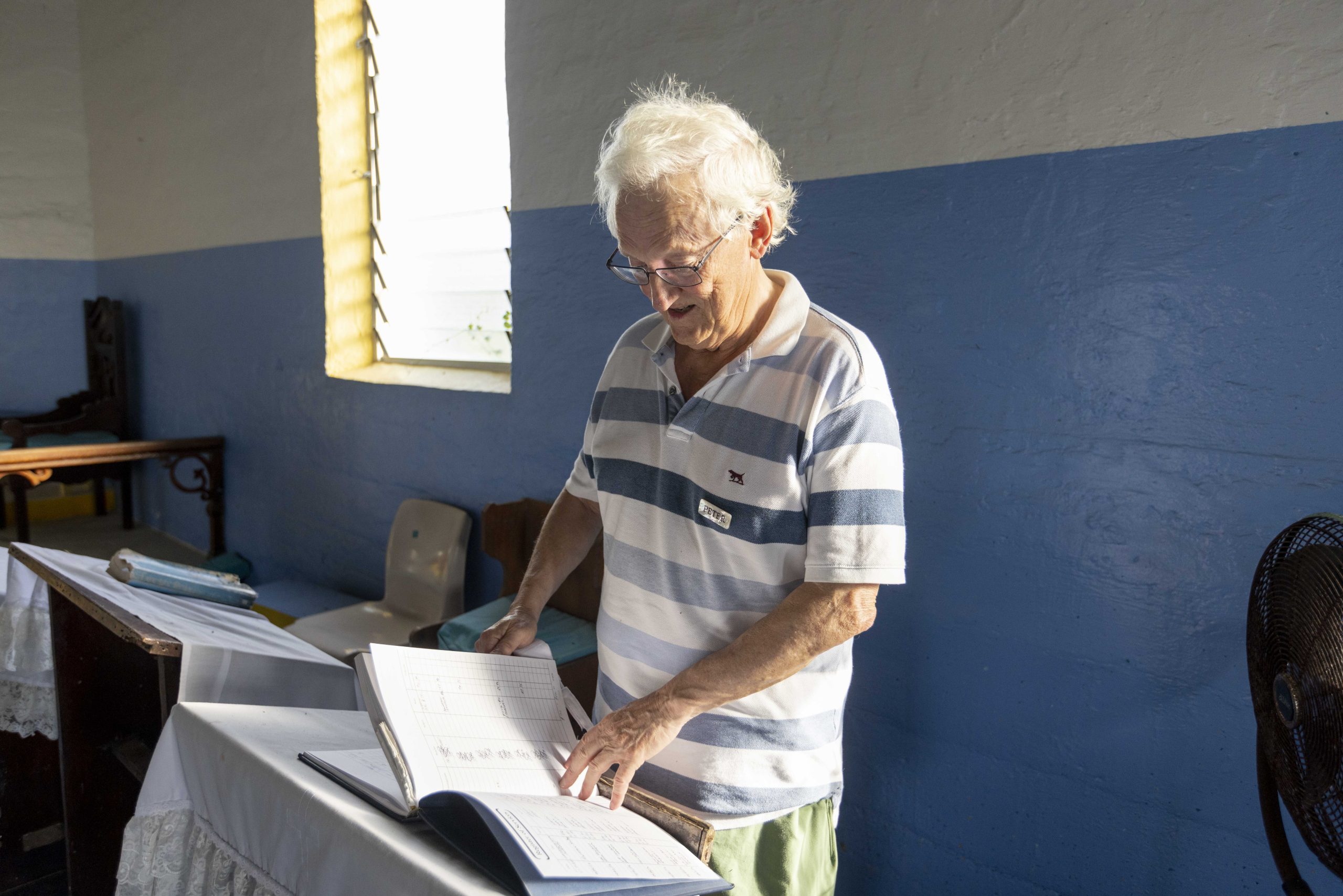 Join TRUE NORTH to discover the true essence of activity-based travel, creating unforgettable memories that will last a lifetime.