TRUE NORTH features on IFISH TV with TACKLEWOLRD this Sunday 10th November! Tune in to channel ONE – Sunday 10th November 5:30pm to view the iFish team and guests aboard TRUE NORTH target Mangrove Jack in Australia's North West, Kimberley coast.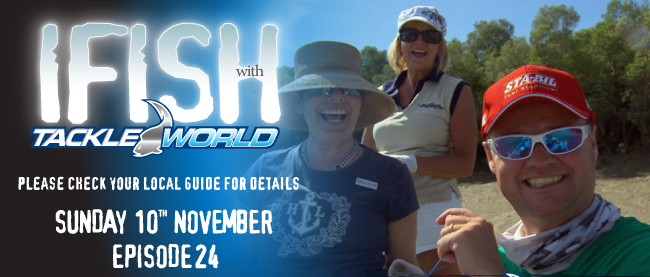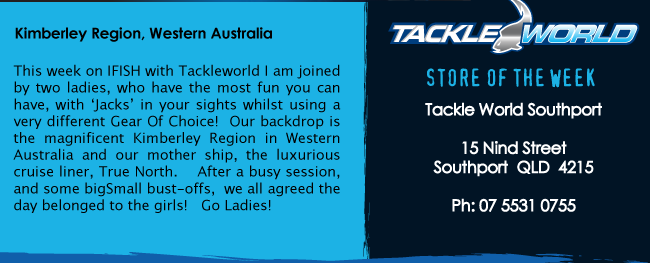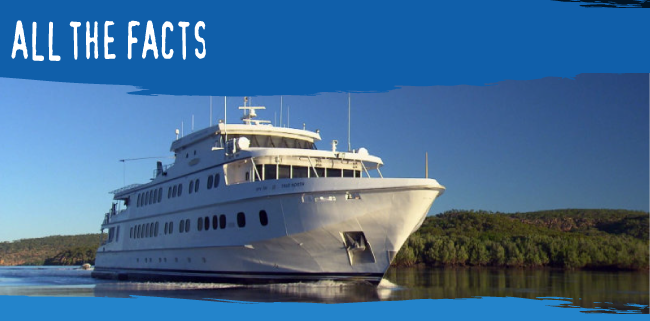 On ONE – Sunday 10th November 5:30pm
Destination – Kimberley Region, Western Australia
Target Species – Mangrove Jack
Tackle Rat – Jarvis Walker Fin-Nor Biscayne Spin Reels
Fishing & Boating Tip – When 4WDriving in coastal areas utilize fresh water to clean the car
ENGEL: Gear of Choice – Red 8 inch handline
Please check local guides for times.
IFISH with TackleWorld would like to thank the following sponsors: