Why is the Kimberley Coast becoming a popular bucket list item?
A lot of Australians and, increasingly more international travelers, are becoming aware that the Kimberley region is one of the last great remaining wilderness areas! And for this reason the destination has become highly aspirational.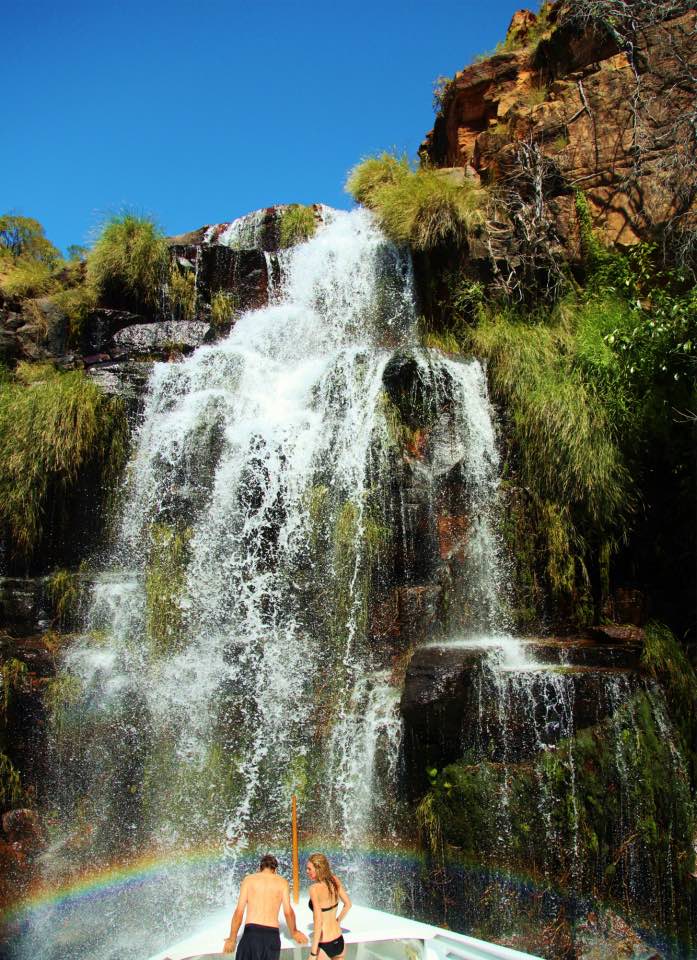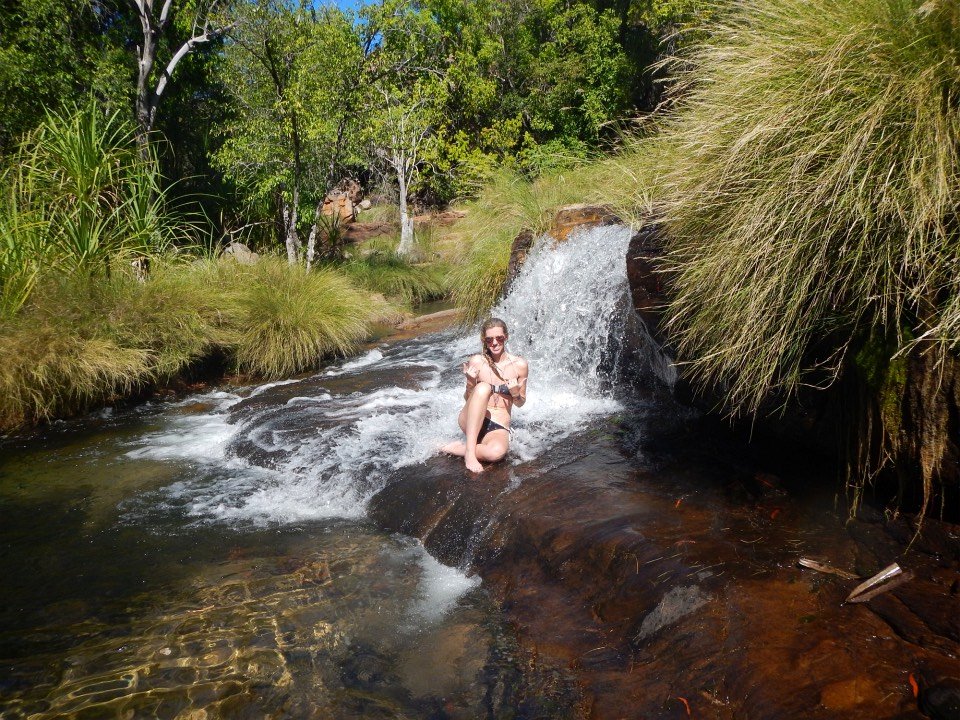 A lot of Australians and increasingly more international guests are only just now starting to become aware of the Kimberley region and, they are finding out that it is one of the last great remaining wilderness areas left on the earth! And for this reason the destination has become highly aspirational.
What is it that people want to see?
The Kimberley Coast features so many must-dos. It has its own bucket list! It might be taking an exhilarating fast-boat ride through the Horizontal Falls, which David Attenborough once described as "one of the greatest wonders of the natural world". For some it's taking a freshwater shower under the majestic King George Falls, others want to see the Aboriginal rock art and there are those who simply yearn to catch a barramundi!
Each visitor to the Kimberley will have framed their dreams differently. Most are seeking an experience very different to the standard cruise offering where places of interest are often sailed-past and where it is sometimes hard to escape feeling part of a crowd. People visit the Kimberley wanting to experience something special – a visit to this wild, untouched and ancient land can be a life changing experience.
Why do you think the TRUE NORTH is the best platform for seeing the Kimberley?
The TRUE NORTH is ideal because it can go where the bigger ships can't and, because the ship features small group experiences – there are only 36 guests on-board. The all-Australian crew of 22 actively enquires about what's important to each guest. That sort of personal attention enables guests to engage in activities at a level that they feel happy with. This might be catching a fish, getting a special photo at that perfect time of the day or learning about indigenous art or flora and fauna from the on-board biologist. The ship's helicopter also provides even greater access to this ancient land!
How is the cruise different?
Guests often disembark from a TRUE NORTH cruise having experienced much more adventure than they had envisaged. This is partly because they felt safe and supported when it came to trying new things. They might have thought that they had no interest in the helicopter flights but once they're on-board and they see the level of care and the way things are done, they find it easy to participate. As a result many guests have memorable experiences far beyond their expectation.
How would you describe the on-board experience?
The atmosphere on-board the ship is informal and friendly. Guests often remark that it feels more like a family. There is a no-shoes policy on-board. The crew rotate through the dining saloon so that everyone gets to dine with the guests during the journey. By the end of the cruise everyone knows everyone's name. The level of interaction is quite unlike most other cruise experiences.
What's the food like?
It is world class, without a doubt. Fresh local produce and extreme attention to detail. No dietary requirements or special request is too difficult for the TRUE NORTH chefs.
Do you need to do several cruises to take in the whole region?
People visiting the Kimberley for first time realise there's a whole series of destinations, activities and options. They might feel that they will need to arrange several repeat visits in order to see everything. However, TRUE NORTH itineraries always include the big attractions and guests generally get to tick most of their 'bucket-list' items in a single cruise. Having said that, it's such a remarkable journey, it's not unusual for guests to come back and do it all again!
What about access to the more remote regions?
The TRUE NORTH was purpose built to cruise shallow coastal areas and rivers. It is able to reach areas that other ships can't so guests savour experiences that only the TRUE NORTH can deliver! That is part of what makes the trip so special.
People talk about the Kimberley getting "under their skin". What do they mean?
There's something magical about the place, soulful. Ultimately that's what people want from their bucket list. They are after life-changing experiences that only places like the Kimberley can offer. They want to feel that level of connection. It is more than just a holiday because guests step ashore on beaches that only a handful of other people have seen. They might be exploring hidden caves with indigenous rock art that few have seen. For others it might be about stalking the elusive barramundi – this land, this coast, provides a connection that is not easy to describe in words, it is much-more easily understood as a feeling.
How remote is it?
There are few places now where you can travel for days and not see another soul. The Kimberley is quite uniquely one of those places. It's that sense of remoteness, adventure, that spiritual connection to an ancient land that reminds you of just how rich nature can be.
I've cruised the Kimberley with TRUE NORTH several times and I find this type of experience to be a complete reset because there are no distractions. There's no mobile phone access and you are more fully present and able to really take in the beauty of the place. It's a remoteness that you rarely experience.