Polkadot Wedding – Lisa Perkovic
If you're planning to honeymoon at home this year – an adventure on the TRUE NORTH will deliver some serious rock star moments in your own backyard.
It's 4pm in the Margaret River wine region, we've spent the afternoon wine tasting and it's time to head home for the night. We're not hopping in the car though, instead we're climbing into a helicopter, and 'home' for the night is a 50 metre luxury yacht called TRUE NORTH. There's no negotiating over who is drinking and who is driving, instead we're both quite merry and the pilot is 100% sober, as we zip over vineyards, supersized houses and pristine coastline, hovering over Eagle Bay before gently setting down aboard the yacht's helipad. It's absolute Rockstar territory for the afternoon, but when you're sailing with TRUE NORTH, it's just another day aboard.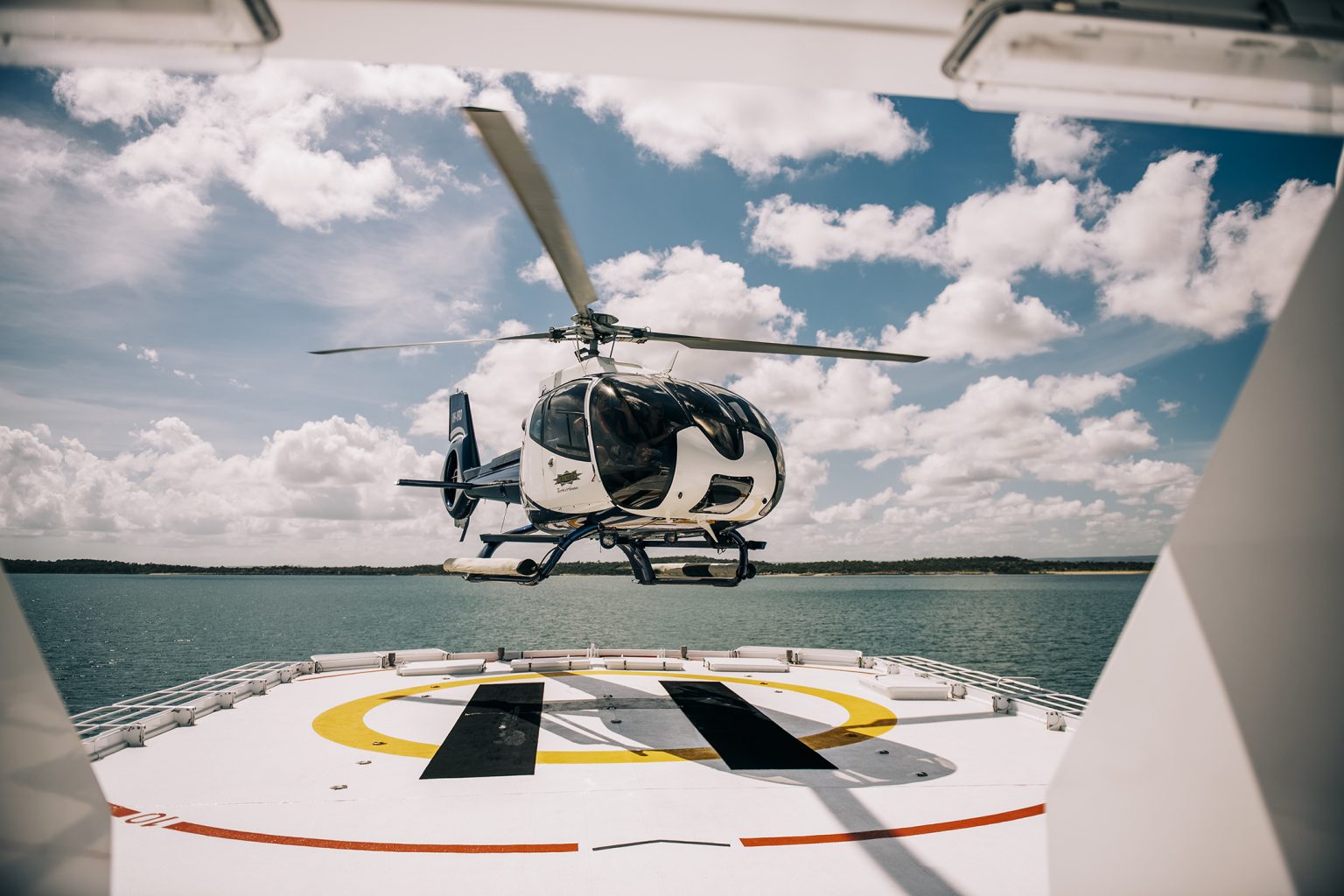 Why? TRUE NORTH has its very own helicopter, hitching a ride atop the helipad for most of the yearly sailings around the Kimberley coast, up to Papua New Guinea and Indonesia, then over to the East Coast for New Year's Eve. Due to border closures, TRUE NORTH is likely to spend this year, like last year, inside Australian waters, which is how we ended up on a special itinerary cruising Western Australia's South West coast from Esperance, alongside the Margaret River region and up to Perth.
Our trip begins with a chartered flight from Perth to Esperance with thirty fellow passengers. That's right, there's only 18 cabins on board, and it's all about getting out on the water, experiencing the great outdoors, and doing it in style. Welcome drinks in the bar lounge, a quick tour of the yacht and our cabin and we're on our way. Over nine nights we'll track along the coastline, heading west before ducking around Cape Leeuwin and up the Margaret River region's coast, popping over to Rottnest Island for a day before docking in Fremantle.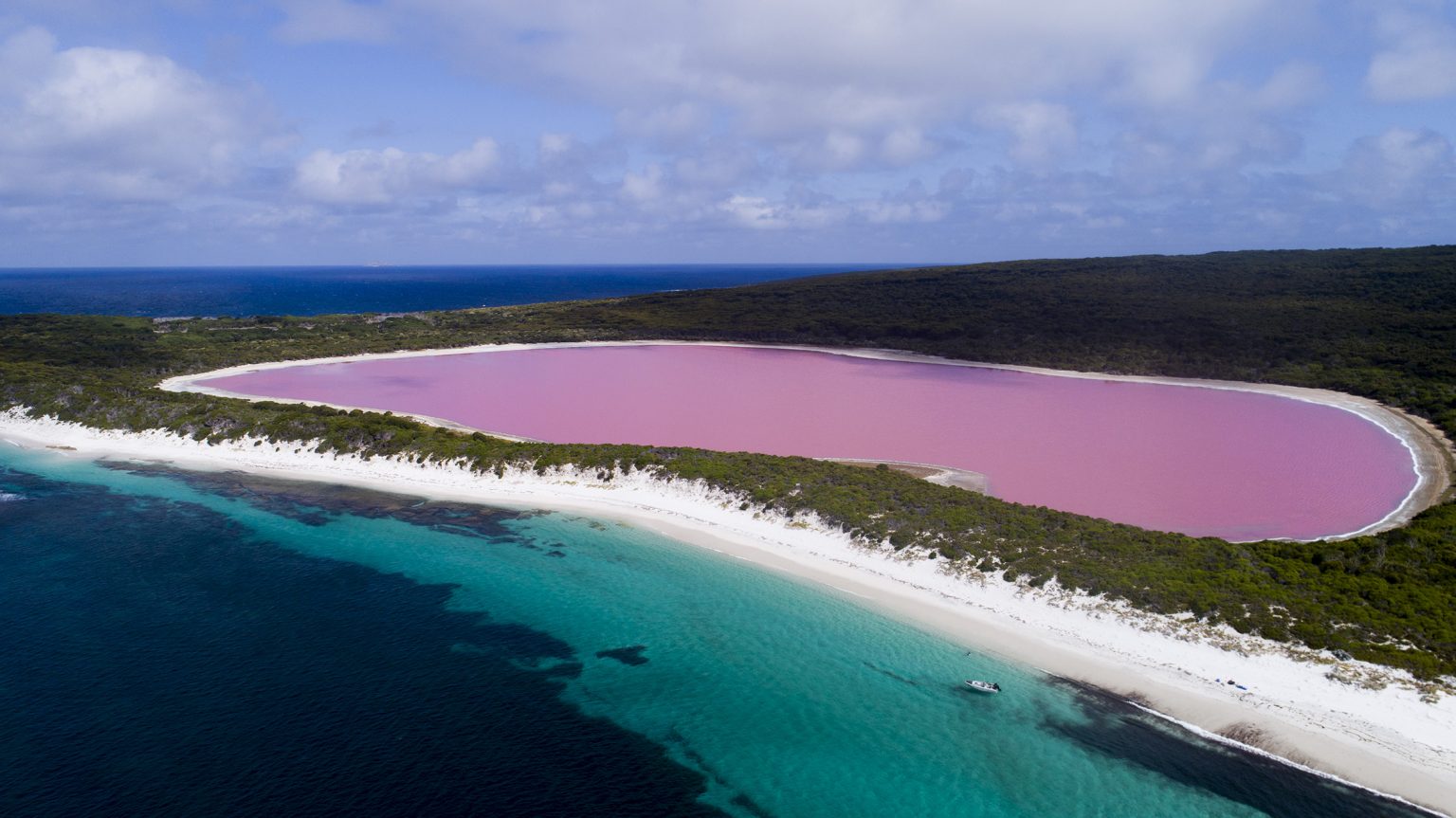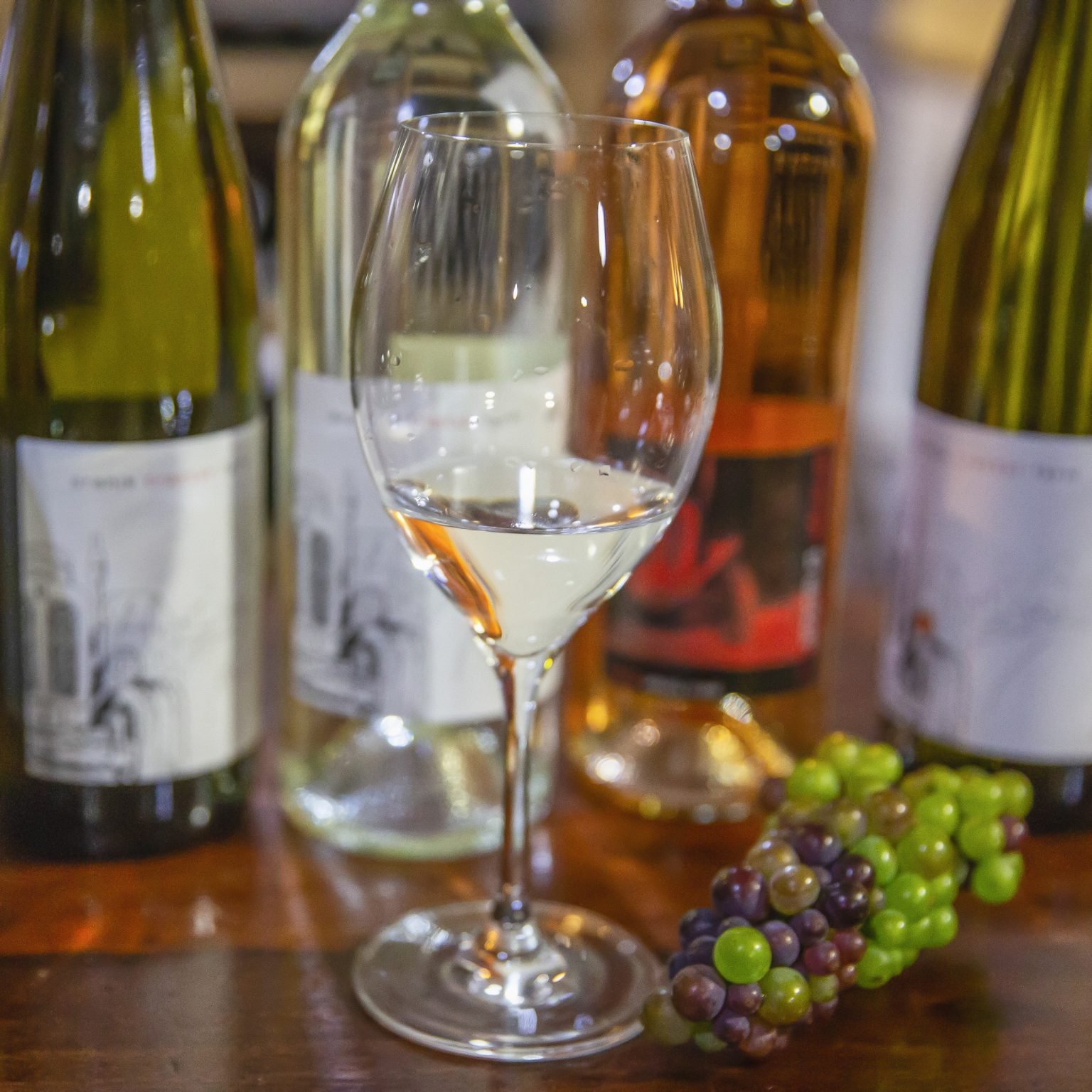 How do they fit it all in? There are six tenders on board, and with such a small passenger count (36maximum) means you can zip off for an early morning fishing expedition while your special someone heads out on a nature walk, or go for a scenic sightsee together along the coast. And then of course, there's the helicopter, which runs daily flights to different local landmarks. We land in the shadow of the lighthouse on blustery but beautiful Breakaway Island off the coast of Albany, while others fly off for a birds eye view of Lake Hillier's pink surface.
There's nothing that's too much trouble for the crew, with the captain customising the itinerary based on the weather forecast down to the hour. He swaps the days we'll visit Rottnest and Rockingham so that the morning of our dolphin swim in Cockburn Sound dawns bright and calm, with the water like a pond, and we get one of the best swims of the season, floating above the dolphins as they frolic below. And when the weather gets unavoidably rough, our Cruise Director Hannah has a handy supply of sea sickness tablets that are handed out at dinner to help stave off the worst of it. I spend a few hours on the bow of the ship as we go straight into the wind and over the waves, with a blanket from down below and a hot chocolate from the bar to keep me warm. It's windy and wild but it's a whole lot of fun.
For couples who like adventure, want to get out and see Australia without roughing it, the TRUE NORTH adventure cruise experience is a seriously luxe way to do it. The adventure vessel is famous for its Kimberley Coast season, when it cruises up and down the coast from March through to October, its shallow draft custom built to allow it to navigate the narrow waterways. There's an endless array of bucket list items to tick off on the two week Kimberley Ultimate – pop your head under the King George Falls as the bow ducks under the waterfall, head out on a sunrise fishing trip to start the day with a hefty catch or take the helicopter up to a deserted cliff for a sunset picnic.
Whether it's watching wildlife up close, seeing our great backyard in all its beauty, fine wine and excellent food or just some epic fishing, the TRUE NORTH cruise experience is for honeymooners looking to do it all.