June 2019
Cruise Critic – Janice Wald Henderson
If you could cruise anywhere with a sky's-the-limit budget, where would you sail and on which ship? Whether such amazing cruises are how you count sheep, or you're actually planning a super-spendy, thrill-of-a-lifetime vacay, these voyages are the most expensive cruises in the world … and each one a cruise fan's dream come true.
Two weeks on the mediterranean in a regent seven seas regent suite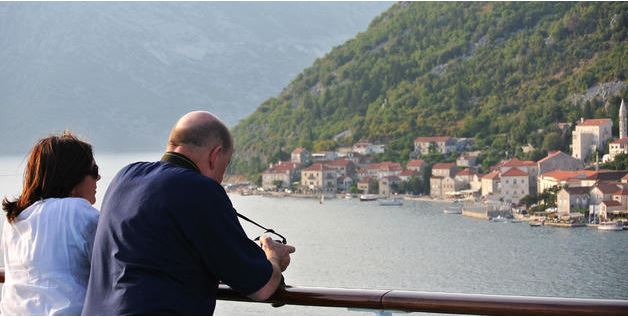 Sail the Mediterranean — anywhere in the Med will do — for two sublime weeks on Regent's Seven Seas Explorer. This 750-passenger all-suite ship exudes extravagance. Eye-popping marble, crystal and other bespoke design elements abound. You could spend much of the cruise simply studying the $7 million, 2,500-piece art collection, including original Picassos and a $500,000 Tibetan prayer wheel. But then you'd miss the wealth of art and culture available in ports of call throughout Europe.
All accommodations embrace luxury, but you deserve the 3,026-square-foot Regent Suite, with a whopping 1,417 square feet more of balcony space. One of a kind, this beyond-fabulous accommodation features two bedrooms (the massive master features a Savoir horse-hair mattress), two private balconies with a custom heated hot tub, two-and-a-half marble- and stone-swathed baths and private solarium.
The Regent Suite also provides two safes — no doubt, for all your jewels — and three walk-in closets — for the trunks of fabulous clothes you bring. Perhaps you can even hire a pianist to perform in your suite; these digs come outfitted with a custom Steinway piano. Wrap yourself in cozy cashmere blankets, refresh with Guerlain or Bottega Veneta toiletries and ring the butler to satisfy your every whim. Sample as many Canyon Ranch spa treatments as you can — they're complimentary and are enjoyed in your suite's private spa retreat.
On sea days, take hands-on classes in the Culinary Arts Kitchen, find Lady Luck in the buzzy casino, get ripped in the fitness center and savor fine cuisine in all eight restaurants. In port, you'll find many worthwhile excursions included in your cruise fare, but on a limitless budget, you can book smaller group and more niche tours for the perfect day in the Med. Or even better, just enjoy your private car and driver for more exclusive sightseeing; such service comes complimentary to Regent Suite passengers.
Holiday cruise to Antarctica in a silver cloud expedition silver suite
What's better than an Antarctica cruise? An Antarctica cruise during the holidays. Imagine ringing in the New Year, sipping Champagne on deck in nearly 24-hour sunlight, surrounded by stunning snow-capped mountains and 1,000 shades-of-blue icescapes. A band rocks out, and you dance and hug newfound friends. Everyone rejoices in this once-in-a-lifetime celebration.
Unlike the typical 10-day Antarctic itinerary, the 15-day holiday voyage fully explores the region, including the wildlife-rich Falkland and historical South Shetland Islands. Mingle with penguins (from gentoo to macaroni), gawk at breeching whales and snap photos of massive seals. Cruise in a Zodiac past towering icebergs or visit researchers at their base stations. Maybe you'll even score bragging rights by taking the polar plunge; after you jump into the freezing water, you can sip Champagne wrapped in a warm towel or in the hot tub, toasting your bravado.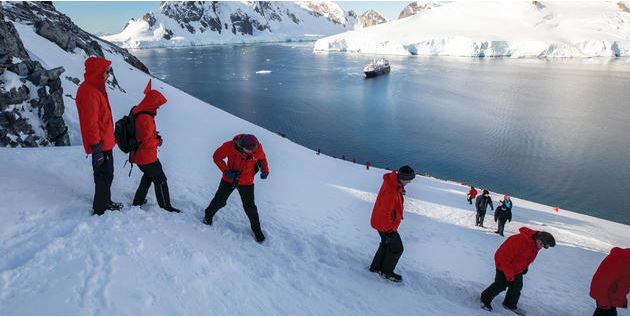 Onboard, swoon over consummate luxury. Silver Cloud Expedition, hosting only 200 passengers in polar regions, offers all-suite accommodations and white-gloved butlers who pamper passengers with candlelit baths and complimentary caviar. A Silver Suite delivers an uber-comfy 541 square feet including a 92-square-foot veranda, dining area, spacious bar setup and two bathrooms. The heated pool, hot tub, fitness center and four outstanding restaurants merely up the posh expedition cruise ante.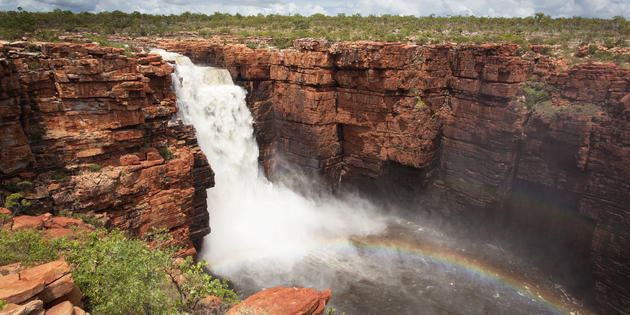 Consider 14 days exploring the remote Kimberley coast onboard yacht-like True North the ultimate Australian adventure Cruise. This northwestern region's iconic attractions astonish; you'll see King George Falls (Western Australia's highest twin waterfalls), giant estuarine crocodiles and the spectacular Bradshaws (ancient rock art predating other examples of Aboriginal culture). Hiking, swimming, fishing and helicopter rides (True North possesses its own air-conditioned six-passenger whirlybird) over waterfalls and for Champagne sunrises on mountaintops will fill your days.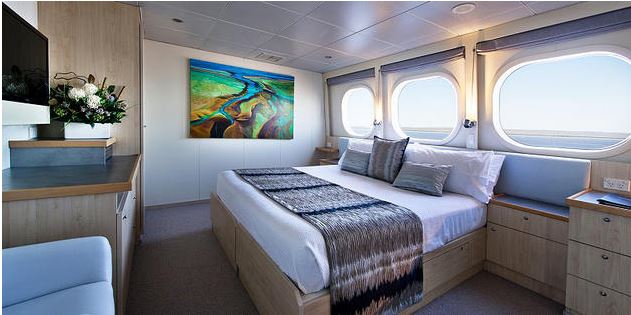 True North is more experience-driven than showy. (Book a top cabin, an Explorer Class stateroom, although it's merely 193 square feet.) The 36-passenger yacht bets its sublime reputation on delivering the best of the best, complete with passionate, charismatic onboard biologists, unparalleled service, exquisite modern Australian cuisine (think brined shoulder of lamb, cooked sous-vide with goose fat and herbs, slow-roasted and chilled, for instance) and Oz's finest wines.
Passengers adore the yacht's design. Whether in the forward observation lounge, alfresco bar, sun deck or dining room, uninterrupted vistas guarantee spectacular views. Camaraderie abounds, from sunset drinks on the beach with fellow passengers to onboard sampling straight-from-the-sea oysters, washed down with Champagne toasts.
World voyage in a queen Mary 2 queens grill grand duplex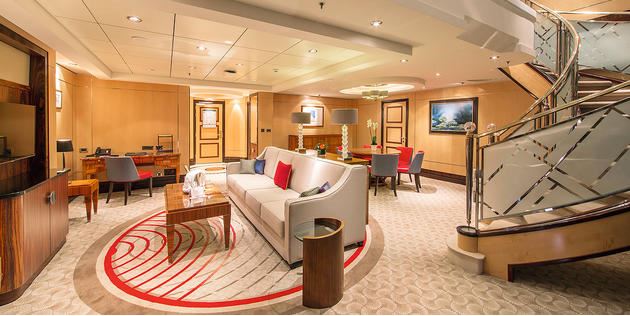 Many cruise lines offer world cruises, but none rival the regal experience offered onboard Cunard's flagship, the 2,691-passenger Queen Mary 2, especially when booked in one of five Queens Grill Grand Duplexes.
If you're spending 100 days or more onboard, why not wallow in luxury? Measuring about 2,249square feet, Grand Duplexes double as "Downton Abbey"-style jaw-droppers. Amenities include a downstairs tricked out with a dining table seating eight, fitness equipment and an office featuring personalized stationery. Climb the spiral staircase to discover a king-sized bedroom with a pillow menu, twin marble baths and two dressing rooms. And did we mention the spacious private veranda? Your superb butler fulfils every need, possibly before you realize you have one.
Yes, you will see the world, including many UNESCO World Heritage sites, and other places most of us just dream about. Sea days are filled with impassioned lectures, planetarium shows and a wide array of entertainment from comedians to classical pianists. There's always the fitness center, beckoning after splendid teas and fine dining in the Queens Grill.
Abercrombie & Kent northwest passage in a le boreal prestige suite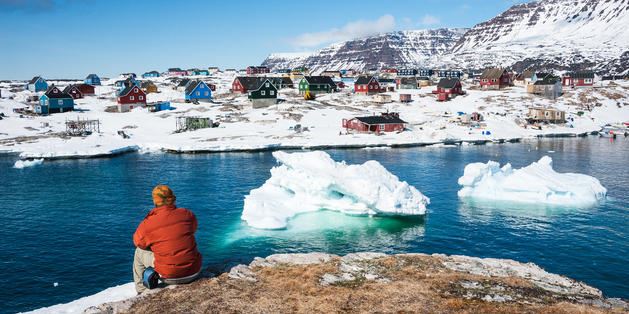 Block off some 24 days for an exhilarating adventure onboard swank Le Boreal, offered by luxury tour operator Abercrombie & Kent. This far-from-typical voyage sails from western Greenland to Nome, Alaska, following in the footsteps of legendary explorers like Roald Amundsen. The many cruise highlights include meeting local Inuit people and spotting grizzlies, polar bears and beluga whales among the rich wildlife. (The birdlife alone is reason enough to book this sail.)
The scenery is insanely impressive; think looming glaciers, jagged icebergs, towering mountains and blue-sky vast vistas that seem impossible to capture with a camera. Few ever sail the Northwest Passage; such cruises are scarcely offered, and you venture to many places only reachable by ship. Cruisers in-the-know consider this voyage a bucket-list topper.
Abercrombie & Kent charters expedition ships from posh French line Ponant. Then it reduces the passenger capacity from 264 to 188 and brings its own distinguished expedition experts onboard, including a photography coach. Book nothing less than a Prestige Suite, a roomy 290 square feet with a 54-square-foot balcony. A&K includes awesome amenities like complimentary Wi-Fi and laundry service; suite passengers also have access to a personal butler.
Baltic cruise in a seabourn ovation wintergarden suite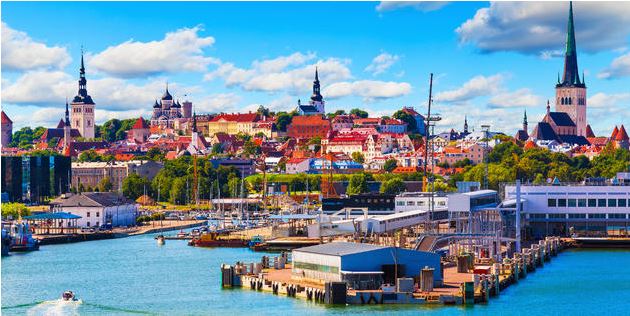 Where do we begin? With an astonishing itinerary that can star Edinburgh's majestic Military Tattoo and an overnight in the one and only St. Petersburg, Russia? A Seabourn Ovation Baltic sail may showcase many other dream ports, like picturesque Tallinn, Estonia and the U.K.'s stunning Shetland Islands, too.
Just 600 passengers revel in the spacious, all-suite ship; it vibes fancy country club, all mahogany wood and exquisite furnishings. Book a coveted Wintergarden Suite, measuring 989 square feet with a lovely 197-square-foot veranda featuring a dining table and double lounger. Invite new friends for dinner; your dining table seats six and the living area is large enough for everyone to sit comfortably. On your own, brew a Nespresso coffee to sip in the glass-enclosed solarium with its gorgeous soaking tub and daybed. With unlimited complimentary Wi-Fi, FaceTime friends and family at home and give them an envy-evoking suite tour.
While suite stewardesses happily strew rose petals on passengers' beds, you can savor complimentary caviar from superstar chef Thomas Keller's company, or dine in his eponymous grill restaurant, which garners rave reviews. Extra allures? How about the holistic seminars created by wellness guru Dr. Andrew Weil and musical journeys imagined by award-winning lyricist Tim Rice?
Secrets of the cyclades in a crystal esprit owner's suite
The gush-worthy 62-passenger Crystal Esprit comes the closest most of us ever get to boarding a billionaire's private yacht. Snag the Owner's Suite — if playing the yacht game, you might as well play owner. It's double the size of other Esprit suites, and you'll go gaga for features like the dual-vanity master bath with an Instagram-worthy soaking tub. Expect to be waited on by a butler; passengers in all suites receive such excellent service.
The entire yacht is a stunner, from the sun deck with its chic, comfy loungers and splash pool to the Cove Bar, where passengers gather pre-dinner for drinks, canapes and conversation. You might even find the chef here one night, mounding caviar on blinis while servers pour Champagne. Pack designer duds for this eight-day Greek isle voyage; casual chic rules. You'll find so much to do anchored off the turquoise waters of Mykonos and other ravishing Greek islands — water ski, paddle-board, kayak, Jet Ski, snorkel and even dive deep into the sea via the yacht's private submersible. Other than the submersible, this ship's toys are free to enjoy and the friendly, high-energy crew encourages participation.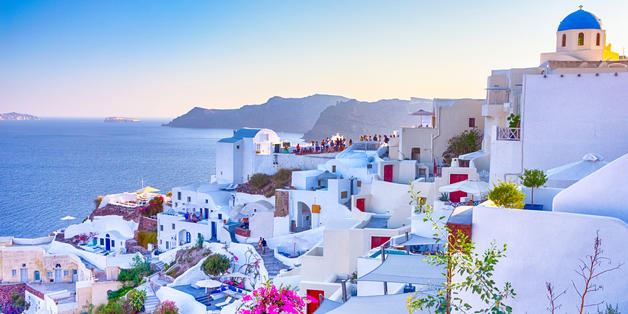 Play hard so you work up an appetite for dining, as it exceeds expectations. With such few passengers and a seriously talented chef, the kitchen creates dishes worthy of Michelin-star restaurants; the wow factor is through the roof. Onshore, go horseback riding in Paros, taste wine in Santorini and explore Crete by Jeep. Most shore excursions are complimentary, and the many active passengers take full advantage of the opportunities. Tell other cruisers you meet which ship you're sailing and watch them turn green with envy.
Southern Caribbean in Norwegian cruise line's deluxe owner's suite in the haven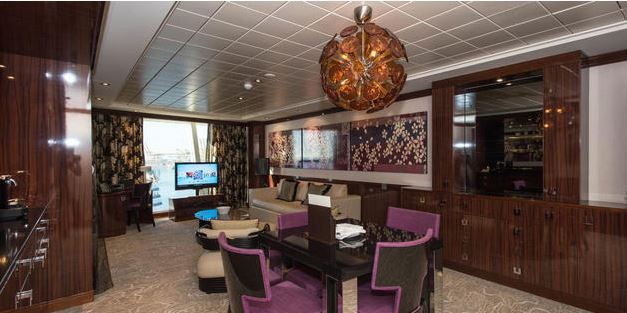 Perhaps your idea of a dream-come-true cruise involves a big, bustling ship teeming with nonstop activities, like Norwegian Epic. And with money as no object, book yourself into The Haven (Norwegian Cruise Line's exclusive area for suite residents) and its 852-square-foot Deluxe Owner's Suite — the best of the best onboard.
This suite features a fabulous king bedroom facing floor-to-ceiling windows for a killer ocean views, separate living room and dining areas, and a big bathroom including a whirlpool tub. The private balcony runs 121 square feet and sports two comfy lounge chairs. This sweet Haven suite provides drool-worthy amenities: concierge service, 24-hour butlers and access to The Haven's private restaurant, lounge and courtyard replete with a sun deck, pool and hot tubs.
With 4,100 passengers to entertain, Norwegian Epic delivers bigtime on entertainment. Broadway shows, a multi-slide water park, bowling alley, comedy club and spa will ensure you're never bored should you dare to leave your swanky suite. Save time to savor sensational ports on a round trip San Juan sail, including visits to idyllic islands like St. Kitts, Aruba and Barbados.