The best up-and coming travel destinations of 2020
1. Perth, Western Australia
Once cloaked by a mining boom, the world's most isolated capital steps out of the shadow—and sparkles like an Argyle diamond.
"There's no way around it: Flying to Perth takes a while. After first crossing the Pacific to Sydney or Melbourne, you then need another 5 hours to get across the continent to Western Australia's capital. But trust me on this: There is some hard-earned glory to be found in and around Perth. A collection of stunning and restful hotels helps you recover from jetlag, like QT Perth, The Adnate Art Series Hotel, and COMO The Treasury. You've got some of the world's best beaches in every direction, as well as top-tier wine regions in your backyard: Swan Valley, or the storied Margaret River region (a three-hour drive away). Spend a day hiking Rottnest Island—where whale watching and smiling quokka selfies are abundant—and balance your visit with a long afternoon in Fremantle (call it 'Freo'). You'll need no convincing that Perth has arrived. If you want to use it as an anchor city for travels around the massive Western Australia, you can do that as well; it's a playground for outdoor enthusiasts, and covers one third of the country." — Adam Hurly
2. Perugia, Italy
Perugia offers all the charm but far fewer crowds than neighboring Tuscan and Umbrian hot spots.
Piazza culture? Si. Gorgeous medieval streets and alleys? Si. Insane food? Oh man, si. While I made a point of eating my way through Perugia—there is an overabundance of excellent restaurants—my last dinner during my 10-day stay was my favorite: a cozy restaurant called Ristorante Dal Mi' Cocco, in the university district, where the thoroughly quaffable house wine was 5 EUR, and the set menu was whatever the kitchen was making that day. Perugia also makes a great base from which to explore Umbria. Lastly, if pasta won't sway you, maybe the Eurochocolate Festival each October will. — Krystin Arneson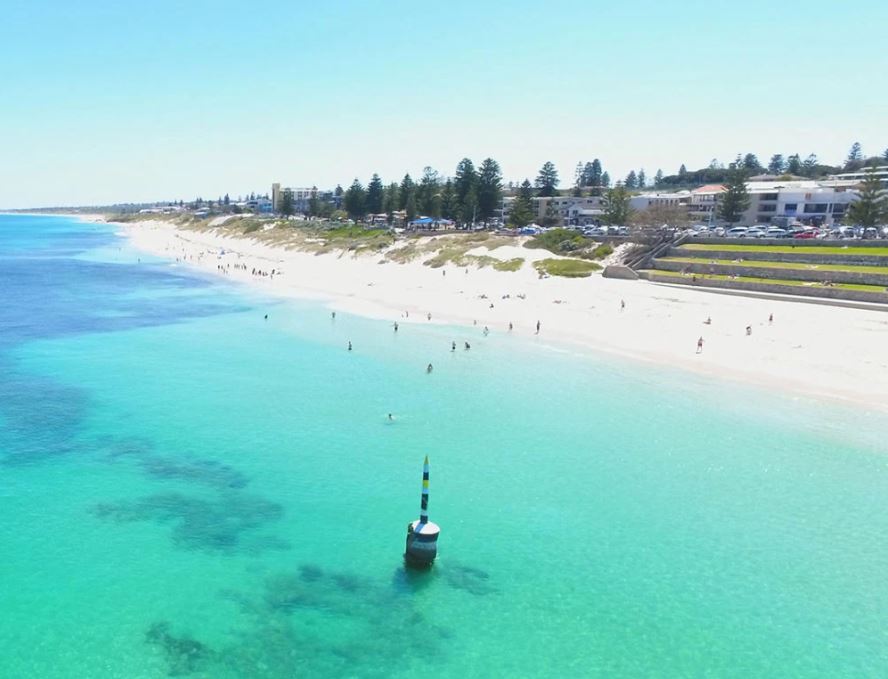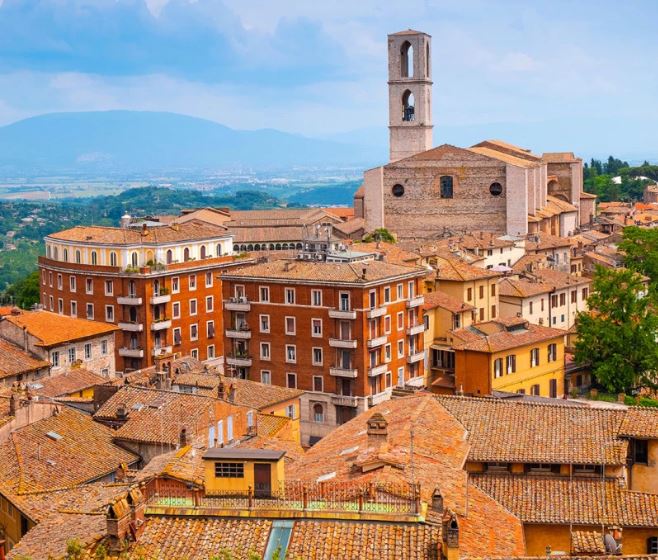 3. Greenville, SC
A bevy of young upstarts makes this one of America's most livable and visitable cities.
Charleston, Asheville, Nashville, and Atlanta have all enjoyed time in the spotlight in recent years with the arrival of cool new hotels and restaurants, shops owned by local artisans, and access to nature. Greenville, South Carolina, is poised to become the South's next 'it' city thanks to a number of new additions that are slated to arrive in 2020: the new $40 million, 60-acre Unity Park; two new mixed-use spaces, Poe West and Holland Park; and four new craft breweries that are scheduled to join the city's existing 10 breweries in 2020 (the city was recently named the seventh-best city in the country for craft beer). Four old textile mills in the city are currently being renovated and will become mixed-use developments with retail, parks, public art, and more. — Lindsay Lambert Day
4. Hong Kong
Amidst political turmoil, the harbor and city lights of Hong Kong shine bright.
"It's not the right time to scream 'Visit Hong Kong!' given the political turmoil the region is experiencing. That said, Hong Kong is every bit as safe and bustling as usual; you've just got to stay tuned in on the news before and when you go. When things like this happen—or when natural disasters strike—it's our responsibility as tourists to assess whether or not we can responsibly visit these places. Will our presence hinder the more important efforts of local citizens? And, is tourism a big industry in that destination, in that it's beneficial and structurally designed for the region to receive visitors? For Hong Kong, the doors to guests are wide open. So please keep it on your list: Hong Kong is a food-lover's and sartorialist's heaven, a gold standard in hospitality, and a stunner in both bright lights and breathtaking views. It's also a gateway to much of east Asia, plus a convenient and well-networked stopover from southeast Asia." — Adam Hurly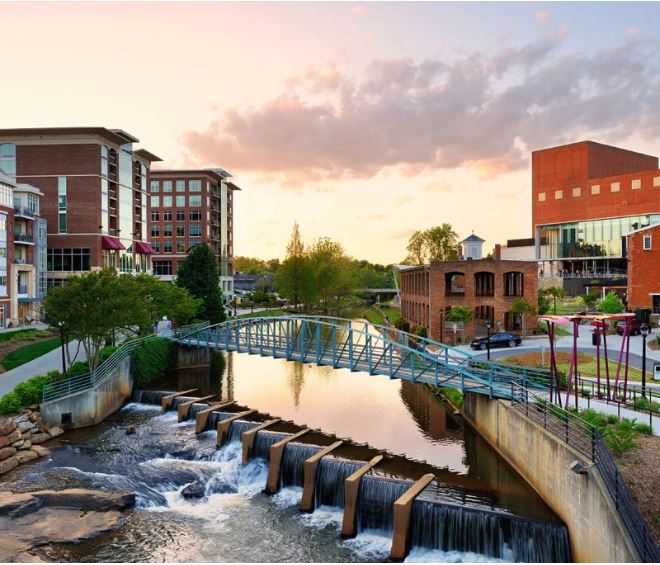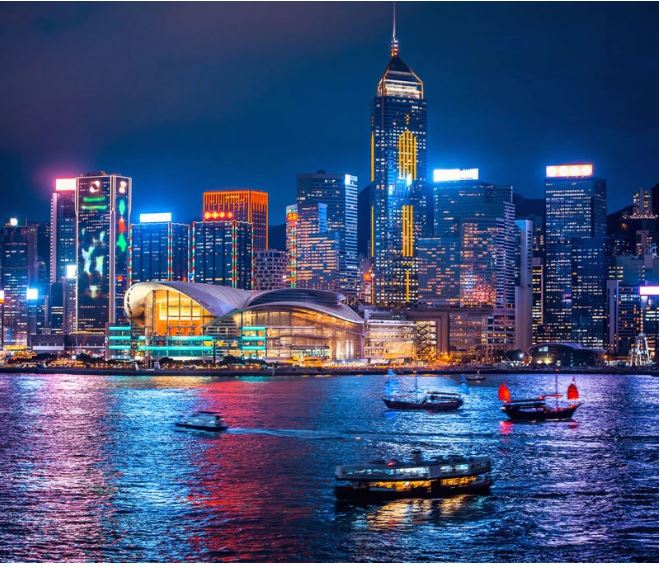 5. Prague, Czechia
Stay a while; there's far more to see than the pedestrian-slogged city centre.
"I lived in Prague in the mid/late '90s for three years and I've returned (mostly on assignment) nearly every year since, so I've been able to monitor how this Mitteleuropa metropolis has evolved. I was just back in October and I was delighted to see a small handful of really great restaurants serving very well-executed Central European fare. Best of all, they're all scattered outside of the tourist-crammed historical centre, so it's mostly locals and ex-pats frequenting these places. A few favourites are U Mateje and Vyčep.." — David Farley
6. Chile and Argentina, South America
In December 2020, a total solar eclipse will cloak some of the countries' most spectacular landscapes in complete darkness.
"It might only last for a few fleeting moments, but when a total solar eclipse blankets parts of Chile and Argentina in complete darkness on December 14, it's sure to be a stunning and dramatic event. For the best viewing, make your base in Villarrica or Pucón, in Chile's volcanic Lake District, which is located roughly 500 miles south of Santiago. It offers plenty of options for biking, hiking, and rafting. Some tour companies are offering eclipse-specific itineraries, like Intrepid's eight-day Argentina trip led by the astronomer Dr. John Mason." — Lindsay Lambert Day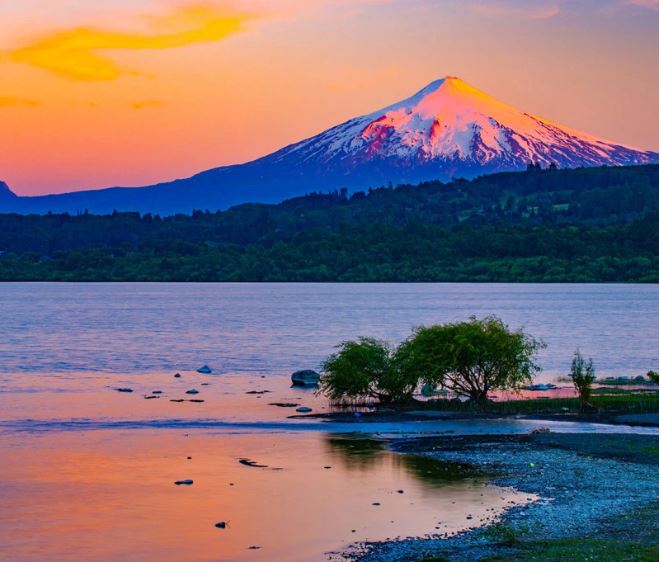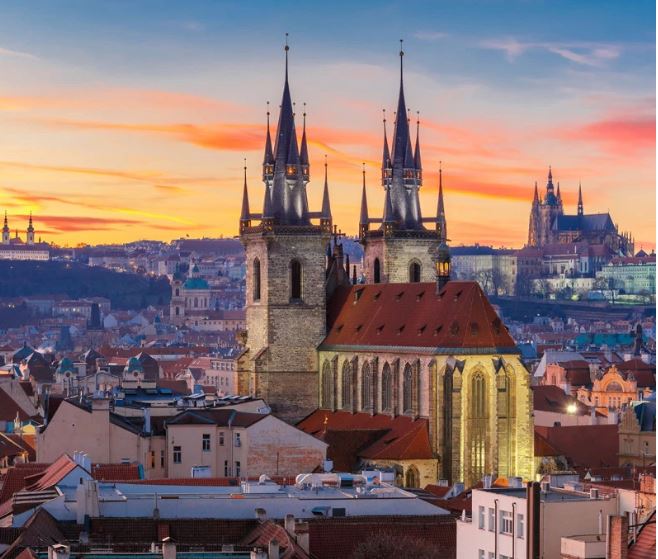 7. Kiev, Ukraine
Tradition fuels Kiev's status as a culinary, artistic, and commercial capital.
"I realize Americans are focused on Ukraine and Kiev for other reasons at the moment, but I went to Kjev—as Ukrainians prefer it to be written—for the first time in September, and I was floored by the cultural scene. Since the Russian occupation of Crimea and other parts of eastern Ukraine, chefs, artists, fashion designers and other creatives started using their country's culture and history as inspiration. So restaurants like 100 Years Ago in the Future, boutiques like Vsi Svoi, and galleries such as Izolyatsia, among many others, are all doing exciting Ukrainian-focused things." — David Farley
8. Champagne, France
"When I went to Champagne this past June, it was lush and quiet, even in a heat wave during peak tourist season. Stay out of Reims and head to the triangle of villages that border acres upon acres of vines belonging to the big houses, as well as smaller producers and even families who make their own Champagne, because that's just what you do here. I would go back to the Royal Champagne Hotel & Spa, a quiet gem that has sweeping views of the valley from its infinity pool, and features small producers on their incredible wine list. Speaking of bubbles: Maybe it's the air, or the fact that you're drinking it yards from where it was produced, but people can (and do) drink the stuff like water here, and are none the worse. Best of all—and contrary to my secret fear—there's zero pretentiousness here: People just love Champagne, and they love those who appreciate it, too. Pair it with a trip to Paris for a ridiculously romantic getaway—but go before everyone else finds out how easy it is to do exactly that." — Krystin Arneson