True North has announced a new look and new departures for 2021
The adventure-yacht TRUE NORTH has a new look.
Whilst everyone at True North is very much aware that travel in Australia remains restricted – the company is also looking forward to brighter days and what better way to celebrate new beginnings than with a fresh new look. A new logo and new crew uniforms were introduced earlier in the year and, the company has recently published a brand-new website. And in the coming weeks, True North will also begin distributing a new brochure.
As well as providing a more contemporary look – the new branding also more clearly presents the TRUE NORTH's ability to go where others cannot, the company's hands-on knowledge and, their genuine passion for everything they do.
The new website is the centrepiece of the rebranding exercise. The site is designed to provide visitors with a much-more immersive experience whilst at the same time showcasing that life onboard the TRUE NORTH provides much greater opportunity for guests to choose their own adventure.
And coinciding with the launch of the new look is the release of an amended sailing schedule for late 2021.
True North have added two late-November departures to the 'bucket-list' Rowley Shoals, opportunity for private functions in early December and, two departures featuring Christmas and New Year at Perth's favourite island playground – Rottnest Island.
Lying off the coast of Broome, the Rowley Shoals feature exaggerated coral, mind-blowing fish life and stunning underwater clarity; but perhaps more important than anything else – their remoteness ensures that only a fortunate few are lucky enough to give testimony to their brilliance.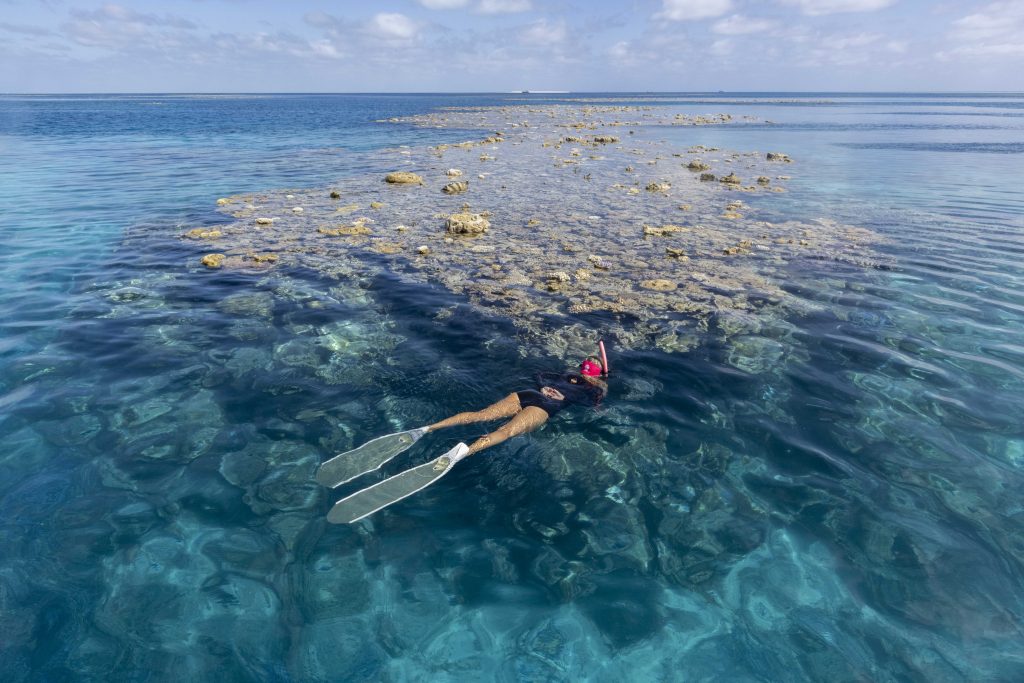 In early December the TRUE NORTH will relocate to Perth in time for the festive season – offering corporate and private functions.
And then it's all-aboard to experience 'Rotto' at it's very best! With 6 adventure-boats and the ship's helicopter at their disposal – guests will be able to do all the things that Rotto is famous for including snorkelling, diving, fishing, catching rock-lobster, scenic flights and non-stop partying!
For more information see the True North's amended sailing schedule.
FAST FACTS
True North Adventure Cruises has won a plethora of awards for excellence including state and national tourism awards, export awards and numerous consumer awards.
Australia's premier adventure-yacht, the TRUE NORTH is purpose-built to sail deep into the heart of the wilderness, visiting areas that larger ships cannot access. Guests are privy to immersive excursions courtesy of the ship's biologist and a team of naturalists, an onboard helicopter and six dedicated adventure boats.
Exceptional food and wine are also at the heart of a TRUE NORTH experience. Modern Australian cuisine is supplemented with locally sourced ingredients and complemented by an outstanding selection of Western Australian wines. Cabins are spacious and modern; there is a panoramic lower deck dining room, an alfresco bar, an observation lounge, sundeck and a dedicated sports deck.
Daily activities include scenic walks, fishing, snorkelling, diving, picnics, cultural events, and spectacular helicopter flights.
Destinations include the Kimberley –  a panorama of rugged mountains, spectacular gorges and majestic waterfalls; the still-wild coast of Western Australia featuring the intriguing Abrolhos Islands, world-famous Ningaloo Reef, fishing paradise at the Montebello Islands and, the pristine Rowley Shoals; the breathtaking islands of the Raja Ampat; the whale sharks of Cenderawasih Bay; the mighty Sepik River and the un-spoilt islands of Papua New Guinea; Mysterious Melanesia, a sojourn through the Solomon Islands, beautiful Sydney Harbour, a seafood safari around South Australia's delightful Eyre Peninsular and, adventure in Western Australia's South West!