From our mammoth natural wonders and iconic oversized attractions, Australia sure knows how to go big. But nobody does it bigger than Western Australia. In fact, WA is so big that if it was a separate country it would be the 10th largest in the world.
From secluded, pristine white-sand beaches and ancient Aboriginal sites, to Perth's happening food and culture scene, the rugged beauty of the Kimberley and breathtaking encounters with wildlife, Western Australia has it all. And even better, it's more affordable than ever.
"Western Australia has always been on the tourist map, but its popularity has really taken off recently," says Flight Centre's Haydn Long. "Aussie travellers have become very accustomed to long-haul flights, so travelling from the east coast to the west is now perceived to be a fairly short trip. Perth is a beautiful city and locations like Broome and Margaret River are also increasingly accessible as more direct flights launch."
Want to kick off your shoes and see a new side of Australia? Here's why WA is the place to be in 2020.
FLIGHTS OF FANCY
Once upon a time flights to WA would make a sizeable dent in holiday budgets, but no longer. Wine lovers in Victoria can rejoice from March because Jetstar is launching flights between Melbourne and Busselton (hello, Margaret River) three times a week. From May, Alliance Airlines (sold via Virgin) will fly direct between Melbourne and Kununurra, opening up access to the stunning East Kimberley. And once you're in Perth, Qantas is offering special weekend fares from April to October to Exmouth, the gateway to nearby Ningaloo Marine Park and its majestic whale sharks.
International travellers don't miss out either, as All Nippon Airways (ANA) now flies direct between Tokyo and Perth, China Eastern Airlines is trialling seasonal flights to Shanghai and, from March, Philippine Airlines will fly between Manila and Perth four times a week.
REST YOUR HEAD
Perth is abuzz with new hotels such as QT, Novotel and the Adnate Art Series and, by 2022, another seven new hotels will open, including DoubleTree by Hilton Perth Waterfront and the Dorsett Hotel.
Perhaps one of the mostly hotly anticipated openings of 2019 was the Ritz-Carlton, where you can draw back your curtains to reveal sweeping views of the city's glimmering Swan River.
Regionally, Hilton Garden Inn will open in Albany, and the Avon Valley will welcome the complete revitalisation of the boutique Farmers Home Hotel.
GET CULTURED
If you've ever fancied being a rock star for a day, head to Perth's Canning Highway on March 1, where it will be transformed into the world's longest stage as the official closing event of the Perth Festival. There'll be a family-friendly picnic along the highway featuring AC/DC classics, Finnish folk songs and symphonic sounds.
But if you're after something a little more sedate, Perth's Western Australian museum will open in late 2020, with a strong focus on telling Aboriginal and multicultural stories.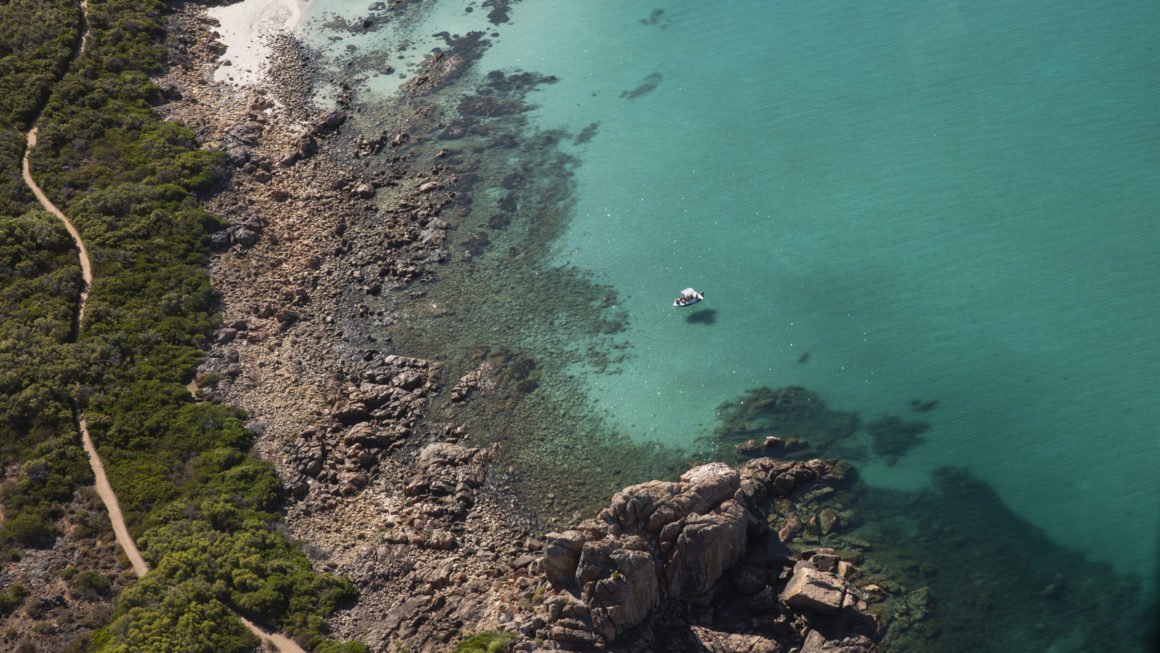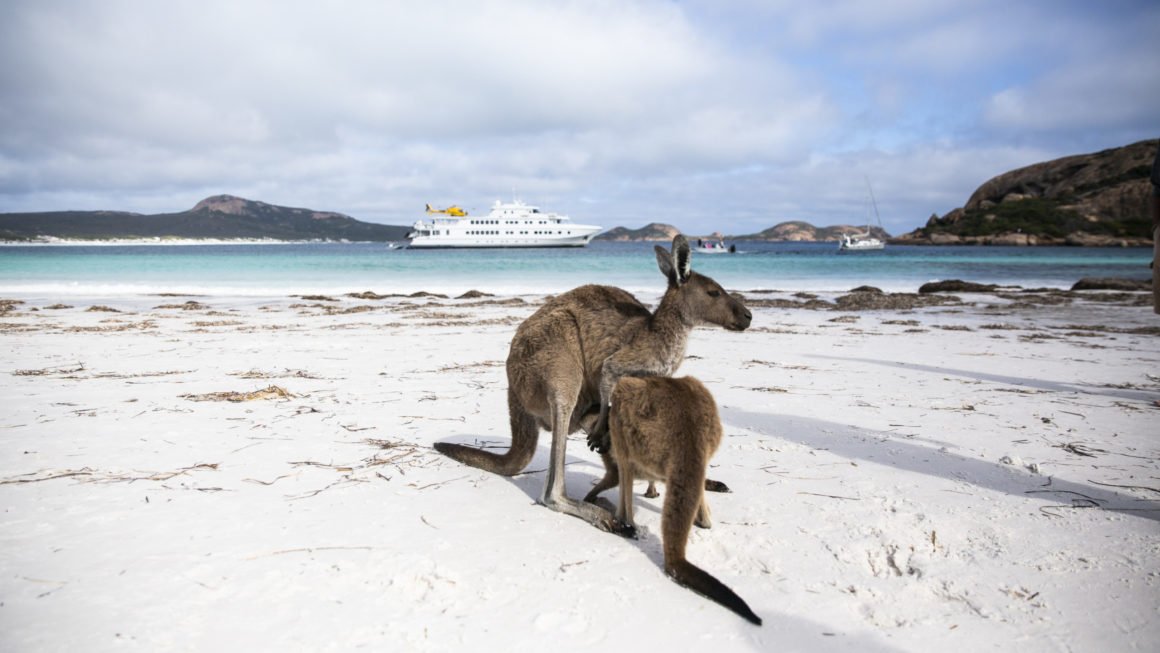 ROTTNEST REVIVAL
The car-free paradise of Rottnest Island is a short ferry ride from Perth and Fremantle. "Rotto", as it's known, is well and truly on the international map due to the island's gorgeous furry inhabitants – quokkas. While #quokkaselfie may be trending on Instagram, there are plenty of other reasons to visit. There are 63 secluded white-sand beaches, you can catch and cook a crayfish on-board Rottnest Cruises, glide over turquoise waters in a glass-bottomed kayak with Inspiration Outdoors or stay at the eco-friendly Discovery Rottnest Island, just metres from The Basin, one of the island's most popular swimming spots.
For a tour instead, take a cruise along Swan River to Fremantle before you head to Rotto for a full-day adventure with AAT Kings.
WELCOME TO COUNTRY
Western Australia has some of the country's most immersive Aboriginal experiences, with more than 120 indigenous tourism operators sharing stories of their traditional land. The northwest is home to the country's first "camping with custodians" project, where you stay at campsites run by Aboriginal people on Aboriginal land. In Perth, Go Cultural Tours has introduced a new Kings Park Tour where travellers can visit the Mount Eliza escarpment and discover its spiritual significance to Aboriginal people.
THE MAIN EVENTS
Get inked at Squid Fest in Busselton, a new festival in October that celebrates all things squid with fishing contests and clinics, cooking demos and live entertainment. As the days get cooler, those in the know head to Manjimup for Truffle Kerfuffle, a weekend-long celebration in June. But food-based fun is just the start – February is time for the two-day NRL Nines tournament; Cottesloe Beach becomes a spectacular sculpture park in March; Kununurra hosts the 10-day Argyle Diamonds Ord Valley Muster in May; and there's the cricket T20 World Cup in October.
MAGICAL MARGARET RIVER
So, you've been told to go to Margaret River, but how to prioritise what to do? You could come for the annual Gourmet Escape to feast on incredible dishes prepared by culinary greats, or visit one of the 220 wineries along with farm shops, breweries, markets and providores.
Better still, take a luxurious three-day tour with Ultimate Winery Experiences Australia where you'll experience the best of the region – meet local winemakers (and even blend your own Margaret River red), taking a private cave tour with a Wadandi custodian and walk a spectacular section of the Cape to Cape track from Redgate Beach to Boranup Forest.
TRANSIT TIME
Airports are becoming destinations in and of themselves, and Perth is no exception. Qantas's swanky Perth International Transit Lounge features an outdoor patio area and barbecue, so you can enjoy an (up-market) snag before jetting off on its 17-hour, non-stop flight to London, introduced in 2018. Perth Airport has also set aside 15ha of land to develop the Biome Project – five large hi-tech domes that will showcase WA's unique climates, flora, fauna and indigenous cultures.
January 28, 2020
Lindy Alexander – escape.com.au