Broome to Darwin, or not?
So, you're interested in a Kimberley cruise.
And why wouldn't you be? The Kimberley Coast is one of the world's last remaining wilderness. A largely uninhabited coastline fringed with 2500 islands and several navigable rivers that feature towering gorges and equally impressive waterfalls.
The Kimberley coast is made for adventure cruising, and it's little wonder that the destination is trending around the world as a bucket-list event for experience seekers.
True North pioneered adventure cruises on the Kimberley Coast way back in 1987. From humble beginnings, the fledgling company developed into one of Australia's most lauded tourism providers. And many have followed.
Oscar Wilde once declared that imitation is the greatest form of flattery and if his musings hold any credence, then everyone at True North must be feeling pretty chuffed. Since those pioneering days, there has been no shortage of pretenders. Some have come and gone and not all have been carbon copies – there are those who have tried to do things differently. For example, some Kimberley expedition cruises embark or disembark in Darwin.
Now, Darwin is a great place to visit – but it's not in the Kimberley, and there is a rather significant body of water in-between called the Joseph Bonaparte Gulf. It's not always a well-behaved body of water and it takes the best part of a day to travel from one side of the Joseph Bonaparte to the other. And, even in the best conditions – there ain't much to see! So unless you are carrying more passengers than can be accommodated at Kununurra airport, there is no real benefit and even some downside to working out of Darwin.
Why is Broome Best?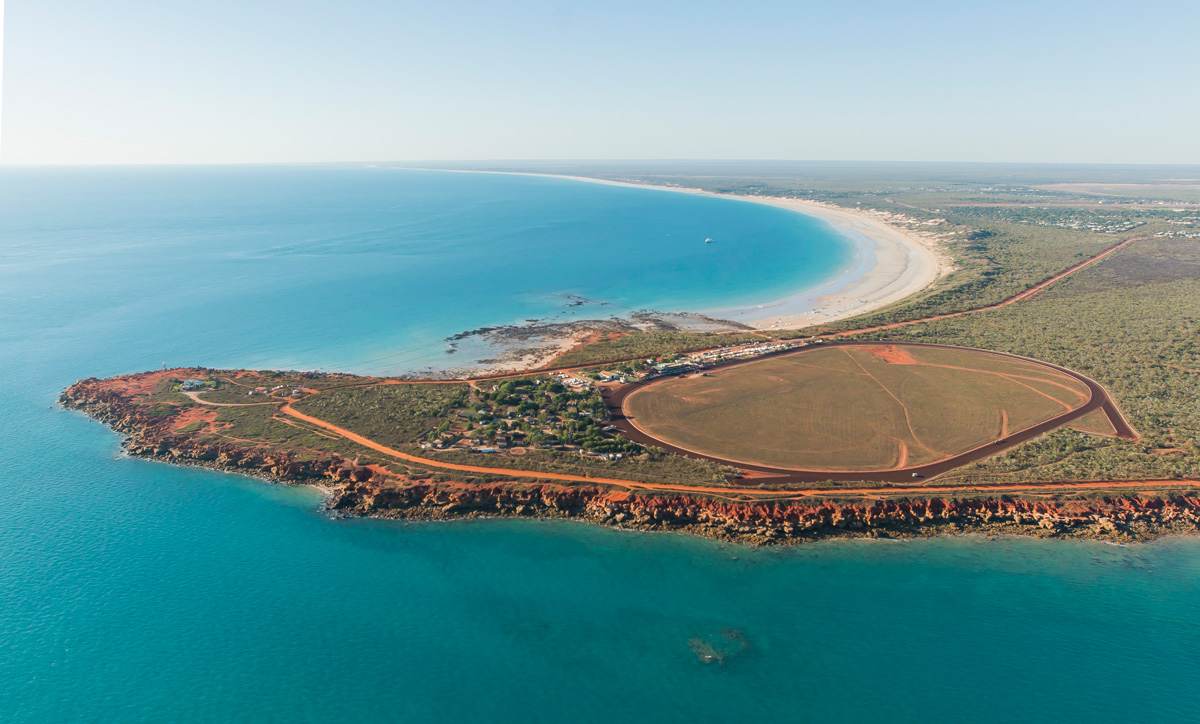 Even after more than 30 years of successful operation – True North is still based in Broome.
And not just because we want to avoid the Joseph Bonaparte Gulf.
First and foremost – the Kimberley has stayed in our backyard.
No one knows the Kimberley Coast like we do. It's in our DNA – we don't just visit each year, we live here.
And for more than 30 years we have been adding to our repertoire. Even as you read this blog – our crew will be adding something new to the TRUE NORTH's agenda, and when you have been adding to your agenda for more than 30 years, you end up a long way in front when it comes to making sure that your guests get to truly experience the Kimberley coast!
Being home-ported in Broome also provides True North with another very distinct advantage. From the moment our guests embark there is virtually no downtime. Of course, on the first night there is time to meet your fellow travellers and settle into your cabin. But when you wake the next morn, the action starts – and it doesn't stop until it's time to disembark in Wyndham which, by the way, is still in the Kimberley.
It's pretty common for guests on the TRUE NORTH to remark something along the lines of, "After such a great first day, I didn't think you would be able to keep upping the ante until the end – but you did."
To be honest – there is the secret of our success right there.
We have been doing this for so long – we know how to make each day better than the day before, and we do keep "upping the ante" right up until it's time to disembark. And again, because we know the Kimberley Coast so well, it doesn't matter which direction you are travelling in – Broome to Wyndham or Wyndham to Broome – we'll make sure each day is better than the day before!
What can you see?
Because we start and finish in the Kimberley – every day is an activity day. There are no extended periods of time spent at sea which simply means there is more time to experience the destination.
And that's another not-so secret of success – we always pack-in as much action as we possibly can but to be fair, we do have some pretty good putty to work with.
Buccaneer Archipelago and Horizontal Falls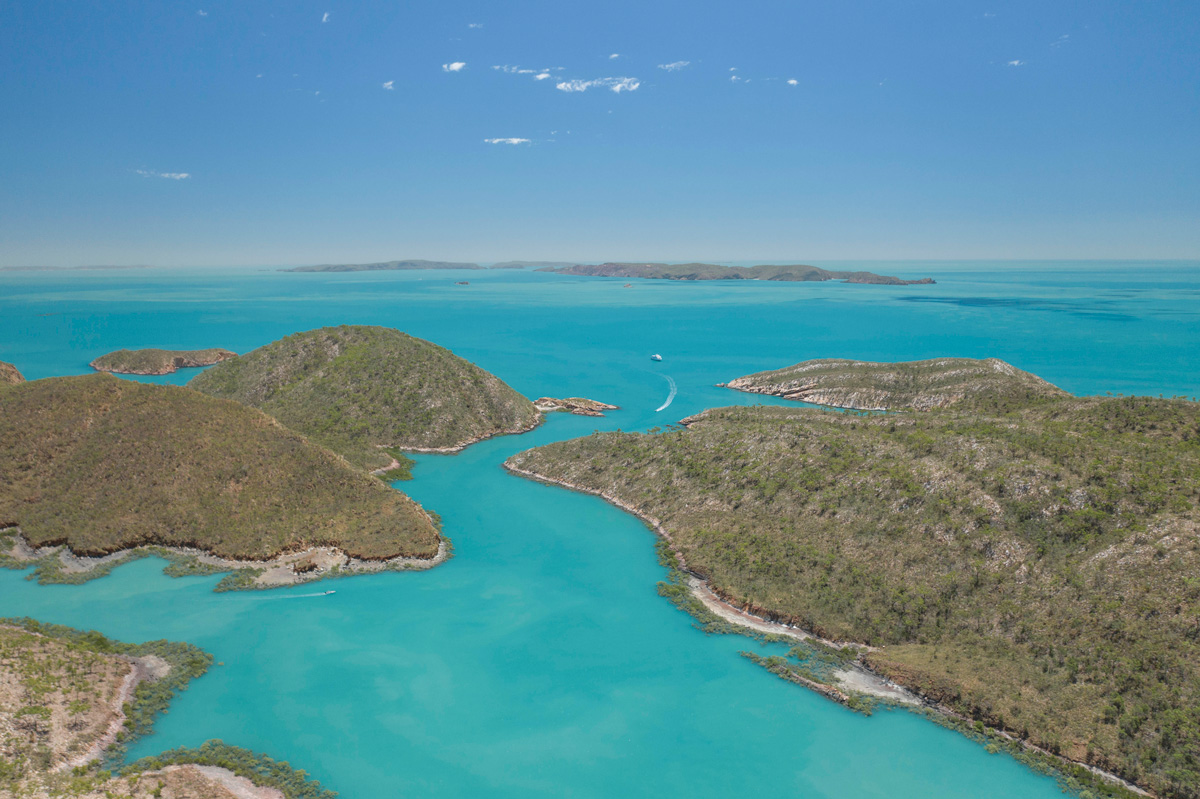 Day one ex Broome starts with the Buccaneer Archipelago – 1000 of the Kimberley's islands make up the Buccaneers and, depending on the prevailing conditions, you might swim at Silica Beach, climb to the pool above Crocodile Creek or revel in Cockatoo's infinity pool.
And in Talbot Bay discover the region's perhaps best known geological feature. David Attenborough once described the Horizontal Falls as one of the greatest wonders of the natural world!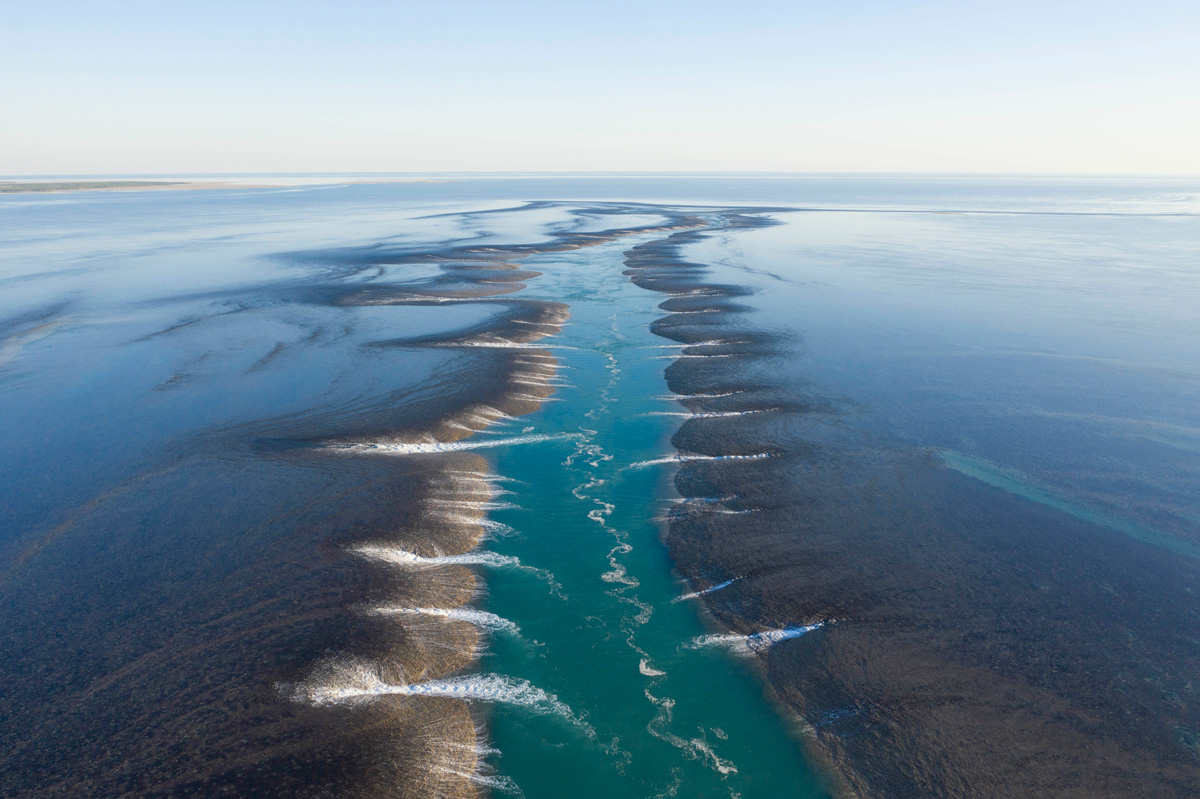 Hang-on – is it still day one?
Maybe you'll catch your first barra in the Sale, and nearby Montgomery Reef will equally impress – where else does a coral reef rise up out of the ocean exposing the reef's diverse marine life for all to see?
The Prince Regent River is an iconic Kimberley River and the stunning King Cascade is even more recognisable.
If you think the Regent was good, wait till you see the Hunter River, where stunning red cliffs crown a mangrove and rainforest fringe.
And just for something a bit different – the oyster's don't get any fresher than the one's in Swift Bay.
The Mitchell Plateau features flights over the Mitchell Falls and our helicopter picnic is a cruise highlight.
The Jar Island rock art in beautiful Vansittart Bay will intrigue and, just when you thought it couldn't get any better – the King George River is the jewel in the crown!
Hey, a trip to Darwin would be good – but honestly, who's got the time!
Want to see what else is out there? Click on the following link to explore our Broome cruise itineraries.