The TRUE NORTH's partnership with Walk into Luxury will give guests on the New Year in The West itinerary opportunity to experience the signature Cape to Cape Walk.
Walk into Luxury will offer hikes on 2 mornings of the itinerary – perhaps Cape Naturalise to Sugarloaf Rock and Smiths Beach to Wyadup Rocks.
Morning tea will be provided and there will also be time for a swim.
On the Cape Nat walk, the group's award-winning guides will escort guests along panoramic cliff tops overlooking famous surf-breaks and culminating with the spectacular scenery around Sugarloaf.
The second walk might be a tad more challenging – perhaps suited to those who are more keen to stretch the laces on their boots and featuring a visit to the well-known Wyadup Natural Spa.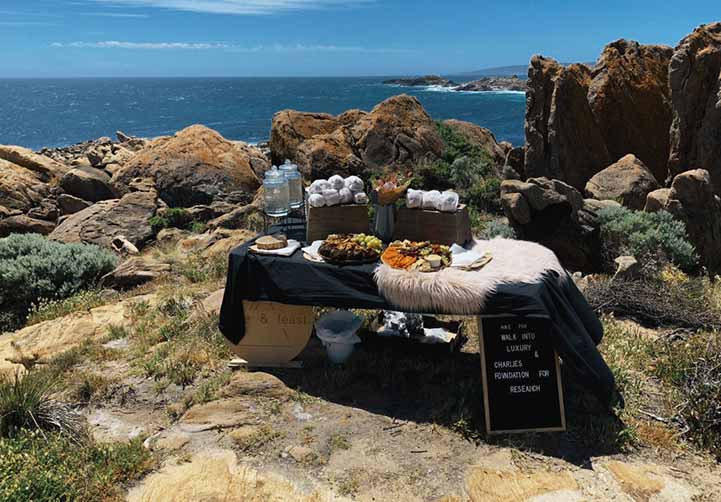 Walk Into Luxury started-out in 2014 providing escorted walks along the Cape to Cape Track and combining hiking days with winery lunches and nights in luxury villas. The experience hit a chord and in 2016 Walk into Luxury's signature Cape to Cape Walk was recognised as one of the 12 Great Walks of Australia and, in 2017 the company was named "Best Tour Operator" at the WA Tourism Awards.
Walk into Luxury now collaborates with local guides across Australia and features a network of carefully selected boutique retreats, artisan producers, cellar doors and other local partners who showcase the very best of Australia.
The TRUE NORTH's New Year in The West departs on December 26 and disembarks on January 2 2021.