Acclaimed Australian entertainer Tina Arena was recently on-board TRUE NORTH. Tina said of her experience,
"Now that's what I call switching off. Greatest of crews, surroundings, food, outings and hospitality. An outstanding bunch of individuals in one of nature's most splendid settings (10/10)!!"
And now there's never been a better time to celebrate Christmas in TRUE NORTH style with some very special offers on our 7 night Sydney cruise!
After spending the 'big day' with family and friends – it's time for some more intimate indulging! Slip away for a sumptuous Christmas dinner on one of the most beautiful harbours in the world! Then take the 'best seat in the harbour' for the start of the Sydney to Hobart Yacht Race – one of Australia's most spectacular sporting events! And then spend the next 3 days soaking-up the tranquillity of the Hawkesbury – wilderness on the doorstep of Australia's largest city!
No need to call a taxi – you don't even need a reservation for dinner!
A truly very different way to spend this joyous time of year and, North Star Cruises is already in the Christmas spirit!
To celebrate Christmas early, we are offering a whopping 20% off cabins on this departure which could save you more than $2500!*
And, if you book three or more cabins for your family and friends, we will extend our group incentive to 10% – this could mean a further saving of over $3000!*
Contact your preferred travel representative or your adventure partners at North Star Cruises to arrange the most unique Christmas that you have ever had!
* Examples based on 2 persons occupying Explorer Class cabins. Christmas incentives cannot be combined with previous or privileged guest incentives or, the on-board booking incentive.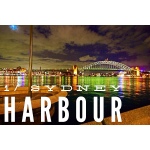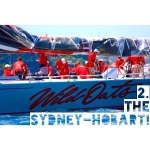 .