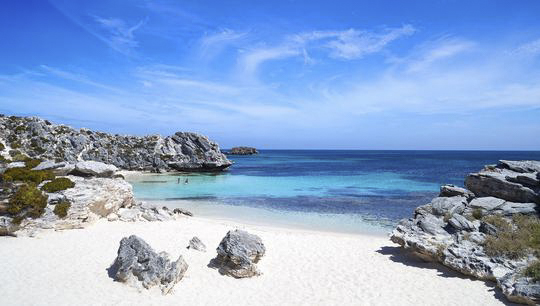 Rottnest Island Cruises
WA's favourite island playground!
Escape the madness and soak-up the atmosphere of Perth's much-loved island getaway – Rottnest Island. Discover more than 60 spectacular beaches and bays, each one has its own special charm and you will be certain to find one that is just right for you! See a different side of the island in the TRUE NORTH's adventure boats – fish for tasty herring and delectable whiting, snorkel and dive the canyons and caves at 'Crystal Palace', perhaps marvel at stunning aerial views or simply take a wander around WA's much-loved island resort. The TRUE NORTH's revered cuisine will be the perfect accompaniment to four nights of stylish family adventure.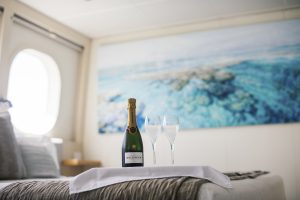 Welcome Aboard
A short drive from the inner city of Perth, following the Swan River, will take you to the Port of Fremantle. Fremantle has a thriving arts and culinary scene and is recognised for its well preserved Victorian and Edwardian streetscapes and convict-era heritage. Embarkation is at 1700 – time for a cocktail with your fellow adventurers before we introduce you to the delights of our renowned galley!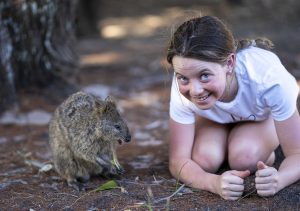 Thomson Bay
Awake this morning at WA's favourite island getaway, Rottnest Island! A protected nature reserve, it's home to the quokka, a small wallabylike marsupial often famed for posing in 'selfies' with celebrity visitors! There will be plenty of opportunities for beach combing, relaxed snorkelling in waist deep water or perhaps spend some quality time in search of the catch of the day! The SCUBA divers will revel in the warm waters of the Leeuwin Current and explore pristine reefs which feature a variety of corals and fish, unique swim throughs and hidden caves.
Enjoy a swim in the crystal-clear waters or relax under the shade of our colourful umbrellas! Take a stand-up board for a paddle or explore the coastline in one of our twin kayaks.
The ship's helicopter will provide a different perspective of the island showcasing stunning views of turquoise bays, pink salt lakes and historic lighthouses. When you're not on excursion, relax onboard TRUE NORTH and enjoy our revered cuisine in air-conditioned comfort – however, the alfresco bar will definitely be the spot to witness your first 'Rotto Sunset'.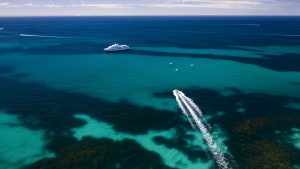 Explore the Island
Join your fellow adventurers for a morning sightseeing cruise in one of our comfortable adventure boats – take in the beauty of the north eastern side of the island as we cruise around Bathurst Point, Pinky Beach and The Basin. Perhaps pull up to the beach for a swim or wander up to the island bakery! Join-in the fun as we 'drop some pots' in search of the famed western rock lobster. Alternatively, take a bus or bike your way around the island at your leisure.
The delights of the reef are just a fin kick away this afternoon as our divers and snorkelers discover Parker Point – in swimming pool like conditions you will be astounded by the colours of corals and fish alike. Don't forget your underwater camera! Or perhaps you'd like to visit Oliver Hill – located in the centre of the island it features military remnants from World War II. Explore this nationally significant heritage site on a tour with our private island guide.
The helicopter will take to the sky's today for a VIP experience like no other! Take in views of the Swan River and the City of Perth before landing amongst the vineyards for a private tour and tasting at our feature winery.
Then finish the day back on-board the TRUE NORTH with a cocktail before another unforgettable evening meal.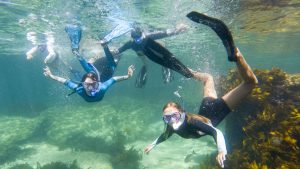 West End
The TRUE NORTH will shift anchorages today and move to the south western side of the island.
The naturalist will lead a sightseeing expedition around Fish Hook Bay, hopefully the lobster pots will produce and, there will be more not to be missed fishing opportunities.
Fishing is a favourite pastime for many visitors to Rottnest Island with opportunities for anglers of every skill level. Just a few kilometres off West End the continental shelf drops away rapidly and the adventure boats will troll in search of dolphin fish, samson fish, yellowtail kingfish and mackerel. The quarry can also include prized demersals such as pink snapper and dhufish and closer to shore, herring and whiting can be just as delectable.
The divers and snorkelers will also be away again – the diversity of fish, coral species and shipwrecks in the waters around Rottnest Island are truly remarkable given such close proximity to a capital city.
Helicopter flights will also be on offer today perhaps enjoy a magnificent aerial perspective of Fremantle boat harbour, iconic Cottesloe beach, the Swan River and the Perth City skyline! Rottnest always proves to be relaxed and funfilled no matter which activity you choose!
Finish the day with sunset drinks and hors d'oeuvres on the beach.
And after another memorable dining experience, join the crew in the bar lounge and reflect on shared adventures as we re-live what is guaranteed to be an experience of a lifetime.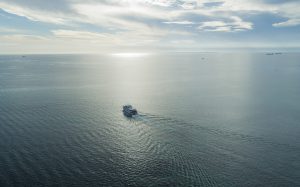 Return to Fremantle
Early morning arrival in Fremantle in time to disembark at 0800 hours.
This itinerary is currently not scheduled. To discover similar scheduling please see Adventure South West.

Having spent most of my formative years growing up at Rotto on a boat, I really thought I had done it all on that little island just off Perth. True North Adventures sure showed me another side of things and took my island experience to a whole new level in 2021. Whether it was seeing the island from the boats Helicopter, exploring the beautiful Fish Hook bay and having all its marine life explained by the guides, historical tours of war tunnels or enjoying the sumptuous meals and cocktails on what seemed like our very own super yacht …it is truly a great adventure even for the hardened Rotto enthusiast.
Andrew and Naomi

Thank you True North, what an amazing holiday! From the start to the finish, from the food to the service, from the crew to the activities, you didn't disappoint. Rotto's such a great destination and you had it covered. Can't wait to do it again.
Deb

The Rottnest cruise was such a fantastic experience. Exploring a location so close to Perth that hosted hidden and secluded bays, amazing marine and wildlife, snorkling in pristine waters and ending the day with a pop up bar and amazing view could be compared to any one of a host of brilliant locations in the world but it's an opportunity right on the Perth doorstep. The beautiful True North vessel, outstanding meals and atmosphere were sensational, and would highly recommend putting this trip on your bucket list!
Jules
send us a message
We'd love to meet you.
Experience the adventure
True North Tales
Time to Book Ahead
Hear from someone who truly knows about the value of booking ahead. "Cheggers" has travelled on the TRUE NORTH more than anyone else!
True North Sails into 30 Years
True North Adventure Cruises - has sailed into 30 years of continuous operations. The now revered adventure-cruise operator first cruised Western Australia's remote Kimberley coast during 1987 when founding director Craig Howson commenced fishing type charters along a coastline that was and still is largely inaccessible from land.
The Helicopter
Adding another dimension to the adventure, most cruise options on the TRUE NORTH feature an on-board helicopter! Carrying guests in air conditioned comfort, the ship's helicopter provides unique opportunity to witness grandeur; unique opportunity to fish billabongs that have never been fished; unique opportunity to discover your very own wilderness!
Myles Pollard's Fishing Adventure
There is nothing better than a day out on the water, especially when the fish are biting! Fishing on-board the TRUE NORTH is a much-favoured activity both with guests who have never picked up a rod before and, with those who have "caught them all!" Our guides encourage everybody on-board to "give it a go" and the TRUE NORTH's multiple adventure boats never fail to bring back a swag of 'fishing tales'! Stories about the ladies who out-fish the boys are pretty common, humorous equipment failures also come to note on a regular basis, then there are the 'birthday fish', the 'monster fish' and of course, the ones that got away! Our guides have seen and heard it all! Watch the video to find out more about actor Myles Pollard's fishing adventure!
TRUE NORTH Impresses Again
The TRUE NORTH has once again impressed on the world stage coming second in the 2020 Traveller Made Brand Storytelling competition. Traveller Made is Europe's largest travel consortium and its members represent the very best in luxury travel providers and suppliers. The group's inaugural Brand Storytelling competition was an opportunity for leading travel brand's to showcase "the story behind their brand" and, the competition attracted entries from some of the world's most respected travel brands. In such esteemed company, True North's marketing team was especially pleased to receive this additional acknowledgement.
Adventure En Plein Air
West Australian artist Jacob 'Shakey' Butler joined the TRUE NORTH earlier this season and discovered the Kimberley's raw beauty. As the artist in residence, Jacob set up his canvas on remote beaches, beside freshwater billabongs and on-deck surrounded by pindan-coloured gorges. Watch the video above to hear Jacob describing how the Kimberley inspires the art of adventure.
Catriona Rowntree Talks With Craig Howson
A commonly asked question is "When is the best time to see the Kimberley?" And the answer is "The Kimberley is always at its best!" However certain times of the year can make it easier to satisfy particular interest. For example, if you would like to see plenty of whale action then departures in August and September are definitely for you! From late July humpback and southern right whales reach the Kimberley after swimming-up the west coast to reach breeding grounds in the north and it's very common for guests to get great views of whales breaching and basking on the surface.
enjoy exciting activites
The True North Experience
We curate activity-based itineraries that are designed to satisfy the world's most discerning travellers. We specifically exclude sea-days and feature unparalleled access to stunning coastal environments and, unequalled opportunity to truly experience the destination.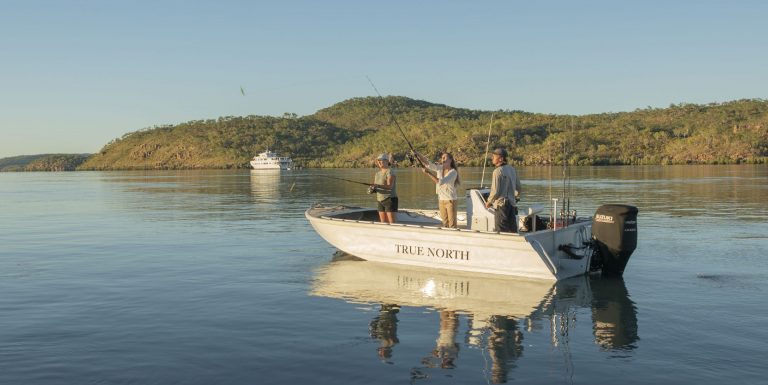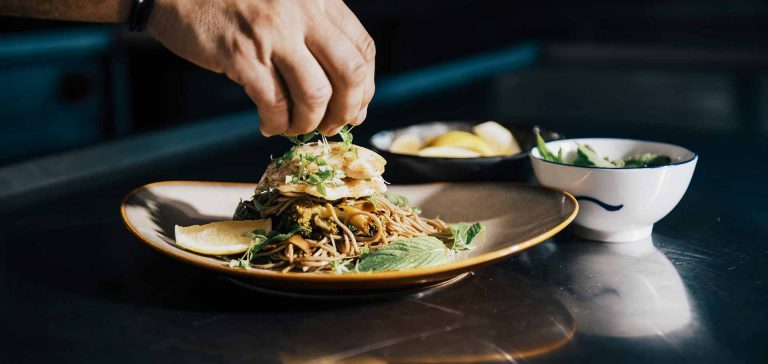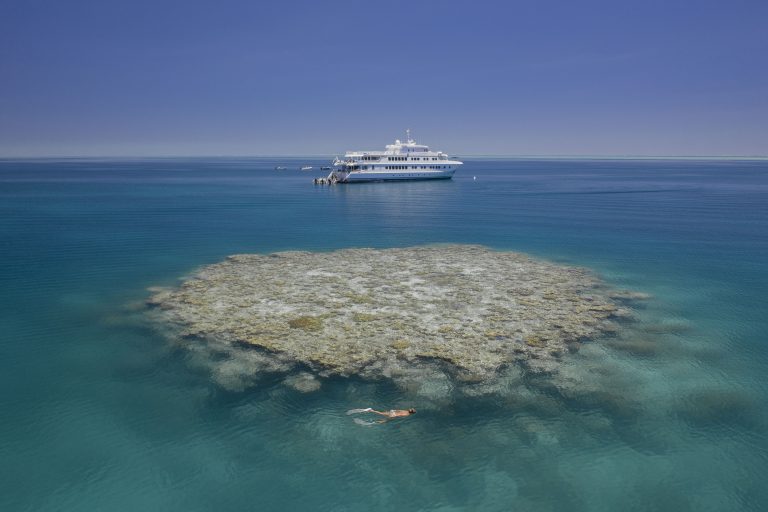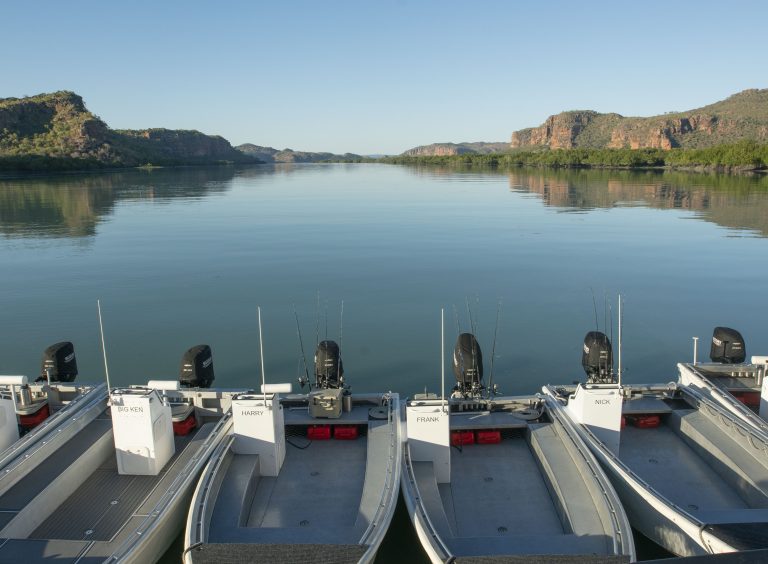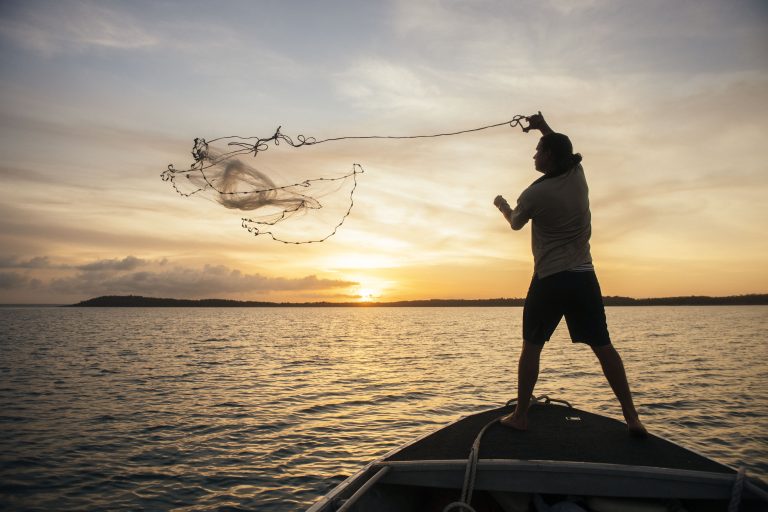 Download Itinerary
We'd like to ask few things first