29 April 2019
LUXUO – Angelyn Tan
Luxury is no longer simply about spending money on beautiful things but instead an experience can now define luxury. This is what an adventure with True North is all about.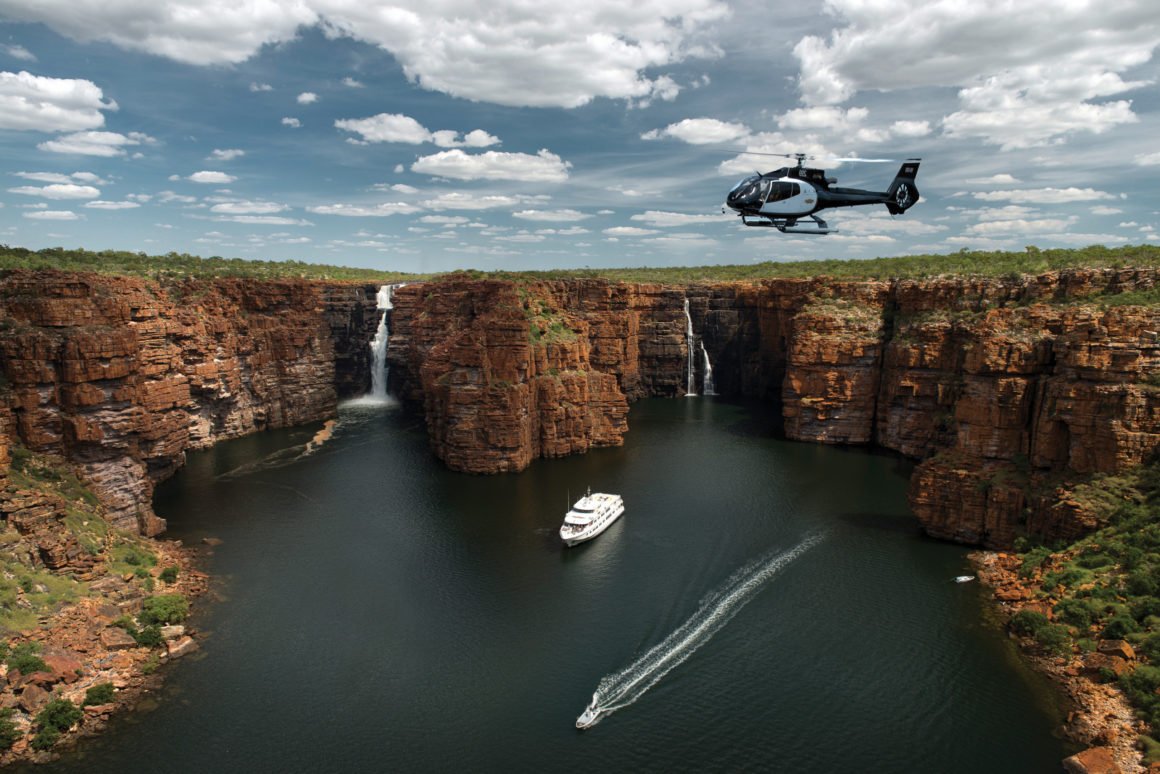 Throughout history, the definition of luxury has often evolved, from the accumulation of objets d'art to the embrace of ascetic minimalism, many luxury objects are often defined by opulence and extravagance. Luxury is no longer simply about spending money on beautiful things but instead an experience can now define luxury. This is what True North is all about.
When founder and managing director Craig Howson moved to the west coast of Australia and started operating fishing charters along the coastline, he discovered breathtaking areas inaccessible by land. His adventures unearthed a treasure trove of unexplored islands, pristine rivers and gorges, ancient indigenous rock art and diverse ecosystems and Howson turned his experiences with the wilderness into what True North is today.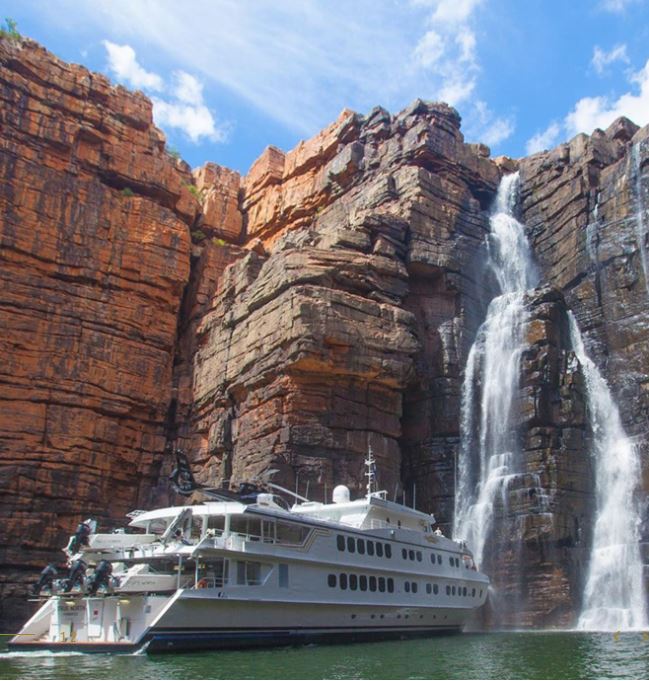 true north redefines luxury by providing the ultimate travel experience
From immersing passengers into ancient rock art to deep-sea fishing adventures, Australia's pioneering luxury adventure cruise company in the Kimberley region is the ultimate cruise for anyone who is seeking extraordinary experiences beyond your typical travels.
True North is unlike any other traditional cruise ships. No sub-par buffets and no average itinerary, if that is what you are worried about. Purposely built for agility (translated: a smaller than is usual for a luxury travel vessel), the 50-metre long cruise has the ability to navigate and traverse hard-to-reach locations, ensuring guests get into the thick of the wilderness.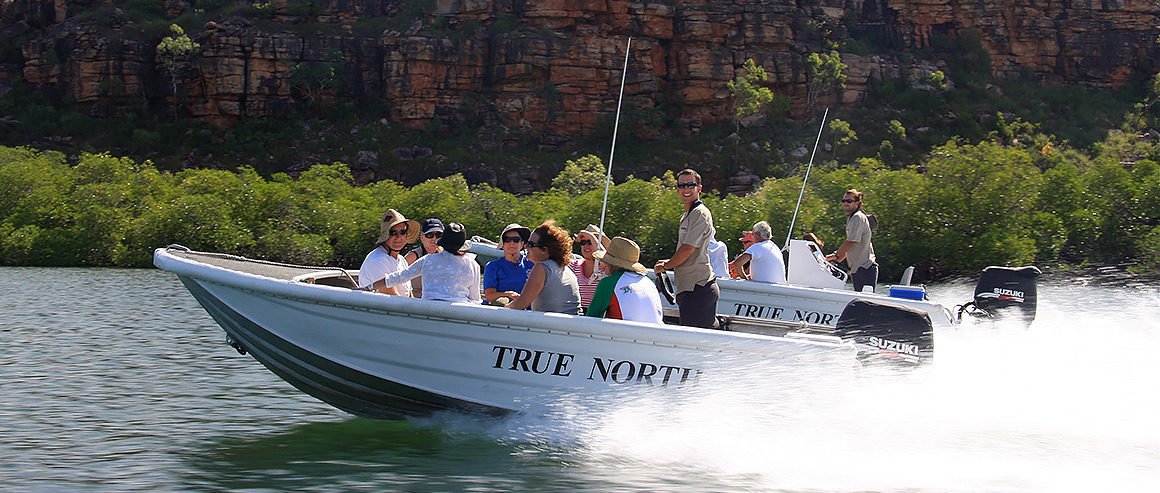 True North is the pioneer for luxury adventure-cruises along the beautiful Kimberley coast, with more than 30 years, their long history with the area has granted them deep knowledge of the region and its hidden secrets. Hence, they can provide intimate access to some of the area's abundant iconic natural features.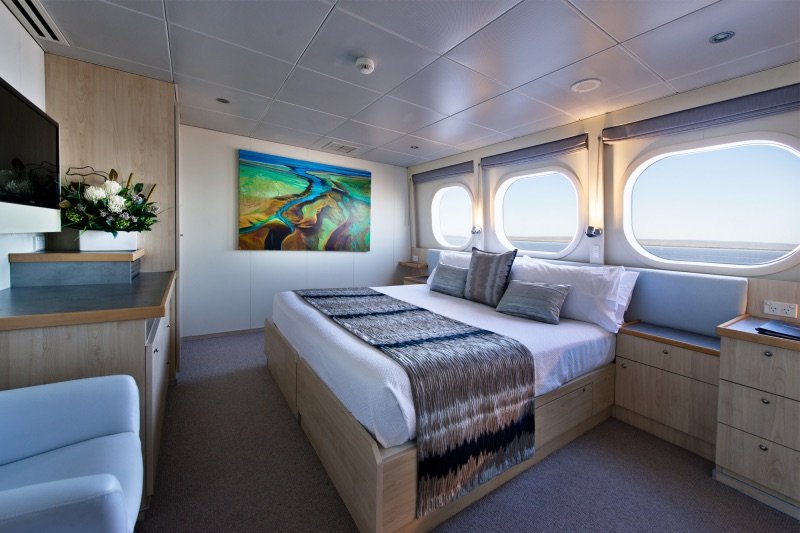 A floating boutique hotel offering king-sized bed for restful evenings and epicurean offerings of the highest quality for your repast, the 22:36 ratio of Australian crew members to passengers allows your True North experience to be service-driven as your every need is cared for and catered to.  Daily activities includes scenic walks, fishing, snorkelling, diving and cultural events, allowing True North to cater to redefining standards of luxury travel. Even demanding millennial travels will be spoiled with choice when it comes to the itinerary, True North is bound to uncover activities and locations that traditional cruises can't offer.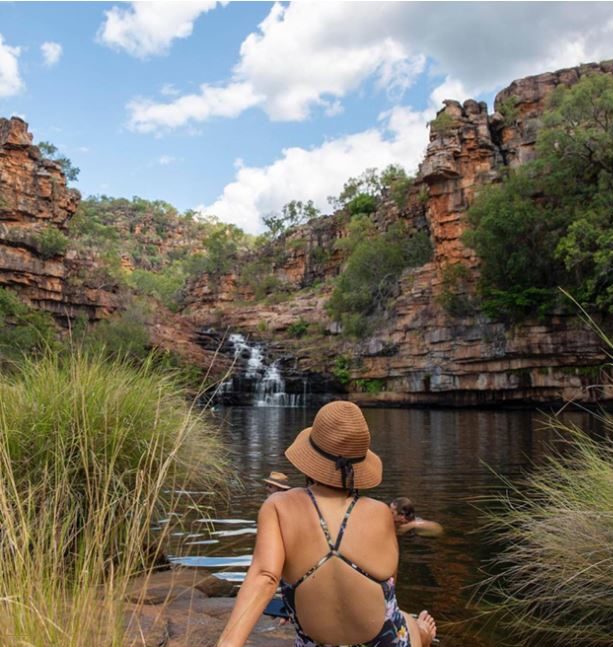 Getting unparalleled access to King George Falls, Montgomery Reef, and the Horizontal Waterfalls on True North is a one of a kind experience: Indulge with picturesque views in comfort with vessels outfitted with a sundeck and a forward observation lounge with dining rooms featuring panoramic windows, one is never far away from the great outdoors.
True North expands beyond Australia when it comes to destinations. Other locales include the islands of Komodos, the fascinating islands of Raja Ampats in Indonesia and stunning islands of Papau New Guinea.
The founding director of North Star Cruises Australia, Mr Craig Howson, was awarded the Medal of the Order of Australia for services to tourism in Western Australia in 2016.