Mercedes Magazine Australia November 2013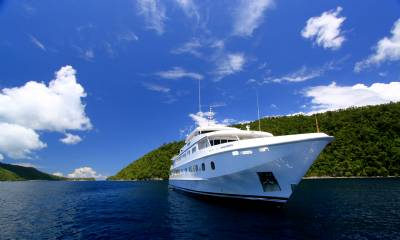 Located a mere 150 km from the tip of Australia's Cape York Peninsula, Papua New Guinea (PNG) is one of the last true wildernesses in the world.
Few Australians have visited and even fewer have it on their wish list. Shaped like a prehistoric bird, the country often makes headlines for all the wrong reasons – violence, instability and ghosts of a checkered past.
While still comparatively raw, tourism is slowly developing and, through the endeavours of people like Broome–based Craig Howson, founding director of North Star Cruises, more and more travellers are able to enjoy this exotic part of the world – from the relative safety of the water.
Howson pioneered luxury cruising in the Kimberley 26 years ago with a smaller version of the now 36-passenger adventure vessel The True North, and was first introduced to PNG by the late adventurer Steve Irwin. Each year Howson spends up to 15 weeks on board, 'tweaking' itineraries and introducing new ones, such as the Bismarck Bonanza. "It's an incredible mix of what the region has to offer; besides its rich culture, it shows nature at its best, above, on and below the sea," he says.
I've always been fascinated by the exotic nature of the country, with its birds of paradise, tree kangaroos, colourful tribal outfits, thick jungleclad highlands, man-eating crocodiles, as well as good fishing, snorkeling and dive opportunities.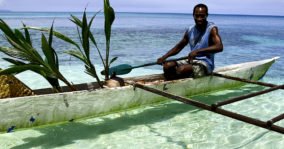 So I didn't need much convincing to join 30 other passengers on the inaugural journey.
Over 10 days, we sailed along PNG's north-east coast, 70 nautical miles down the art-rich Sepik River, calling in to small remote island communities that few people ever visit.
To read the full article please click here: Mercedes Magazine Tricia Welsh Nov 2013