A feature of our summer itineraries will be opportunity to spend time with Cape Lodge's award winning chef Tony Howell.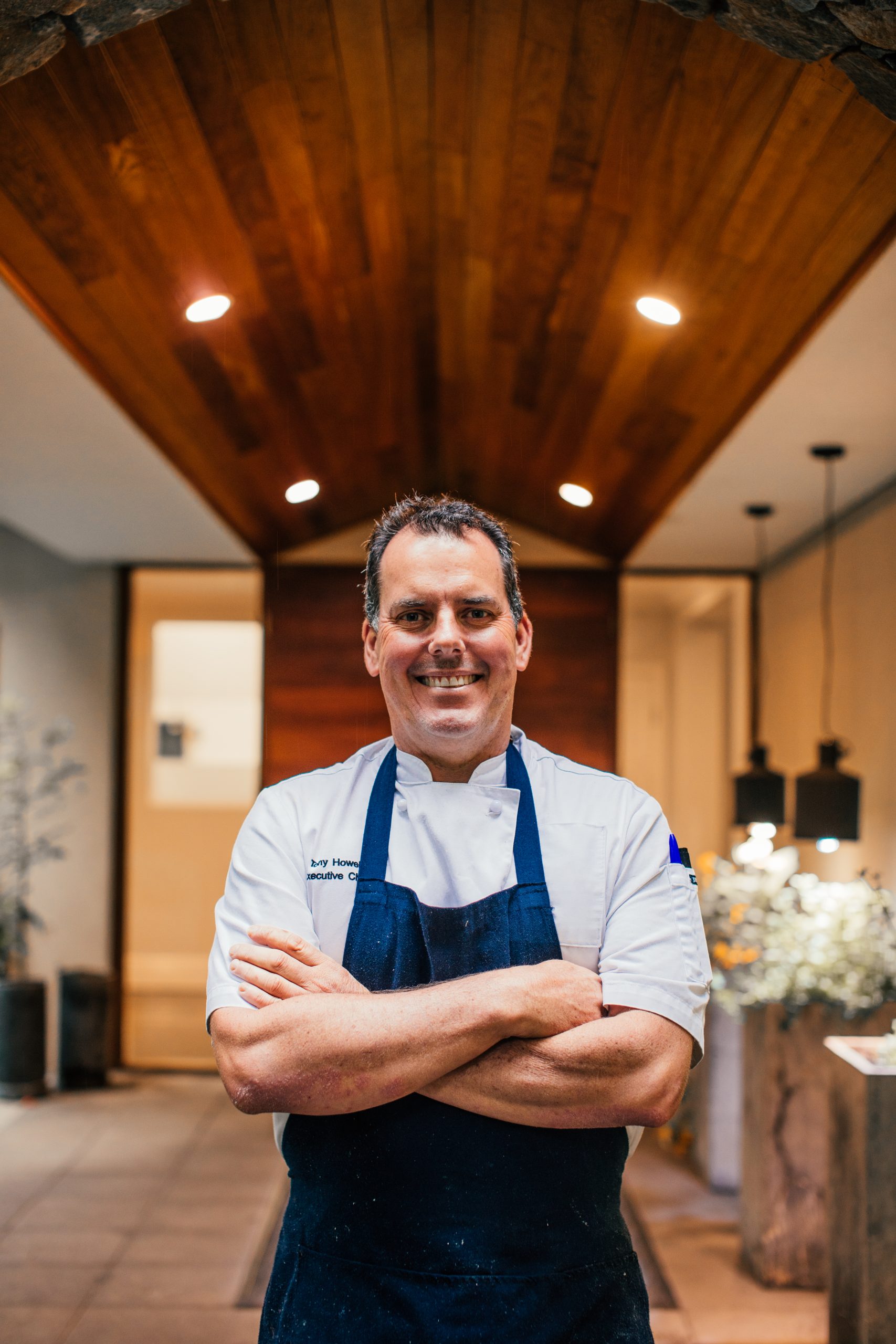 Western Australian born and bred, Tony Howell discovered his passion for cooking as a bright-eyed 14-year-old while working in a Mexican restaurant to pay for his surfboards.
Fast-forward 30 years and in that time Chef Tone, as he is affectionately known, has garnered a reputation as one of Australia's best chefs. He has worked in the State's finest restaurants, cooked at events alongside the world's best including Heston Blumenthal, Alex Atala, Rene Redzepi and Sat Bains, he has flown overseas to cook with Curtis Stone and, at hotel openings and private functions. He regularly represents Western Australia and Australia at important international tourism and trade events, and he is a Tourism Australia ambassador as the West Australian face of 'Restaurant Australia'.
It was during Tony's 15-year tenure at the five-star boutique hotel Cape Lodge that his career flourished. With menus that took advantage of the best produce available, Tony won a legion of fans and received many awards and accolades, most notably several wins in Conde Nast Travellers' Gold List Best Food Category.
After a three-year break working in other Margaret River restaurants, Tony returned to Cape Lodge in 2018 as a consultant executive chef.
Tony's friendly and outgoing demeanour makes him a favourite with media. He has appeared on numerous television cooking shows, hosted Channel 7's hit lifestyle program Fresh TV, and he has been a guest chef on MasterChef Australia. He has appeared in Condé Nast Traveller (USA), Forbes, Gourmet Traveller, The Guardian, Traveller, The Telegraph (UK), The Herald (NZ), Travel + Leisure, Qantas inflight magazine and many more.
Tony is passionate about local, sustainable and seasonal produce. His approach to food is uncompromising.
His other passions include surfing, on and off road motorbike riding, mountain biking, hiking, diving, fishing and travelling. Tony lives in Margaret River with his wife Sarah and their two sons.