Guests on the TRUE NORTH II have been treated to an exclusive viewing of a rare hybrid solar eclipse.
A hybrid solar eclipse is a solar eclipse that changes its appearance as the Moon's shadow moves across the Earth and, total eclipse only occurs in a narrow path across the Earth's surface.
Totality for this eclipse was only visible in the North West Cape region in Western Australia (plus parts of East Timor and West Papua) and guests on TRUE NORTH II were positioned perfectly to view the action.
And all aboard were well and truly prepared for the event having embarked with Space Gandalf Greg Quicke.
Greg hosted nightly star gazing experiences in the lead-up to the eclipse and also provided an entertaining presentation on what to expect on the big day.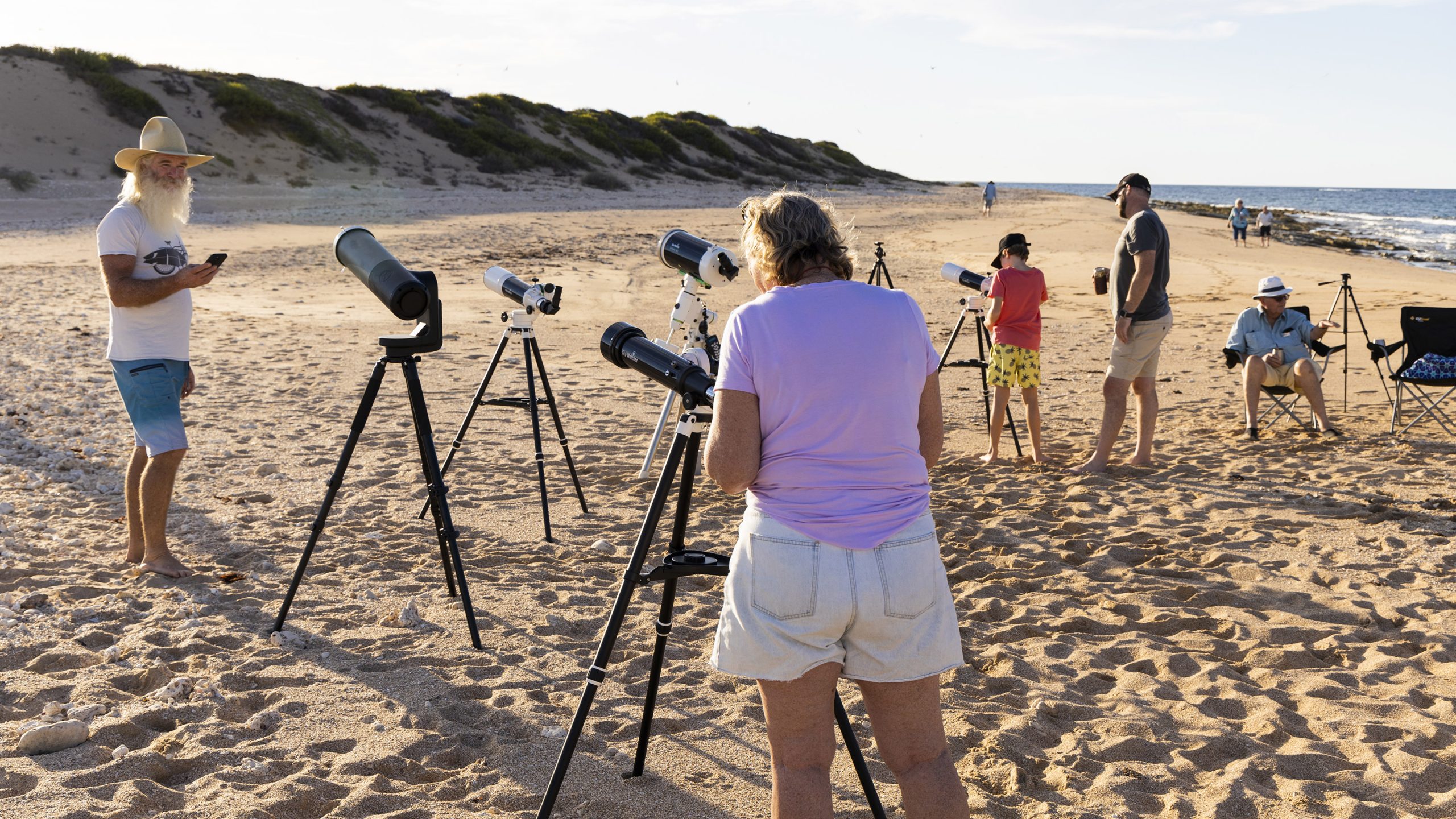 On the morning of the eclipse everybody onboard went ashore at remote Serrurier Island where telescopes were set-up for what may have been the eclipse's most exclusive viewing event. Serruier Island is 30 miles northeast of North West Cape and the only people in sight were guest and crew from the TRUE NORTH II.  Crew reported that the skies were clear and the ocean was glassy – perfect conditions for eclipse viewing. The activity commenced with 'congee morning tea' on the beach before the eclipse began at just after 10am.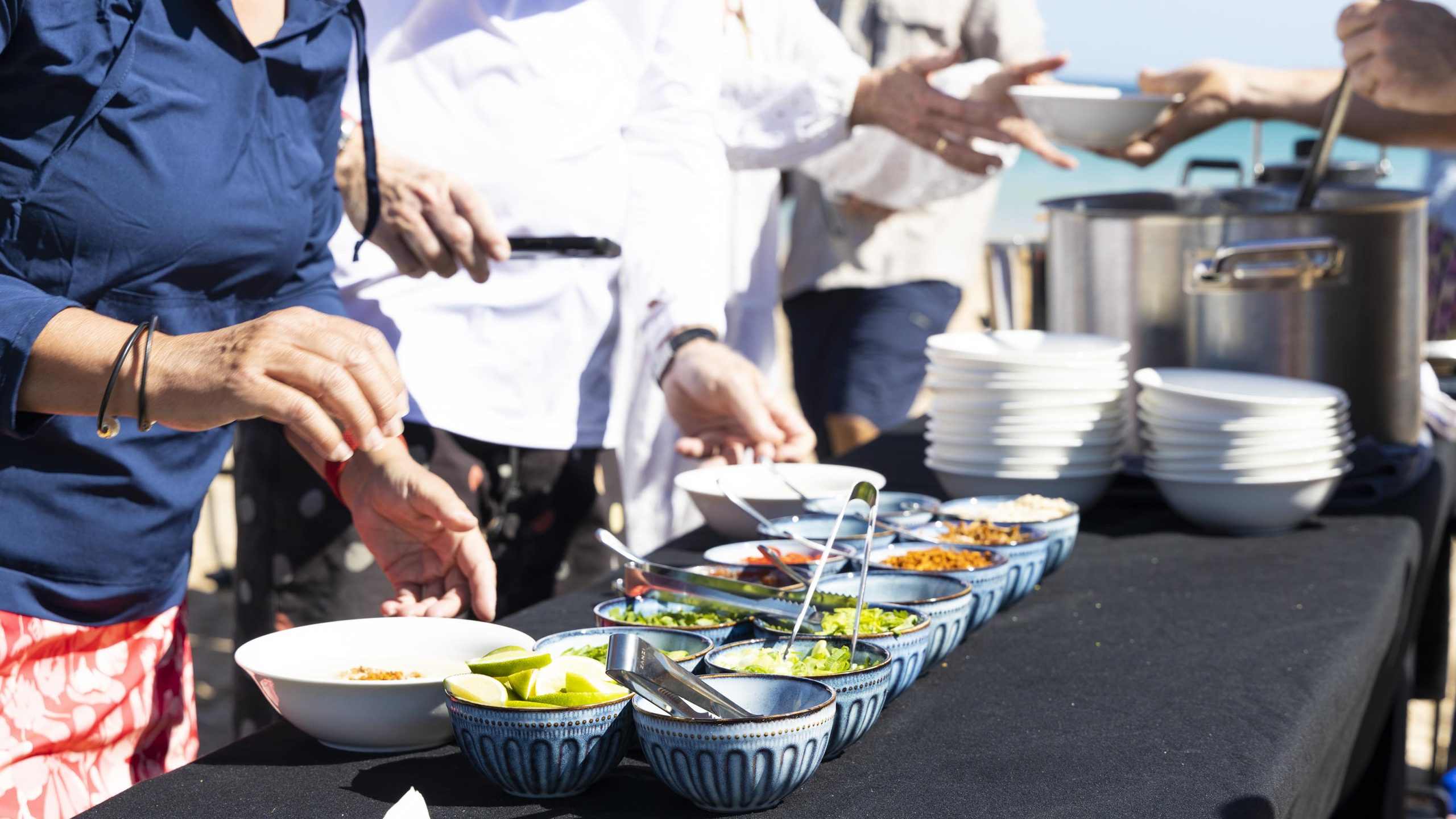 Apparently everyone noticed a drop in temperature during the eclipse which lasted for nearly a full minute. Everyone also remained totally silent during the Moon's transit and guest Annette Straatemeier reported that the event made her "very emotional". When the lights came back on – it was time for a swim and then back to the TRUE NORTH II for another scrumptious lunch.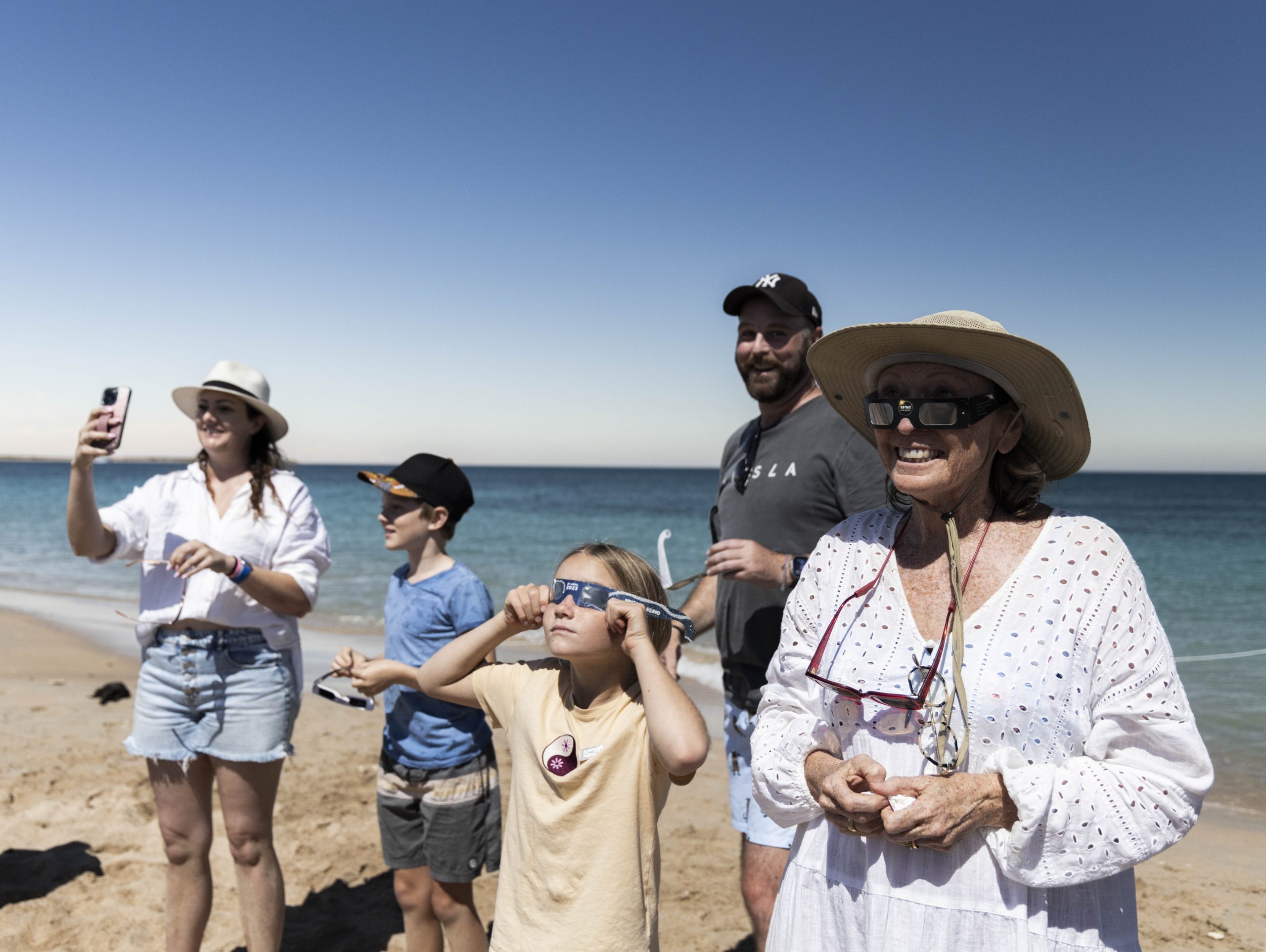 Choose TRUE NORTH or TRUE NORTH II – now there's an adventure for everyone!
For more information about the Ningaloo Eclipse Itinerary and upcoming departure dates, click here.